UPDATE! We're pleased to announce our Fiddler Hosts for 2019!  Click here for bios.
(skip to main article)
Town Center 5
Stephen Sass (4:30pm) – of the Jewish Historical Society of Southern CA – BUY TIX
Cantor Mike Stein (7:30pm) – NEW! – singer, fiddler, and Grammy winning artist – BUY TIX
NoHo 7
Cantor Aviva Rosenbloom – Jewish songwriter and woman cantor pioneer –  BUY TIX
Royal
Isaac Wade  – accomplished thespian and Laemmle General Manager  – BUY TIX
The Fine Arts Theatre
Kenny Ellis (7:30pm) – entertainer, comedian, singer of Hanukah Swings! – BUY TIX
Playhouse
Judy Sofer – of Jewish Federation of the San Gabriel and Pamona Valleys – BUY TIX
Jason Moss – of Jewish Federation of the San Gabriel and Pamona Valleys – BUY TIX
Lumiere Music Hall
Dan Messinger – NEW! – writer, comedian and renowned baker – BUY TIX
Claremont 5
Cantor Paul Buch  – of Temple Beth Israel – BUY TIX
Jump below to find out more about our hosts.
Can you believe it's the 12th year of our Christmas Eve FIDDLER SING-ALONG!?  Join us in coming together as a community to celebrate the song, shtick, and shenanigans of Laemmle's legendary Christmas Eve experience.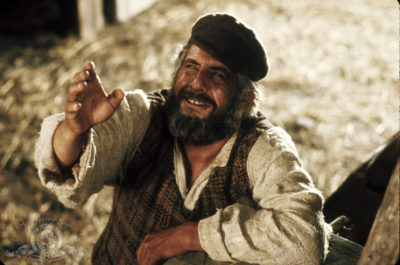 For 2019, this ever-popular event will be occurring in several of our neighborhood venues (see below for full listing and ticket links).  PLUS, due to the convergence of Xmas and Chanukah (3rd night!), we'll be celebrating the Festival of Lights with candle lighting and song.
(Jump down to watch the Sing-A-Long trailer.  For tickets, visit Laemmle.com/Fiddler).
In addition to movie and song, the evening will feature TRIVIA with PRIZES being awarded to Fiddler buffs with the quickest recall.  Dressing in COSTUME is not required, but highly encouraged! Who knows, perhaps the best costume will garner a prize?  Or perhaps this is the year you'll be given an opportunity to do your best Tevye or Golde impression?  That will be up to the emcee.  Indeed, each location will feature its own host (to be announced).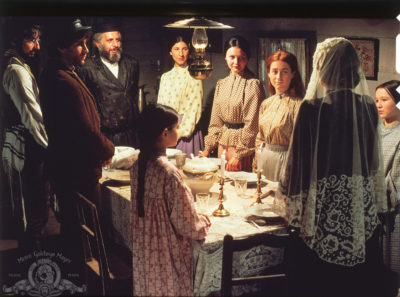 As Greg Laemmle is fond of saying "Christmas Eve isn't just Chinese food!"  He elaborates, "This is your once-a-year chance to be the star of the shtetl. Join with friends and neighbors and sing your heart out alongside Fiddler's screen legends. And it's okay if you haven't memorized all the songs. We provide the lyrics."
Song highlights include the iconic "TRADITION", "IF I WERE A RICH MAN",  "TO LIFE", "SUNRISE SUNSET", "DO YOU LOVE ME?" and "ANATEVKA", among many, many more.
Don't be late! Those who wish to attend the program are advised to purchase tickets in advance as the program has traditionally sold to capacity. We welcome all those in the community who are looking for an alternative Christmas Eve.
See you in the shtetl…
PROGRAM DETAILS
DATE: Tuesday, December 24th
TIME: 7:30pm
PRICING:
General – $18
Senior 62 & Over / Child 11 & Under – $15
Premiere Card General – $15
Premiere Card Senior 62 & Over / Child 11 & Under – $12
Note: Premiere Card pricing not available at the Fine Arts Theatre or Lumiere Music Hall.
LOCATIONS:
Claremont – Get Tickets
The Fine Arts in Beverly Hills – Get Tickets
Lumiere Music Hall – Get Tickets
North Hollywood – Get Tickets
Playhouse in Pasadena – Get Tickets
Royal in West L.A. – Get Tickets
Town Center in Encino – Get Tickets
Fiddler Hosts – 2019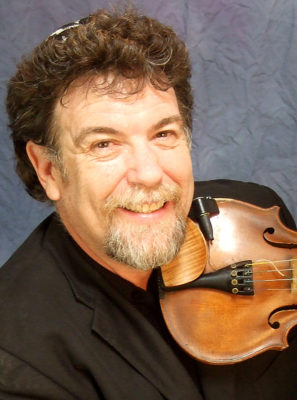 Mike Stein at the Town Center 5 (Encino, 7:30pm show)
Cantor and world renowned performer, composer and recording artist MIKE STEIN will be our 7:30pm host at the Town Center 5 in Encino. A GRAMMY AWARD WINNER (cELLAbration) and nominee (Dreamosaurus), his songs have been recorded by the late PATSY MONTANA and have been included in many films. He has recorded fiddle for artists such as MARY CHAPIN CARPENTER and TOM PAXTON. Stein also serves as the cantor at Temple Aliyah in Woodland Hills, California. He has taught extensively in communities in Uganda, Kenya, Zimbabwe and Poland. He has produced albums for the late THEODORE BIKEL, the Abayudaya and the Lemba Jews of Zimbabwe. Stein is the father of three sons who are accomplished musicians of their own. Together with his wife, Kelley, they perform nationally with their group, The Rolling Steins. Stein's appearance will benefit our community partner, the JEWISH HISTORICAL SOCIETY OF SOUTHERN CALIFORNIA. BUY TIX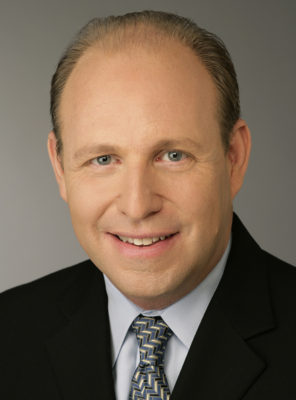 STEVE SASS at the Town Center 5 (Encino, 4:30pm Show)
Community leader STEPHEN SASS currently serves as President of the JEWISH HISTORICAL SOCIETY OF SOUTHERN CALIFORNIA. As founding president of the BREED STREET SHUL PROJECT, he has been instrumental in the ongoing revitalization of one of L.A's earliest synagogues built in 1915 in Boyle Heights. He co-wrote and executive-produced "Meet Me at Brooklyn & Soto" an award-winning documentary on East L.A.'s Jewish Heritage. What's more, Sass is the chair of the L.A. COUNTY HISTORICAL LANDMARKS AND RECORDS COMMISSION, appointed by Supervisor Sheila Kuehl. In professional life, he is the Senior Vice President of Legal Affairs for HBO. Sass' appearance will support our partner, Jewish Historical Society of Southern California. BUY TIX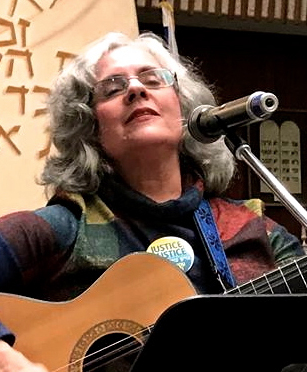 Cantor AVIVA ROSENBLOOM at the NoHo 7 (N. Hollywood)
Creator of the FEMINIST SHABBAT at Temple Israel of Hollywood and female cantor pioneer AVIVA ROSENBLOOM headlines proceedings at Laemmle's NOHO 7. An anti-war activist and veteran of the Civil Rights Movement, Rosenbloom's life trajectory changed after a transformational trip to Israel. With the realization that Jewish music was her calling, her journey soon led her to become the first full-time woman Cantor in Los Angeles. She served as Cantor at TEMPLE ISRAEL OF HOLLYWOOD for over 30 years from 1975 to 2008. She is also a songwriter, with several recordings of Jewish music to her credit, including the career retrospective "Viva Aviva: A Life in Song." BUY TIX
KENNY ELLIS at the Fine Arts Theatre (Beverly Hills)
Known as "The Man Behind the Matzoh Ball," cantor and comedian KENNY ELLIS will be our host at the Fine Arts Theatres in Beverly Hills. He appears in support of our partner, the LOS ANGELES JEWISH FILM FESTIVAL. As a cantor and comedian, Ellis has entertained audiences all around the globe. His television credits include recent appearances on CURB YOUR ENTHUSIASM as well as LAW & ORDER. Ellis achieved further success with HANUKKAH SWINGS! a recording that broke new ground as the first ever big band Hanukkah album. Large YouTube audiences have enjoyed "Swingin' Dreidel" and other tracks from the hit record. BUY TIX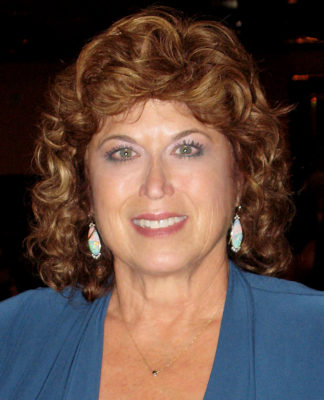 JUDY SOFER at the Playhouse 7 (Pasadena, 4:30pm Show))
Cantor JUDY SOFER is the Cultural Arts Program Coordinator of the JEWISH FEDERATION of the Greater San Gabriel and Pomona Valley's Cultural Arts program, as well as the Cantor at TEMPLE BETH SHALOM of Long Beach. She began her music and theatre studies at UC Irvine. While living in Israel from 1974-1985, she performed at Tel Aviv's CAMERI THEATER and appeared in a number of programs for Israeli educational television. Sofer also toured the country with her own children's theater and taught music and piano. Upon her return to California, she received the Award for Excellence in Children's Theater for her play, A Journey to Noteland. She is well known for conducting Adult and Teen Choirs, and producing/directing concerts and show throughout the Greater Los Angeles area. BUY TIX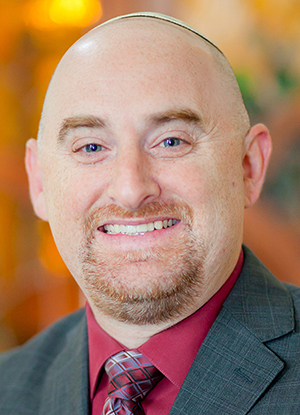 JASON MOSS at the Playhouse 7 (Pasadena, 7:30pm Show))
Executive Director of the JEWISH FEDERATION of the Greater San Gabriel and Pomona Valleys JASON MOSS will be our host at the Playhouse 7 in Pasadena. Under his leadership, the Federation has doubled its programming with the creation of such programs as the Cultural Arts Program, PJ LIBRARY, a nationally recognized program to reach and connect with unaffiliated Jewish families. In addition, Moss recently launched JLife SGPV, a lifestyle magazine celebrating Jewish life in the San Gabriel and Pomona Valleys. BUY TIX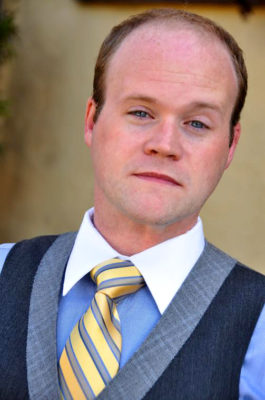 ISAAC WADE at the Royal (West L.A.)
Laemmle's very own ISAAC WADE is the General Manager of our Monica Film Center location and has been working with the company for over 16 years. He will be hosting at the LAEMMLE ROYAL. Wade is the former GM of the storied LAEMMLE SUNSET 5 in W. Hollywood as well as the company's signature ROYAL venue in West L.A. Additionally, the talented Wade is an accomplished thespian, working overseas and with several local companies such as the L.A. THEATRE ENSEMBLE and cARTel: THE ARTS COLLABORATIVE. During his youth in Kansas, he performed the role of TEVYE in the Galena High School production of Fiddler. Laemmle audiences who love and appreciate Wade in his role as theater manager are in for a treat as he reveals yet another facet of his dynamic persona. BUY TIX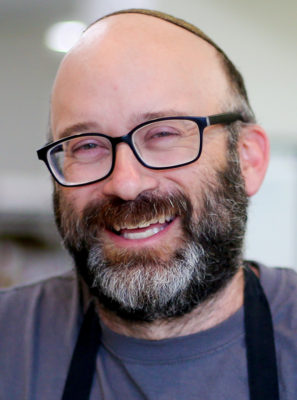 DAN MESSINGER at the Lumiere Music Hall (Beverly Hills)
World-class baker and entertainer DAN MESSINGER will be our host at the Lumiere Music Hall in Beverly Hills. Messinger is the owner of Bibi's Bakery and Café and the founder of The Kosher Cookie Company.  Prior to entering the world of baking, Dan was a writer, producer and standup comic, performing for audiences across North America.  He is a longtime fan of Fiddler on The Roof and is so delighted by Sholem Aleichem that he sings a song about him every Friday … he is also a loyal member of "Team Horse." BUY TIX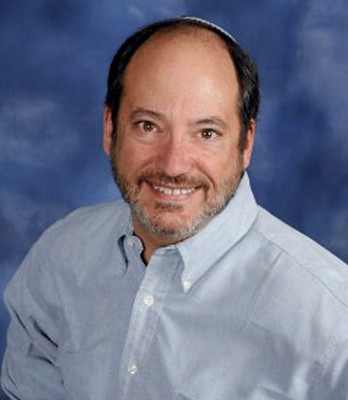 Cantor PAUL BUCH at the Claremont 5 (Claremont)
Cantor PAUL BUCH has served Temple Beth Israel in Claremont since 2003. He came to the cantorate after a 25 year career in TV and film production in Los Angeles, New York, and Portland. In addition to his cantorial duties, Buch is President of the Claremont Interfaith Council and serves on the Faith-Based Roundtable of the Pomona Unified School District. He is also Chair of the City of Claremont's Human Relations Committee and serves on an advisory committee at the Claremont School of Theology. This will be his sixth year as our Fiddler host in Claremont! BUY TIX