Laemmle Theatres Owner-President Greg Laemmle on the passing of actor Robert Forster:
"From the moment I saw JACKIE BROWN, Robert Forster seemed like someone I wanted to meet. I admired how effortlessly his portrayal of bail bondsman Max Cherry commanded our attention. With a quiet, naturalistic performance, he managed to play off the other actors, allowing them to go a little further afield in creating their characters. Cherry was the quiet center of it all. Here was someone who was honest, decent, and comfortable in his skin and it felt like Forster was bringing those personal qualities to the man he was portraying on screen.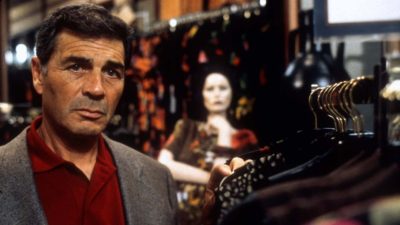 "It wasn't till 2018 that I actually had the opportunity to meet Robert. My wife and I were at an Academy screening of WHAT THEY HAD. He was part of the post-screening Q&A and the reception that followed. I tend to be shy about introducing myself to people, but my wife is not quite as shy, and knowing how much I have admired his work, she made a point of introducing herself.
"The next thing I knew, Robert was making a beeline to my seat and expressed his thanks for all the films he had seen over the years at Laemmle Theatres. He remembered meeting my grandfather, Max Laemmle, at our Los Feliz Theater when he first came to Hollywood and went on to talk about many other films that had struck a chord with him over the years. Robert Forster never stopped working, but even more than that, he never stopped being a lover of film.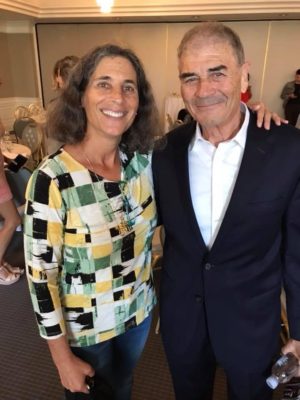 "It was only a few months after this first meeting that I ran into him again. He had come to the Fine Arts on Christmas Eve to enjoy our annual FIDDLER ON THE ROOF Sing-Along and once again with his comments I saw that he was both a professional, appreciating the work of the actors in the film, but also a movie lover, simply enjoying the experience of being in a theater with an audience. And I sensed it again, his clear honesty, decency, and comfort in his own skin.
"I last saw him in March at our 50th anniversary screening of his landmark 1969 film MEDIUM COOL. He came straight to the theater from the airport, and was a little under the weather, but still engaged in a terrific discussion with host Stephen Farber and the audience. His shared stories about his first roles on stage, and then getting a huge break with a role opposite Marlon Brando in John Huston's REFLECTIONS IN A GOLDEN EYE. Naturally, he also talked about working with Haskell Wexler on the groundbreaking MEDIUM COOL, which famously shot in and around the actual events of the 1968 Democratic Convention in Chicago. He did not shy away from discussing the next 28 years, when he worked mostly on TV or in mostly forgettable films. Those years did not seem to be any more or less valuable than the 20+ years after he returned to a greater degree of prominence following his role in JACKIE BROWN. The films may have gotten better and the paychecks may have gotten a little bigger but Robert was the same person through it all. Honest, decent, and comfortable in his skin.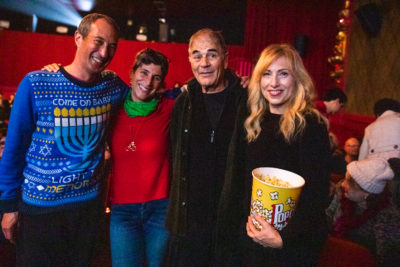 "Thank you, Robert Forster. The world of cinema is richer for your contribution, and the world in general is a better place for you having been a part of it."
Greg's wife Nancy highlights the conclusion of the Hollywood Reporter obituary:
Forster said that when his career was at its lowest ebb, he had what he called an "epiphany."
"It was the simple one," he said, "when you realize, 'You know what? You're not dead yet, Bob. You can win it in the late innings. You've still got the late innings, but you can't quit. Never quit.'"