We love a movie set on a train and are excited to open an excellent new addition to the genre, the acclaimed new Finnish movie COMPARTMENT NO. 6. (We may be hosting the filmmaker for a Q&A; check our website for news.) The film follows a young woman who escapes an enigmatic love affair in Moscow by boarding a train to the Arctic port of Murmansk. Forced to share the long ride and a tiny sleeping car with a larger than life Russian miner, the unexpected encounter leads the occupants of compartment no. 6 to face major truths about human connection. In addition to the Royal engagement starting Wednesday, January 26, we'll expand the film to Encino and Pasadena on February 4. The Academy has short-listed the film for its Best International Feature Oscar and prompted some glowing reviews:
"An engrossingly offbeat rail movie…the two leads…walk us through the human condition with the nuances of a big Russian novel." ~ Deborah Young, The Film Verdict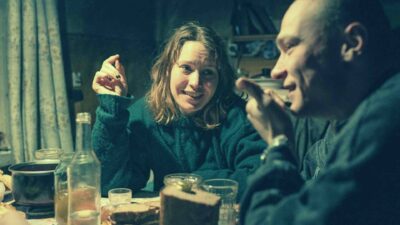 "It makes for a take on the love story as fresh, resonant and honest… as you'll find in a contemporary film." ~ Robert Abele, L.A. Times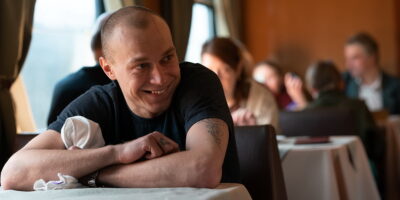 "As bleak as the settings may be, it has a delicious black comic streak and shares the buzz of personal re-awakening without ever feeling obvious or cheap. It turns out to be a beacon of warmth amid a frozen wasteland." ~ Dave Calhoun, TimeOut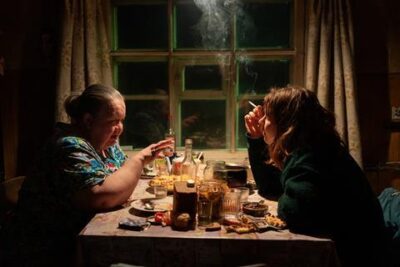 "COMPARTMENT NO. 6 evokes a powerful nostalgia for a type of loneliness we don't really have any more, and for the type of love that was its cure." ~ Jessica Kiang, Variety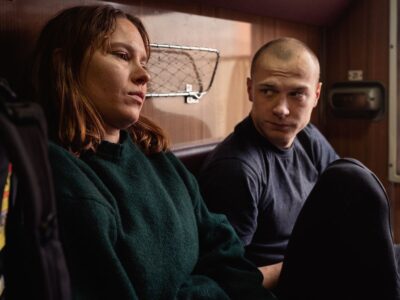 "Seida Haarla gives a winning, intelligent performance as a naturally very clever person made to feel small and helpless in a strange land. But Yuriy Borisov pops from the first moments you see him." ~ Mark Asch, Little White Lies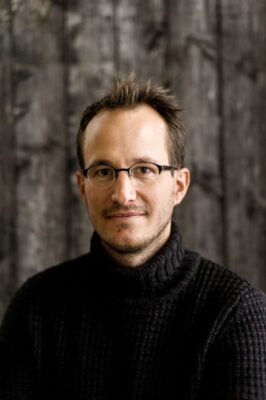 Director/co-screenwriter Juho Kuosmanen penned the following about his film:
"COMPARTMENT NO. 6 is an Arctic road movie, perhaps it could be seen as a clumsy attempt to find harmony and peace of mind in a world of chaos and anxiety. The core of the story lies in the notion of acceptance. It's a hard duty to accept that you are part of this chaotic world, and that you exist as you do. Our hero, Finnish student Laura, takes a long train ride to visit some ancient petroglyphs. She quotes a man she met: "To know yourself, you need to know your past." She would like to be an archaeologist who gets fulfilment out of these kind of things, petroglyphs and such. But is she really that person? Or is this just a stolen dream from a person she would like to be?
"On the train she meets Ljoha, an annoying Russian miner who follows her like a shadow. She wanted to know her past, and Ljoha is the embodiment of it. It's unpleasant and banal, but it is what it is.
"Road movies are often about freedom. In a car you can go where you want, every crossroad is a possibility. But I tend to think that freedom isn't an endless number of options but rather, the ability to accept your limitations. A train ride is more like destiny. You can't decide where to go, you just have to take what it gives you."