Nature is healing and Culture Vulture is back! We will restart the weekly series this month with Monday evening (7:30 PM) and Tuesday matinee (1:00 PM) screenings at our
Claremont
,
Glendale
,
Newhall
,
Playhouse
and
Royal
venues. We have something for everyone, including fine art, musical theatre, legitimate theatre, ballet and much more. The schedule, starting with something from London's West End:
09/20 & 09/21 – SKYLIGHT – On a bitterly cold London evening, schoolteacher (Carey Mulligan) receives an unexpected visit from her former lover (Bill Nighy), a successful and charismatic restaurateur whose wife has recently died. David Hare's highly-anticipated production, directed by Stephen Daldry (The Audience), was recorded live on the West End by National Theatre Live.
09/27 & 09/22 – LIVE AT MR. KELLY'S – A look back at the legendary Chicago club Mister Kelly's, which launched talent like Barbra Streisand, Woody Allen, Bette Midler, and Richard Pryor. Its visionary owners George and Oscar Marienthal smashed color and gender barriers to put fresh, irreverent voices in the spotlight and transform entertainment in the 50s, 60s, and '70s.
10/04 & 10/11 – ALGREN – A journey through the gritty world, brilliant mind, and noble heart of Nelson Algren, the writer who defined post-war American urban fiction. Featuring John Sayles, William Friedkin, Philip Kaufman, Billy Corgan and more, the film paints an intimate, witty portrait.
10/11 & 10/12 – THE FAITHFUL – This documentary powerfully explores fandom, memorabilia and the magnetic appeal of three of the most influential cultural icons of our time: Elvis Presley, Princess Diana, and Pope John Paul II.
10/18 & 10/19 – RAPHAEL REVEALED – Marking the 500th anniversary of Raphael's death, the greatest exhibition ever held of his works took place in Rome. This film provides beautifully-filmed access to this once-in-a-lifetime show featuring over two hundred masterpieces.
10/25 & 10/25 – FOLLIES – New York, 1971. There's a party on the stage of the Weismann Theatre. Tomorrow the iconic building will be demolished. Thirty years after their final performance, the Follies girls gather to have a few drinks, sing a few songs and lie about themselves. After a sold-out run in 2017, the winner of the Olivier Award for Best Musical Revival returned for a strictly limited season in 2019. Stephen Sondheim's legendary musical includes such classic songs as Broadway Baby, I'm Still Here and Losing My Mind.
11/01 & 11/02 – PUTIN'S WITNESSES serves as a fascinating look at Putin in the earliest days of his presidency, when the seeds of his authoritarianism were already being sown, filmed by a former friend and colleague, now living in exile, who had intimate access.
11/08 & 11/09 – PRISM – Filmmakers Eléonore Yameogo of Burkina Faso, An van. Dienderen of Belgium, and Rosine Mbakam of Cameroon examine biases and racism in the cinematic technology, deconstructing the camera's objectivity, exposing its inherent power imbalance. At the same time, they work together collaboratively to construct and reconstruct. Like a chain letter, PRISM brings interviews, monologues, and images on the racism of cinematic technology into emotional, aesthetic, and intellectual dialogue.
11/15 & 11/16 – DELPHINE'S PRAYERS – A portrait of a Cameroonian immigrant to Belgium. Quick-witted, engaging, passionate, and intense, she shares her incredible survival story.
11/22 & 11/23 – M.C. ESCHER: JOURNEY TO INFINITY – Equal parts history, psychology, and psychedelia, Robin Lutz's entertaining, eye-opening portrait gives us the famous Dutch graphic artist through his own words and images: diary musings, excerpts from lectures, correspondence and more are voiced by British actor Stephen Fry, while Escher's woodcuts, lithographs, and other print works appear in both original and playfully altered form.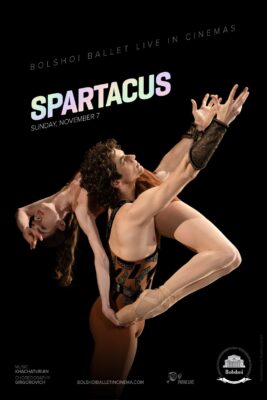 11/29 & 11/30 – SPARTACUS – Huge in scale and spectacular in effect, SPARTACUS is a true tour de force of a ballet, set to Aram Khachaturian's superb score. With an incredible display of might from the four leading dancers to the entire corps de ballet and its passionate pas de deux, it is the ultimate spectacle of virtuosity and lyricism born at the Bolshoi Theatre.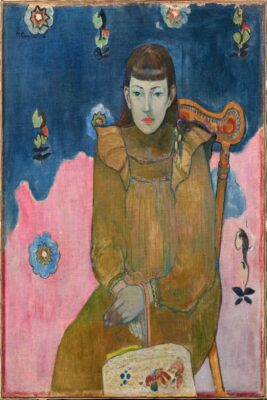 12/06 & 12/07 – THE DANISH COLLECTOR: DELACROIX TO GAUGUIN – Denmark's Ordrupgaard Collection is a treasure trove featuring some of the finest Impressionist works ever painted. Includes Realist paintings by Corot, Delacroix and Courbet; landscapes of Monet, Pissarro, Cézanne and Sisley; and beautifully observed portraits by Degas, Manet, Morisot, and Gonzalès.
12/13 & 12/14 – LOUIS VAN BEETHOVEN – This lavish historical drama illuminates the story of the world-famous composer from different perspectives.