On November 9, Persona makes its West Coast premiere at the The Roy and Edna Disney/CalArts (REDCAT) Theater, through LA Opera's Off-Grand series.
Based on Ingmar Bergman's 1966 film of the same name, Persona explores humanity at its most fragile. The piece made its world premiere in Brooklyn, NY, commissioned by Beth Morrison Projects and National Sawdust in 2015, opening to great acclaim. Singer-songwriter Björk called Persona "a brilliant new opera."
The opera's creators, composer Keeril Makan and director-librettist Jay Scheib, spent ample time creating a piece that would highlight the raw, fervid nature of the film, both musically and dramatically.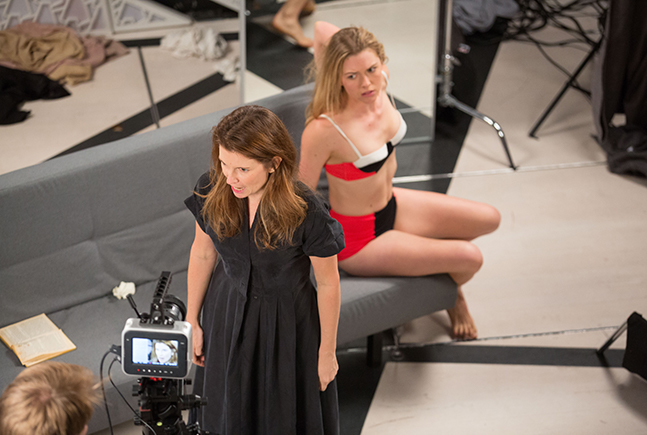 Scheib studied the film "zealously," adding: "What I learned about storytelling, physical gesture and conflict remain central to my thinking about film, theater and opera. More than any other work, Persona spoke to me in a very direct visceral language. With this opera, I am adapting both cinematic innovations and dramatic intensity to the operatic form."
While composing the opera's music, Makan paid equal attention to the film's elevated emotional content. This precise awareness to the psyche was a new technique employed by Makan at the time.
"What is new in Persona is a lyricism that is wide-ranging in its emotional content. Sometimes direct, sometimes ambiguous, the emotional subtleties of the opera mirror the sonic subtleties found in my music," says Makan. "The scope and ambition of the work exceeds anything I have attempted in the past."
In addition, Scheib and Makan played off of each other's creative energies to produce a cohesive story.
"I am interested in creating the perfect synthesis of Keeril Makan's gorgeous composition—his sounds and his silences—with a mise-en-scène that finds its analogue in Bergman's own remarkable use of film as a physical medium," Scheib states.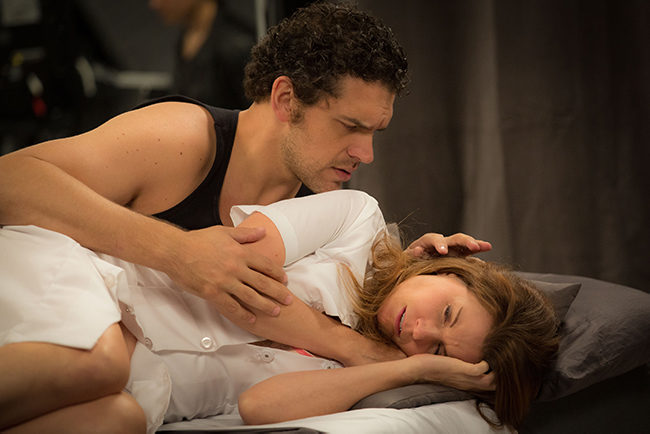 Makan continues: "The process of composition benefitted from my close collaboration with [Scheib], who also directs the work. As a producer, Beth Morrison excelled at guiding the project to completion, both on the small-scale, because of her vocal expertise, and the large scale, thanks to her producing work."
As the years draw on, opera and film seem to marry in a myriad of other ways. With recent advances in HD live-streaming, which brings opera from the stage to screen, opera has been more accessible than ever. Additionally, with works such as Persona subsequently labelled as "live cinema," the cameras play an integral part of the story that is just as important as the music. The combination of these two artistic mediums solidifies the relationship between cinematography and live theater.
Persona runs from November 9th through November 12th at REDCAT. Each performance will be followed by a post-performance talkback with the creative team behind the Opera.
Click here to purchase tickets.
All Friday November 10th ticketholders 21 years and over are free to join us for an after party featuring lite bites, drinks and a live DJ hosted by LA Weekly.