HandMade Films was the boutique movie company created by George Harrison to finance MONTY PYTHON'S LIFE OF BRIAN. Started by a Beatle to help some Pythons, the company went on to revitalize the British film industry with movies such as TIME BANDITS, WITHNAIL & I, MONA LISA, and many others.
Celebrate 40 years of HandMade Films with the first-ever U.S. retrospective of the films made by the studio. THE OTHER HANDMADE'S TALE runs Thursday, October 10th through Sunday, October 20th at the Ahrya Fine Arts in Beverly Hills. presented by The Mods & Rockers Film Festival in association with Laemmle Theatres.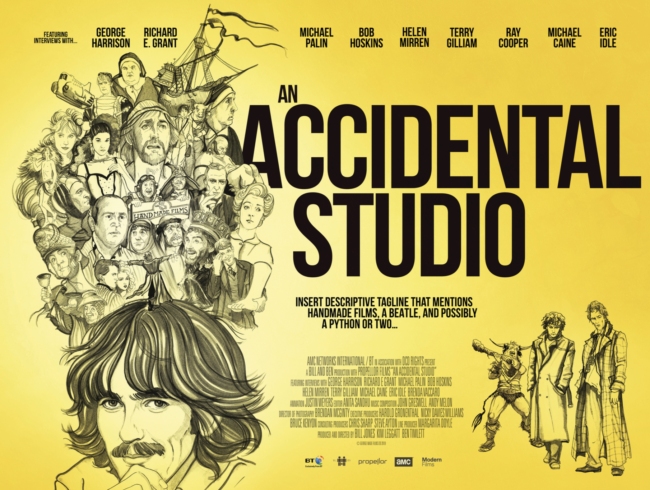 Opening night on Thursday, October 10th will feature the U.S. Premiere of the brand-new documentary about HandMade Films, AN ACCIDENTAL STUDIO, with unreleased archive interviews and footage with Harrison, new and exclusive interviews with Michael Palin, Terry Gilliam, Richard E. Grant and Neil Jordan plus previously-unseen interview footage with Bob Hoskins.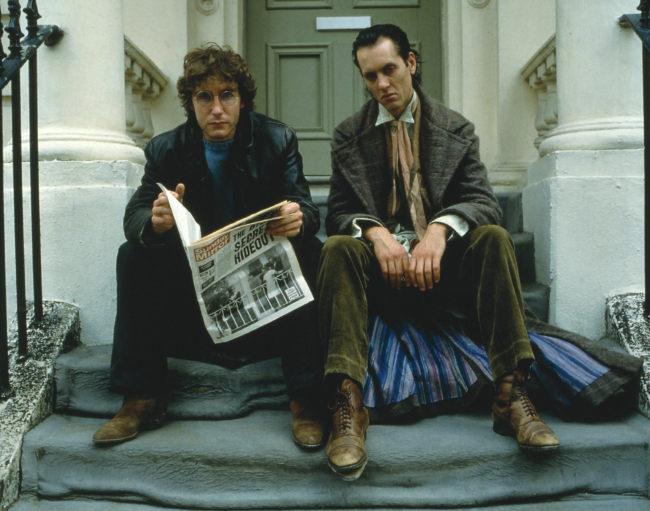 A few additional highlights from the festival include:
A Bob Hoskins double feature of MONA LISA (1986) and THE LONG GOOD FRIDAY (1981).
MONTY PYTHON'S LIFE OF BRIAN (1979) with producer John Goldstone and musical director John Altman in person!
A Richard E. Grant double feature of HOW TO GET AHEAD IN ADVERTISING (1989) and WITHNAIL AND I (1987).
TIME BANDITS (1981).
NUNS ON THE RUN (1990) in 35mm.
And much, much more!