Laemmle Theatres and the Anniversary Classics Series, partnered with retro pop culture humorist Charles Phoenix, present a 65th anniversary screening of the Lucille Ball-Desi Arnaz comedy classic THE LONG, LONG TRAILER, directed by Vincente Minnelli.
The Special Event evening features Phoenix with his retro slide show tribute to the film, its iconic stars, and the colorful history of travel trailers.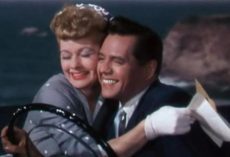 THE LONG, LONG TRAILER (1954) is a comedy showcasing the talents of Lucille Ball and Desi Arnaz at the height of their popularity. MGM studio executives questioned the box office viability of a movie with the married couple since they could be seen every week in the highest-rated show on television, I Love Lucy.
Veteran producer Pandro S. Berman enlisted director Minnelli (Meet Me in St. Louis, Father of the Bride, An American in Paris, Gigi) and screenwriters Albert Hackett and Frances Goodrich (The Thin Man, It's a Wonderful Life, Father of the Bride, Seven Brides for Seven Brothers) to concoct a movie from the best-selling memoir-novel of Clinton Twiss about his trailer travels with his wife.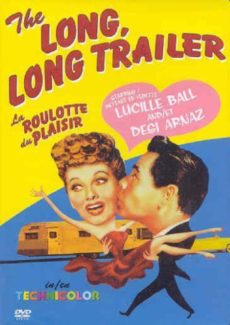 The filmmakers lightly satirized the mid-century American ethos, marriage, and conspicuous consumption, offering American audiences what they couldn't get at home on their black-and-white TV sets – Lucy and Desi in glorious Technicolor in essentially a travelogue of California.
The film about newlyweds Nicky (Arnaz) and Tracy (Ball) on their honeymoon trip trailer-adventures utilizes reliable character actors Marjorie Main, Keenan Wynn, and Moroni Olsen along the way, and saturated color cinematography by multiple Oscar winner Robert Surtees. The film was a box office smash in its day, vindicating the commercial instincts of the filmmakers. Leonard Maltin calls it "an enduringly popular slapstick comedy…almost an I Love Lucy episode on wheels."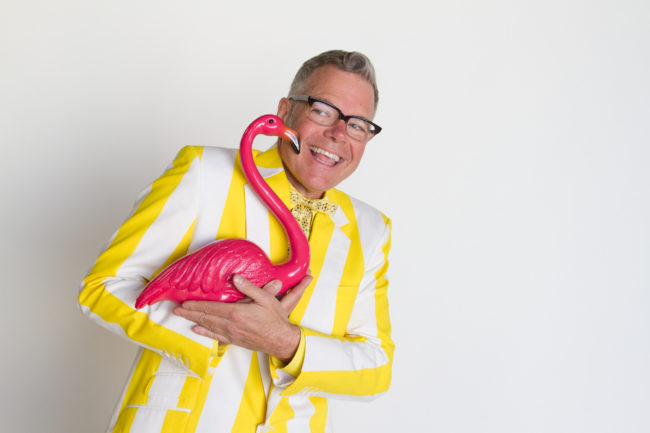 Charles Phoenix, the "Ambassador of Americana," is known for his live comedy retro slide show performances, JOYRIDE videos, field trip tours, "test kitchen" concoctions and colorful coffee table books (Addicted to Americana, Southern Californialand, Americana the Beautiful), all celebrating America's classic and kitschy pop culture past and present.
This Special Event of the Anniversary Classics Series is presented on Saturday, August 17 at the vintage jewel box theater, the Ahrya Fine Arts, a perfect showcase for retro humorist Phoenix. Come join the celebration of this mid-twentieth century comedy, its iconic stars, and the history of travel trailers in Kodachrome. Festive attire is encouraged!