Laemmle Theatres and the Anniversary Classics Series present this month's installment in our Anniversary Classics Abroad program: one of the most revered of all foreign films, Ingmar Bergman's WILD STRAWBERRIES. Indeed, Leonard Maltin hailed the film as "Still a staple of any serious filmgoer's education," and he added, "Superb use of flashbacks and brilliant performance by (Victor) Sjostrom make this Bergman classic an emotional powerhouse." It was nominated for the Oscar for Best Original Screenplay of 1959 and also earned the top prize, the Golden Bear, at the Berlin Film Festival.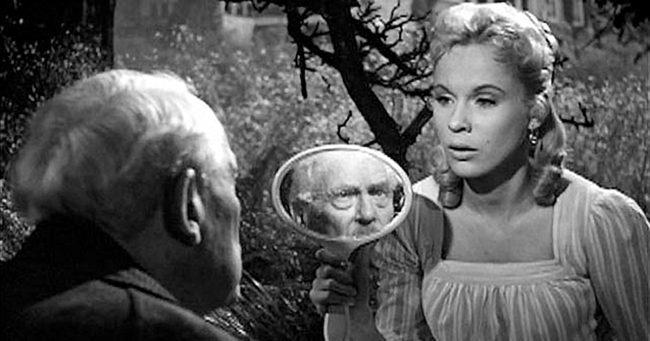 Sjostrom, a revered Swedish actor and also an acclaimed director who helmed memorable silent films with American stars Lon Chaney and Lillian Gish during the 1920s, capped his career with his moving performance as Professor Isak Borg, a distinguished physician who re-evaluates his life while driving from Stockholm to Lund to receive an honorary degree. On his journey he is haunted by memories and dreams that illuminate his inner life with trenchant insight. Indeed Wild Strawberries was one of the seminal films that changed cinematic grammar by introducing non-linear storytelling to discriminating audiences during the late 1950s.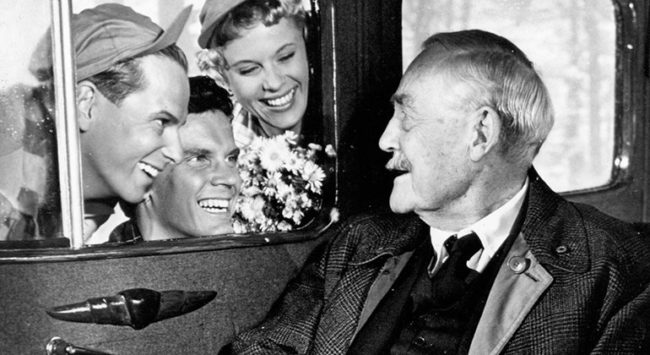 The supporting cast includes many of Bergman's favorite actors, including Bibi Andersson (in a dual role as a hitchhiker and as Isak's first love), Gunnel Lindblom, Gunnar Bjornstrand, and Max von Sydow in a cameo role. Reviews of the film were enthusiastic at the time, and critics continued to exalt Bergman's achievement in later years. Variety raved, "It's a personal and profound work." Tom Dawson of the BBC said, "This is one of the truly outstanding works of post-war European cinema." And Pauline Kael commented, "Few movies give us such memorable, emotion-charged images."
This film also had a strong influence on other directors. In a 1963 interview with Cinema magazine, Stanley Kubrick listed Wild Strawberries as his second favorite film of all time. Woody Allen paid homage in several of his movies, including Stardust Memories and Crimes and Misdemeanors.
WILD STRAWBERRIES screens at 7 PM on Wednesday, May 15 at Laemmle theaters in Glendale, Pasadena, and West LA. Click here for tickets.
Format: DCP