Laemmle Theatres and the Anniversary Classics Series present the latest offering in our Anniversary Classics Abroad program, Kon Ichikawa's poignant family drama, THE MAKIOKA SISTERS.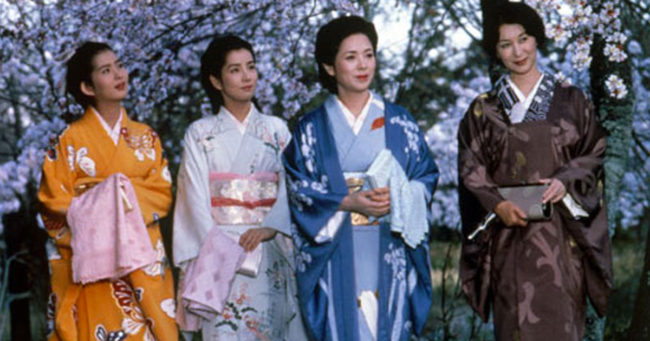 One of the great Japanese masters, Ichikawa is perhaps less widely celebrated than his countrymen Kurosawa, Mizoguchi, and Ozu. He began directing features in the 1940s, and his films The Burmese Harp, Fires on the Plain, Tokyo Olympiad, and others found passionate critical defenders.
One of his later films, THE MAKIOKA SISTERS, is adapted from a popular Japanese novel by Junichiro Tanizaki and follows the fortunes of four sisters from a wealthy family in Osaka. Set in the 1930s on the eve of World War II, the film stars Keiko Kishi, Yoshiko Sakuma, Sayuri Yoshinaga, and Yuko Kotegawa as the orphaned sisters, heirs in a wealthy manufacturing family. Their marriages and romantic relationships are a source of tension and jealousy.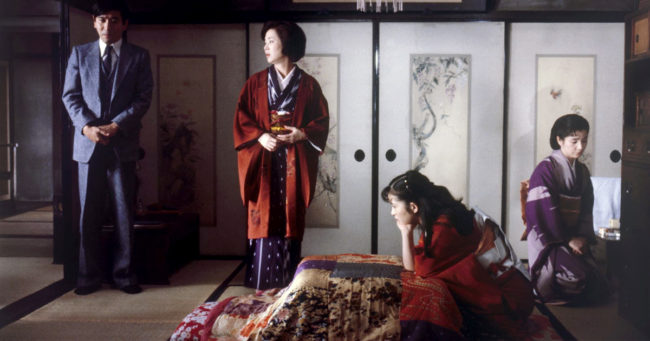 The sumptuous art direction and costume design help to create the lush atmosphere of the film. Reviewing the film at the time of its American release, the Los Angeles Times's Kevin Thomas called it "exquisitely, subtly sensual."
John Powers of the L.A. Weekly agreed that "this is an uncommonly vibrant and beautiful film."
And the New Yorker's Pauline Kael called it "the most pleasurable movie I've seen in several months…the rich colors, the darkness, the low-key lighting—they're intoxicating."
THE MAKIOKA SISTERS (1983) screens on Wednesday, August 22, at 7pm in Encino, Pasadena, and West LA. Click here for tickets.
Format: Blu-ray