Laemmle Theatres and the Anniversary Classics Series present the 30th anniversary of the American release of director Lasse Hallstrom's breakthrough film, MY LIFE AS A DOG (1987).
This screening, the latest installment of the Anniversary Classics Abroad program, takes place at three locations: Royal in West LA, Town Center in Encino, and Playhouse 7 in Pasadena on Wednesday, November 15 at 7PM. Presented digitally.
Click here for tickets.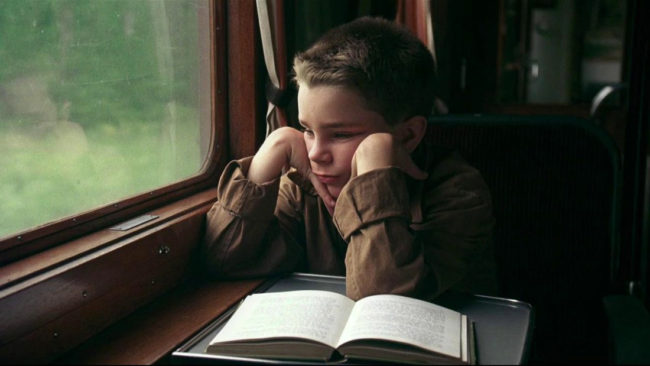 The film, based on an autobiographical novel by Reidar Jonsson, was a huge art-house hit in 1987, and was nominated for two Academy Awards, including Lasse Hallstrom as Best Director and Screenplay from Another Medium (Jonsson adapting his novel along with Hallstrom, Brasse Brannstrom and Per Berglund).
Its success launched Swedish helmer Hallstrom's Hollywood career. The former music video director for 1970s pop group Abba went onto a run of acclaimed films including the Oscar nominated What's Eating Gilbert Grape (supporting actor nod -Leonardo Di Caprio), The Cider House Rules (best picture, director nods and supporting actor Oscar for Michael Caine), Chocolat (best picture nod), The Shipping News, Salmon Fishing in the Yemen, and the forthcoming Disney film version of The Nutcracker and the Four Realms.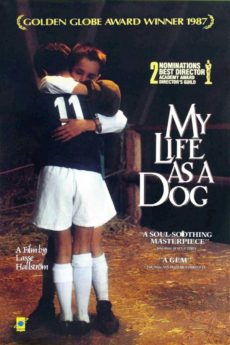 MY LIFE AS A DOG, set in Sweden in 1958-59, relates the adventures of plucky 12-year
Ingemar Johansson (played to impish perfection by Anton Glanzelius), who is sent to live with relatives in a small town during his mother's health crisis.
Through a series of anecdotes and vignettes, he copes with a variety of characters and encounters in such an engaging manner that Vincent Canby in the New York Times noted, "Ingemar is a most winning adolescent – skeptical, introspective, curious – trying earnestly to bring order of nature's chaos."
Leonard Maltin offered similar praise, "Both comedic and poignant, this is ultimately an honest depiction of the often confusing nature of childhood." The Washington Post summed up its appeal as a "well-constructed crowd pleaser."
Audiences agreed, and accolades followed, with the film winning year-end awards as best foreign film from the Hollywood Foreign Press, National Board of Review, and New York Film Critics.