Laemmle Theatres and the Anniversary Classics Series present our Anniversary Classics Abroad program for October: Louis Malle's LACOMBE LUCIEN, nominated for Best Foreign Language Film of 1974.
The film was one of the movies, following Marcel Ophuls' monumental documentary 'The Sorrow and the Pity,' that scrutinized French collaboration with the Nazis during World War II.
Malle's movie tells a fictional but provocative story, written by the director and novelist Patrick Modiano, about a teenage boy who savors the power he accrues when he joins the Gestapo during the final months of the war.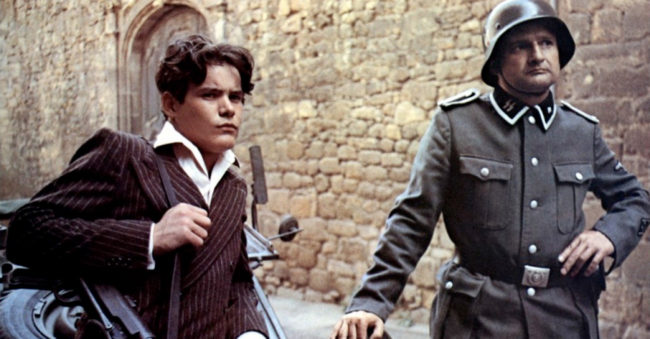 LACOMBE LUCIEN takes place in 1944, after the Allies have landed in Normandy but the Nazis are still fighting to retain their hold on the country. Lucien Lacombe is an uneducated peasant boy who first tries to escape his humdrum life by volunteering for the Resistance.
When they reject him for being too young, he stumbles into an opportunity working for the Gestapo in his town and discovers a taste and talent for brutality. His loyalties are complicated, however, when he falls in love with a beautiful Jewish girl who is in hiding with her father and grandmother.
Malle found a brand new actor, Pierre Blaise, to play the part of Lucien. He was working as a woodcutter when Malle discovered him. Although his debut performance was highly acclaimed, Blaise's career was cut tragically short when he died in a car crash just a year after the release of the film. But Aurore Clement, cast as the young Jewish girl, went on to have a long and rewarding career in French cinema, even appearing in some American movies like 'Apocalypse Now' and 'Paris, Texas.'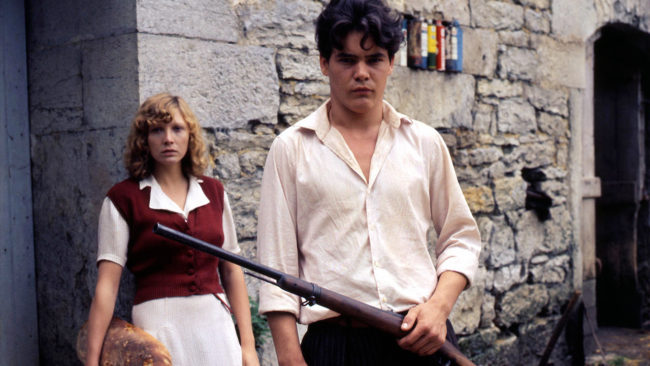 Distinguished European actors Therese Giehse and Holger Lowenadler filled out the cast. Lowenadler, who played Clement's cultivated father, was voted best supporting actor of the year by both the National Society of Film Critics and the National Board of Review.
Critics praised the film for its dispassionate insight into how perfectly ordinary people could be seduced by a taste of power and violence. Pauline Kael wrote, "Malle's film is a long, close look at the banality of evil; it is—not incidentally—one of the least banal movies ever made."
The New York Times' Vincent Canby wrote, "'Lacombe Lucien' is easily Mr. Malle's most ambitious, most provocative film." Leonard Maltin called it a "subtle, complex tale of guilt, innocence, and the amorality of power; masterfully directed."
Although it is a vivid historical recreation, the film remains startlingly timely in its examination of the deadly lure of fascism.
LACOMBE LUCIEN screens Wednesday, October 16, at 7PM in Glendale, Pasadena, and West LA. Click here for tickets.