Laemmle Theatres and the Anniversary Classics Series present this month's installment in our popular Anniversary Classics Abroad program, Ang Lee's delectable 1994 comedy, EAT DRINK MAN WOMAN. Lee had directed two previous films that earned acclaim, but this 1994 film was nominated for the Best Foreign Language Film Oscar and propelled his career to a new level of esteem and success.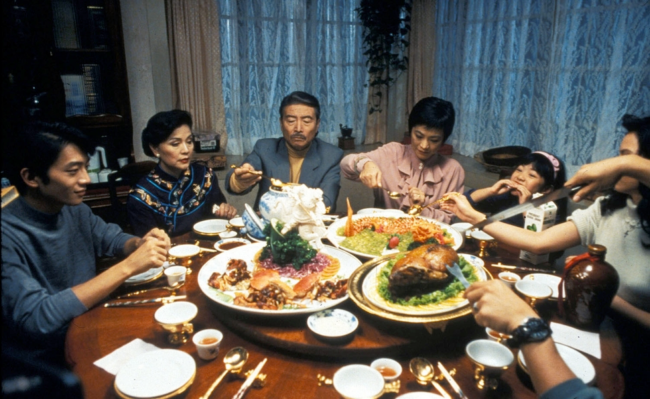 Made in Taipei, the film centers on a widowed master chef, Mr. Chu (played by Sihung Lung), who has weekly feasts for his three unmarried daughters (Kuei-Mei Yang, Chien-Lien Wu, Yu-Wen Wang), during which he tries to oversee their personal lives along with their eating habits. An ensemble piece in the spirit of movies like Love, Actually and The Joy Luck Club, the film interweaves the personal and professional stories of the three daughters, along with the issues facing their father, who also embarks on a new romantic adventure during the course of the movie. Winston Chao (who starred in Lee's earlier film, The Wedding Banquet) and Sylvia Chang co-star.
The script by Lee, James Schamus, and Hui-Ling Wang etches all the characters with wit and finesse. Equally important to the film's success are the lovingly photographed scenes of an abundance of Chinese delicacies, which led the movie to be compared to other memorable movies about food, including the Oscar-winning Babette's Feast, Tampopo, and Like Water for Chocolate. Time magazine's Richard Schickel wrote, "Like the cuisine it celebrates, this movie is tart, sweet, generous and subtle." The New York Times' Janet Maslin called the film "wonderfully seductive, and nicely knowing about all of its characters' appetites."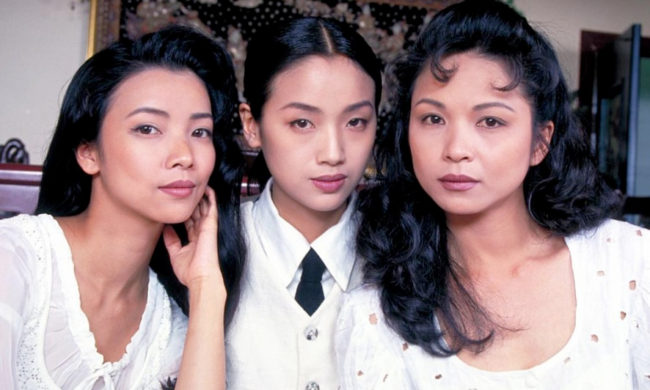 Variety's Leonard Klady summed up the film's achievement: "The overall result is a cinematic feast that will have audiences returning for Lee's next movie meal." Those words proved to be prophetic. Lee's next film, Sense and Sensibility, released in 1995, was nominated for Best Picture, and over the next several years, he produced an extraordinary body of work, including the international blockbusters Crouching Tiger, Hidden Dragon and Life of Pi. Lee won two Oscars for Best Director — for Brokeback Mountain as well as Life of Pi — and is now universally regarded as one of the leading auteurs of our time. His remarkable journey was prefigured by his early achievement with Eat Drink Man Woman.
EAT DRINK MAN WOMAN screens Wednesday, July 24, at 7 PM in Glendale, Pasadena, and West L.A. Click here for tickets.
Format: Blu-ray.