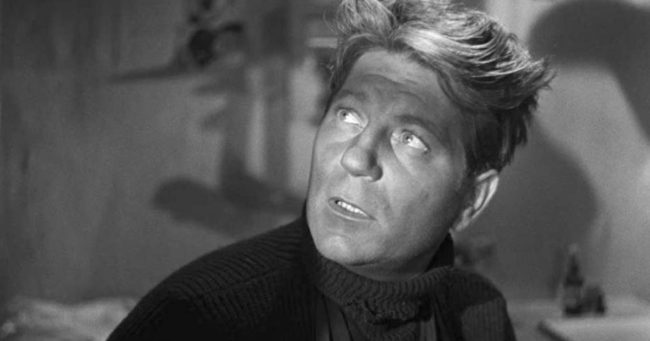 Laemmle Theatres and the Anniversary Classics Series present the latest in our Anniversary Classics Abroad program, Jean Renoir's anti-war masterpiece, GRAND ILLUSION. We present this program to commemorate the 100th anniversary of the end of World War I on November 11, 1918. Renoir's film is generally regarded as the finest set during the First World War, and it endures as a memorable lament for the loss of an entire generation.
Part of the originality and impact of 'Grand Illusion' comes from the fact that it has no battle scenes. Much of it is set in a German prison camp where several French soldiers are under the command of an aristocratic German officer, played by silent film director Erich von Stroheim. The prisoners are portrayed by rising French actors Jean Gabin, Pierre Fresnay, and Marcel Dalio. Their struggle to escape the camp provides the suspense in the film's second half.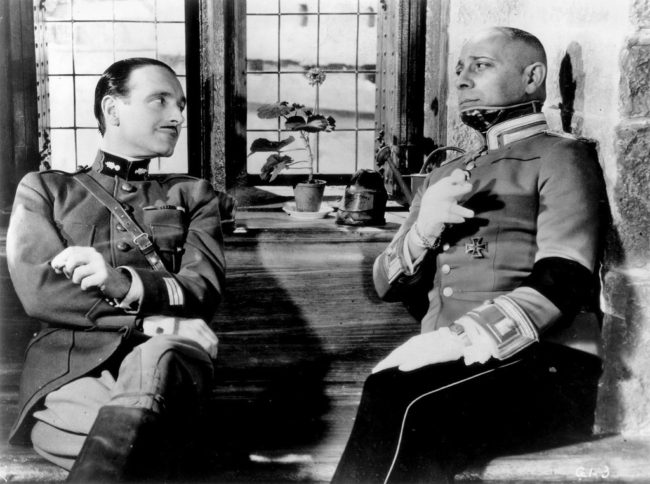 Throughout the picture, Renoir sees the humanity in both captives and captors, and the film is especially notable in its portrayal of Dalio's character, a wealthy French Jew. Filmed on the eve of the Second World War, Renoir deliberately chose to include a prominent Jewish character at a time when virulent anti-Semitism was on the rise in Europe. Nazi propaganda minister Joseph Goebbels called 'Grand Illusion' "Cinematic Public Enemy No. 1."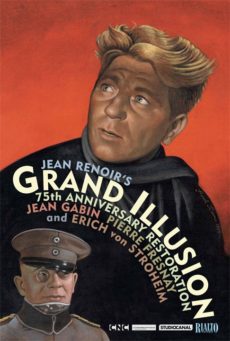 Elsewhere, the film received nothing but acclaim. In 1937 it won a prize at the Venice Film Festival for Best Artistic Ensemble. When the film opened in the United States in 1938, it became the first foreign language film ever to be nominated by the Academy for Best Picture. (This would not happen again for 30 years, when 'Z' received a Best Picture nod in 1969.) Over the years the film was acclaimed by critics and also by other filmmakers. Orson Welles named 'Grand Illusion' as one of two films he would take with him to a desert island.
When the film was reissued years later, the New York Times' Janet Maslin called it "one of the most haunting of all war films… an oasis of subtlety, moral intelligence and deep emotion on the cinematic landscape." Pauline Kael praised the film as "a triumph of clarity and lucidity; every detail fits simply, easily, and intelligibly." And Leonard Maltin acclaimed "Renoir's classic treatise on war, focusing on French prisoners during WWI and their cultured German commandant. Beautiful performances enhance an eloquent script."
GRAND ILLUSION screens at 7pm on Wednesday, November 14th at the Playhouse 7 in Pasadena, Royal Theatre in West LA, and Town Center 5 in Encino.
Click here to purchase tickets.
Format: DCP