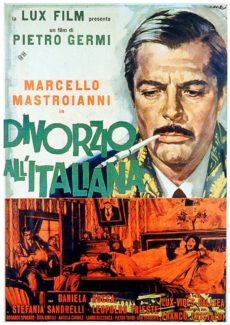 Laemmle Theatres and Anniversary Classics Abroad present a 55th anniversary screening of Pietro Germi's Divorce Italian Style on Wednesday, May 17 at 7:00PM at the Royal, Town Center, and Playhouse 7. Click here for tickets.
The acclaimed satiric comedy and Oscar winner (Best Original Screenplay) stars Marcello Mastroianni as an impoverished, bored Sicilian aristocrat who hatches an elaborate scheme to murder his wife after inveigling her into an adulterous affair.
According to Italian custom, he would be justified in killing her, by defending his "honor," (divorce being forbidden in Italy). Conveniently he would be then free to marry his young, beautiful cousin, who seems to return his affections, right up to the film's final, wicked shot.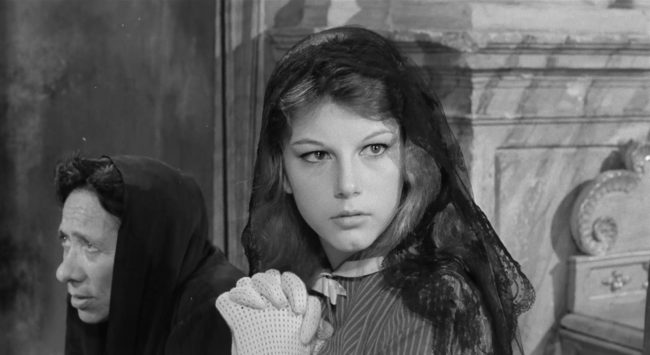 Director Germi, who co-wrote the slyly clever script with Ennio De Concini and Alfredo Gianetti, had a background in neorealist Italian dramas, and that would serve him well in his sendup of the Catholic country's cultural habits and social mores.
Mastroianni's voiceover narration offers wry commentary on those traditions, effectively skewered by Germi. Bosley Crowther in the New York Times called it "a dandy, satiric farce" and Time lauded Germi for "something wildly, wickedly, wonderfully funny. He has applied a cunning hotfoot to the world's biggest boot."
And director Martin Scorsese, who is of Sicilian ancestry, said, "Every detail in Divorce Italian Style is so truthful and right that all Germi had to do was to heighten everything a bit to make it funny."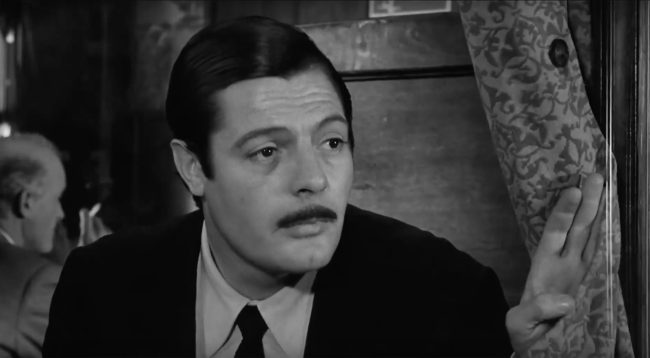 The film was a box office smash, breaking out of the art houses into general release, and garnered three Academy Award nominations: Best Director (Germi), Best Actor (Mastroianni) and Best Original Screenplay. It was the first time in Academy history that a foreign-language film was recognized in those top three categories, and the first-ever Oscar awarded to a foreign-language feature for writing. The film also helped elevate Mastroianni to international stardom, cementing his reputation as one of the era's finest actors.
This screening is the latest installment of our Anniversary Classics Abroad series, presented the third Wednesday of each month. Our subsequent attraction will be Ingmar Bergman's Smiles of a Summer Night on June 21.