Our
fine local daily
could not cover some excellent recent films so we are mandating a quick recap of film critics' assessments in other outlets to get these titles get a booster shot of attention:
SEARCHING FOR MR. RUGOFF: Owen Gleiberman of Variety called the film "an enthralling documentary that movie buffs everywhere will want to see… as essential as any chapter of "Easy Riders, Raging Bulls." Dean of American film critics Leonard Maltin wrote, "It's rare that a documentary affects me on a personal level but this evoked a flood of memories. The film captures a time and place when movies really mattered to a whole generation. I'm not saying it was better or worse than it is today–just different." Nicolas Rapold of the New York Times admitted he "got the warm-and-fuzzies from seeing the love here for moviegoing and exhibition, which [Rugoff] goosed with gonzo showmanship."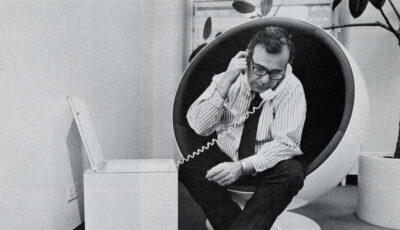 THE MEANING OF HITLER
:
Variety's
Owen Gleiberman wrote, "we go into
THE MEANING OF HITLER
craving that millimeter of insight, of intrigue and revelation. And the film provides it. It ruminates on Hitler and the Third Reich in ways that churn up your platitudes." "Myth-busting at its most vital," wrote Sheri Linden of the
Hollywood Reporter
. Eric Kohn of
Indiewire
was forceful: "The movie isn't just another cautionary tale; it's a jagged intellectual wake-up call that cuts deep, and America can't hear it enough."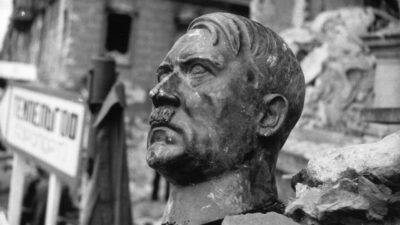 THE MACALUSO SISTERS
: As of this writing, the new Italian film
The Macaluso Sisters still
boasts a rare
"100% Fresh" rating on Rotten Tomatoes
, with praise such as: "Haunting and powerful." (
New York Times
); "In just her second feature after the taut street-stand-off drama
A Street In Palermo
seven years ago, Dante sets a firm seal upon her cross-disciplinary emergence as a director of unusually vivid empathy." (
Variety
); "Dante's film, beautifully done, is never more resonant than when reminding us of the lingering impact of childhood drama and the devastating nature of childhood trauma." (
Times [U.K.]
).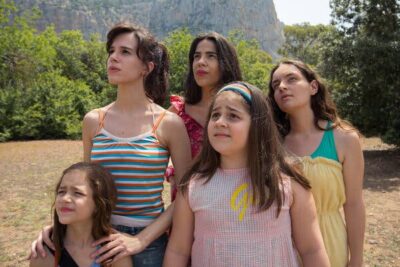 The L.A. Times did review the combustible new Chilean film EMA. Katie Walsh called Pablo Larraín's (Jackie, Neruda) latest "a darkly sensual fable of motherhood and the modern family." Hannah Strong of Hyperallergic wrote, "In an age of sanitized mainstream cinema, it's thrilling to watch a film that revels in carnal pleasures." Writing for the Sydney Morning Herald, Paul Byrnes called the film "mesmerising," adding, "With a pulsing, angular reggaeton soundtrack from Chilean-American composer Nicolas Jaar, the film throbs and leaps rather than walks." Check out EMA's red band trailer.