Don't miss the debut of LAEMMLE LIVE!  Our new live performance series at the Monica Film Center kicks off Sunday, Jan. 22 with SAMOHI CHAMBER ORCHESTRA and special guest host RICH CAPPERELA of KUSC. 
Santa Monica High School's 18-piece string orchestra will perform pieces by luminaries such as Villa-Lobos, Beethoven and Elgar. The orchestra is directed by Joni Swenson and Jason Aiello.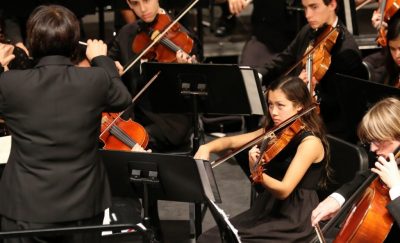 We are delighted to be launching Laemmle Live with these talented youngsters from just up the street.  Please help us welcome them as we celebrate the launch of this new program.  
RSVP using Eventbrite or Facebook.
This is a free event!
EVENT DETAILS
Sunday, Jan. 22, 2017
11:00 AM
Monica Film Center