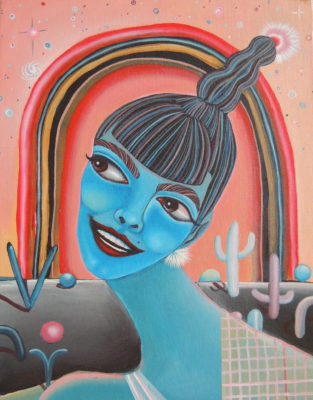 With the holidays right around the corner, why not consider giving a meaningful gift of art or simply stop by to view our galleries. No tickets required. ART IN THE ARTHOUSE connects film audiences with the visual arts all year long and our artwork is for sale.  We proudly deliver a unique, alternative art-viewing experience at seven of our nine venues. You might be inspired to buy a memorable work of art for someone special.
Check out the bold, dynamic paintings and collages of Isabella Kelly-Ramirez at the Monica Film Center. Ramirez coopts images from fashion and art magazines, repurposing them to create surreal urban legends and ironic emblems of commercialism. Her show runs till early January, 2019. Or get on up to Glendale for Caley O'Dwyer's modern mixed media works; we extended his NoHo show to our newest Laemmle theatre. O'Dwyer explores multiple selves through deft application of gouache and collage cutouts. His work is on display till February, 2019.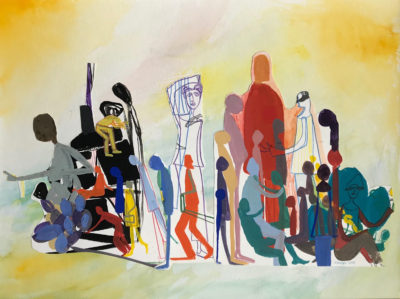 At Laemmle venues around town, we provide movie goers with the opportunity to bond with notable and emerging visual artists. We focus on local talent and the robust Los Angeles arts scene, applying high curatorial standards to long-lasting exhibits that allow for repeat visits and extended reflection. Contribute to the conversation and become a Laemmle patron of the arts.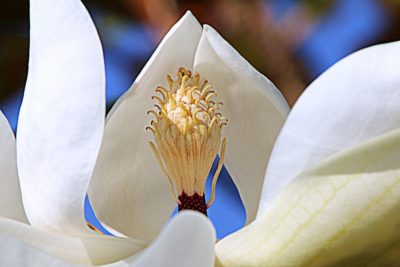 Going to Encino Town Center any time soon?  Take a look at Kirk Mann's colorful nature photographs. We recently moved his show over from the Royal. With an awe and reverence for the natural world, Mann presents a unique artistic convergence of Eastern philosophy and nature's essence. His exhibit runs till February, 2019. Please know, we proudly donate a portion of art sales to the Laemmle Foundation which supports a variety of environmental and humanitarian non-profits doing inspired, essential work in our community.