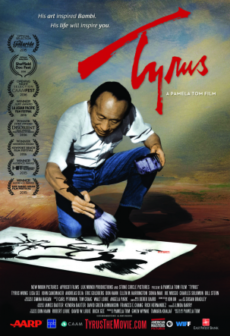 TYRUS director Pamela Tom will participate in Q&A's after all three Laemmle screenings: July 17 at the Fine Arts, July 18 at the Playhouse, and July 19 at the NoHo. Click here for tickets.
TYRUS is a tour-de-force documentary about the Guangzhou-born, L.A.-based visual artist Tyrus Wong, his breathtaking scope of work across multiple artistic mediums, and his personal journey navigating racial bigotry in 20th century America.
The film takes the audience on a remarkable journey – from his birthplace of Guangzhou, China in 1910 to the boarding houses of LA's old Chinatown and the studios of the Golden Age of Hollywood. The film explores his formative years as a young WPA artist and the influence of Sung Dynasty art on his work.
Mr. Wong passed away in December at 106 years old but we see him in the documentary still vibrant, flying his magnificent creations high above the Pacific Ocean – the same waters he crossed as a young boy over 95 years ago.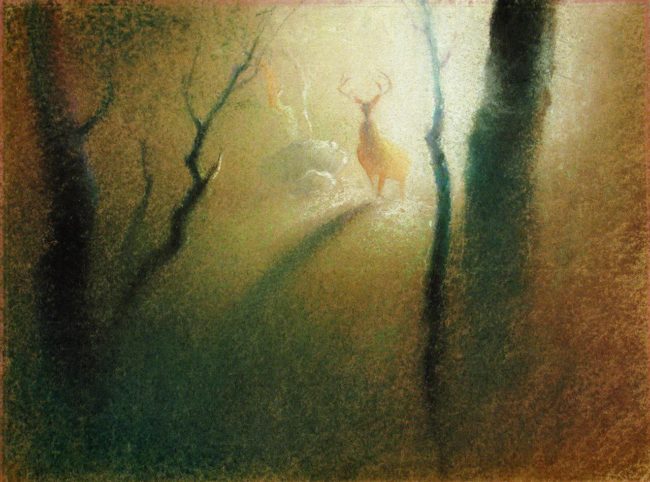 The film includes original interviews of Tyrus Wong, guest interviews, archival footage & photos, clips and concept art from early Hollywood movies and over 80 years of Tyrus Wong artwork – much of it rare and never before seen. TYRUS captures the richness and texture of Tyrus's career while also revealing the inner life and character of this rare individual.
Interviewees include Tyrus Wong, best selling writer Lisa See, animation artists and writers Don Hahn, Charles Solomon, Eric Goldberg, John Canemaker, Paul Felix, Milton Quon, art curators Sonia Mak, Bill Stern, Ellen Harrington, Mark Johnson, California watercolor expert Gordon McLelland and Hollywood film historian Joe Musso.
TYRUS premiered at the 42nd Telluride Film Festival and has garnered awards at the San Diego Asian Film Festival (Audience), Hawaii Int'l Film Festival (Audience), Newport Beach Film Festival (Audience), DisOrient Film Festival (Best Feature Documentary), Los Angeles Asian Pacific Film Festival (Special Jury Prize), Cintopia Film Festival (Best Director), Boston Asian American Film Festival (Audience) and Philadelphia Asian American Film Festival (Best Feature Documentary).
Pamela Tom is a writer, director and producer whose work includes documentary and narrative film and television. Tom served as a production executive at KCET and was the post-production producer on the BBC/PBS national series WW2: Behind Closed Doors: Stalin, The Nazis, and the West and the network producer on Wired Science, a PBS national primetime series produced in partnership with Wired magazine. She was also the field producer on the PBS pilot, Becoming the Buddha in Los Angeles.
Tom's award-winning narrative short film Two Lies, about a divorced Chinese woman who has plastic surgery to make her eyes rounder, screened at hundreds of film festivals including the Sundance Film Festival, New Directors/New Films, the Smithsonian Institution, and aired on numerous PBS stations, including KCET, WNET and WGBH.