35th Anniversary Screening of STAR TREK II: THE WRATH OF KHAN
Followed by Q&A with Director Nicholas Meyer
Wednesday, May 31, at 7:30 PM at the Ahrya Fine Arts Theatre
Presented on DCP.
Click here for tickets.
Laemmle Theatres and the Anniversary Classics Series present a 35th anniversary screening of STAR TREK II: THE WRATH OF KHAN, regarded by many buffs as the best feature film in the long running series. After the box office disappointment of the first Star Trek feature in 1979, Paramount Pictures and producer Harve Bennett decided to take a fresh approach to the follow-up film, cutting the budget drastically and bringing in talented newcomers to revitalize the popular franchise.
Nicholas Meyer, the Oscar-nominated screenwriter and novelist of The Seven-Per-Cent Solution, had made his directorial debut with 1979's Time After Time. He came to this new project, as he freely admitted, as a Star Trek novice, but he brought intelligence, ingenuity, and wit to the sequel.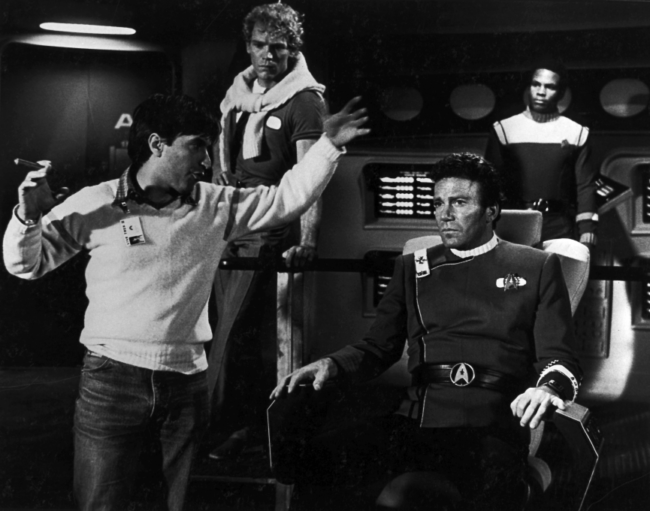 Meyer and the screenwriters decided to bring back one of the memorable villains from the TV series, the intergalactic tyrant Khan, and hired Ricardo Montalban to reprise his role from that episode. Of course the regular cast members of the Starship Enterprise — William Shatner, Leonard Nimoy, George Takei, DeForest Kelley, Nichelle Nichols, and Walter Koenig — were also on board, along with newcomer Kirstie Alley.
Another newcomer to the enterprise was young composer James Horner, a future Oscar winner who had one of his first major credits on Star Trek II.
Critics endorsed the new approach. Variety called the film "a very satisfying space adventure, closer in spirit and format to the popular TV series than to its big-budget predecessor." The commercial success of Star Trek II insured a long voyage for the Enterprise on the big screen and on television for decades to come.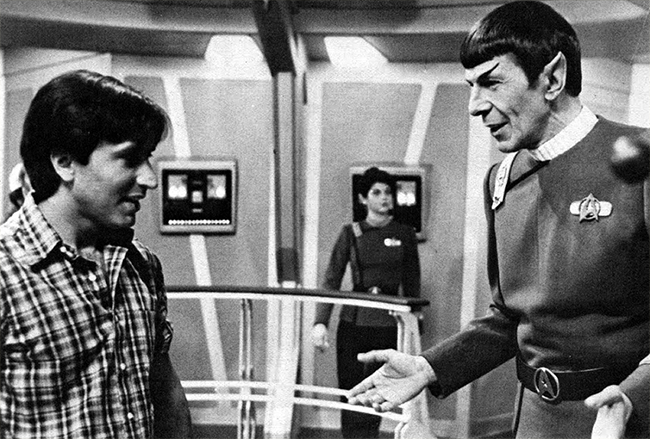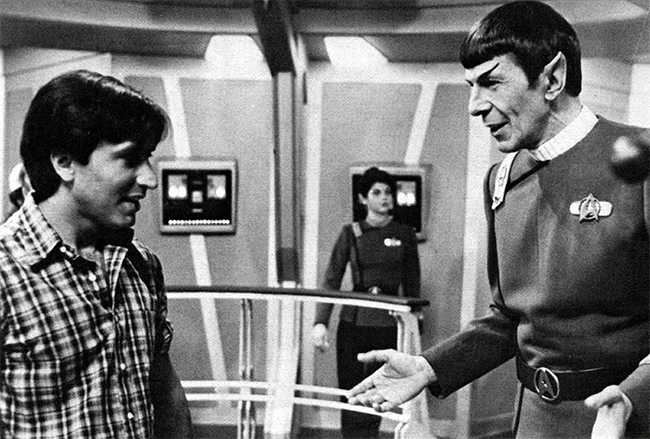 Director Nicholas Meyer also worked on Star Trek IV, Star Trek VI, and the upcoming TV series Star Trek: Discovery. In addition to The Seven-Per-Cent Solution and Time After Time, his many other credits as writer and/or director include Volunteers, Company Business, Sommersby, the TV movie The Day After, and two Philip Roth adaptations, The Human Stain and Elegy.