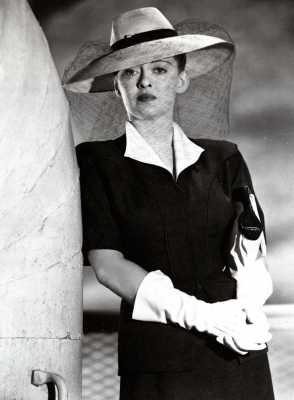 Laemmle Theatres and the Anniversary Classics Series present Twofer Tuesdays, a classic movie double bill that will screen on the first Tuesday of each month as a recurring event at three Laemmle locations.
Our first attraction celebrates Hollywood legend Bette Davis in one of her most beloved roles, NOW, VOYAGER (1942), on its 75 th anniversary. As a bonus feature, we are pairing it with MARKED WOMAN (1937; 80th anniversary) starring Davis and Humphrey Bogart. Both movies will show as a double feature (two movies, one admission price) at the Ahrya Fine Arts in Beverly Hills, NoHo 7 in North Hollywood, and Playhouse 7 in Pasadena.
Click here to buy tickets to the 5PM show of MARKED WOMAN, admission to the 7:15pm NOW, VOYAGER is included. Click here to get tickets to the 7:15PM show of  NOW, VOYAGER, admission to the 9:45pm MARKED WOMAN is included.
NOW, VOYAGER is considered a consummate "woman's film," a genre that was Davis' forte in her heyday in Hollywood's Golden Age of the 1930s and 40s, an era that she ruled as a top box office star.
The plush melodrama, based on a novel by Olive Higgins Prouty (author of "Stella Dallas," another classic tale of a self-sacrificing, independent woman), was adapted by Casey Robinson (Dark Victory) and directed by Irving Rapper (Deception).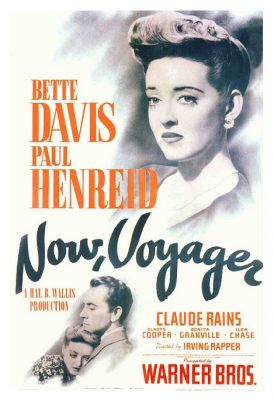 The film was nominated for 3 Academy Awards, including Davis as Best Actress as a repressed spinster who emerges from her shell in one of the screen's most dramatic makeovers.
Co-starring Paul Henreid as her suave romantic partner, Oscar nominee Gladys Cooper (Supporting Actress) as her domineering mother and Claude Rains (one of Davis' favorite actors), as a paternal psychiatrist; the film was a huge commercial hit, the biggest box office success for Davis in that period.
In "The Essentials: 52 Must-See Movies and Why They Matter," author Jeremy Arnold calls it "a movie that has stood the test of time for its high entertainment value, romanticism, and subversive theme of female empowerment."
Featuring a lushly romantic Oscar-winning score by Max Steiner, and with one of the most memorable closing lines in movie history, Now, Voyager was added to the National Film Registry in 2007.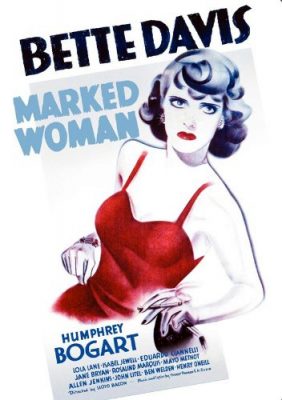 Our bonus feature, MARKED WOMAN stars Davis as a nightclub "hostess" who becomes the target of a vengeful mobster (Eduardo Ciannelli), who in turn is prosecuted by a crusading district attorney (Humphrey Bogart). Co-written by Robert Rossen (All the King's Men, The Hustler) and Abem Finkel (Jezebel, Sergeant York), and directed by Lloyd Bacon (42 nd Street), the movie is notable for its "torn from the headlines" realism that characterized Warner Bros. style in the 1930s.
Because of the censorious Production Code, the brothel employing Davis' character was disguised as a clip joint. Davis' assured performance and the film's success contributed to her rise as queen of the Warner's lot, a position she held for the next decade.
The Twofer Tuesdays double feature of NOW, VOYAGER and MARKED WOMAN plays April 4 at three locations: Ahrya Fine Arts, NoHo 7, and Pasadena Playhouse 7. Special Introduction by film historian Jeremy Arnold at the Ahrya Fine Arts only.
NOW, VOYAGER plays at 7:15 pm; MARKED WOMAN at 5:00 pm and 9:45 pm.