Ugyen, a young teacher in modern Bhutan, shirks his duties while planning to go to Australia to become a singer. As a reprimand, his superiors send him to the most remote school in the world, in a village called Lunana, to complete his service. He finds himself exiled from his Westernized comforts after an arduous eight-day trek just to get there, where he finds no electricity, no textbooks, not even a blackboard. Though poor, the villagers extend a warm welcome to their new teacher, but he faces the daunting task of teaching the village children without any supplies. He wants to quit and go home, but he learns of the hardship in the lives of the beautiful children he teaches, and begins to be transformed by the villagers' amazing spiritual strength.
We open LUNANA: A YAK IN THE CLASSROOM Friday, January 21 at the Playhouse, Royal and Town Center.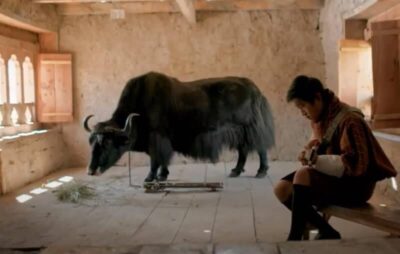 From the writer-director, Pawo Choyning Dorji:
"Pursuit of Happiness: Being the nation of 'Gross National Happiness,' Bhutan is supposedly the world's happiest country. But what does it really entail to be happy? For that matter are the Bhutanese really that happy? Ironically many Bhutanese leave Bhutan, the land of happiness, to seek their own version of 'happiness' in the modern glittering cities of the west. With LUNANA: A YAK IN THE CLASSROOM I wanted to tell a story where Ugyen, the young protagonist of the story also wishes to go in search of his happiness. However, he is sent on another journey… he reluctantly goes into a world that is unlike the modern world in every aspect. Along this journey he realizes what we so desperately seek in the outer material world, actually always exists within us, and that happiness is not really a destination but the journey.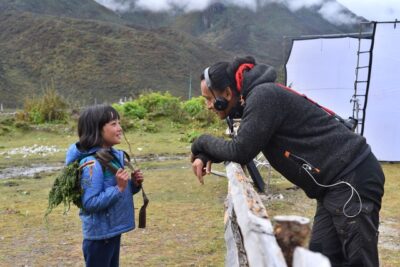 "The Dark valley: The film was shot on-location at the world's most remote school, in the village of Lunana. The village is a settlement that's sits along the glaciers of the Himalayas, only accessible through an eight-day trek over some of the highest mountains of the world. There are only 56 people in the village, most of whom had never seen the world outside their village. The word 'Lunana' literally means the dark valley; a valley so far and distant that the light doesn't even reach it. So isolated is the village that even to this day, there are no electricity and cellular network connections. Due to the lack of facilities, the production of the film was totally dependent on solar-charged batteries.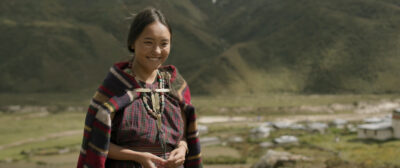 "Though extremely challenging, I specifically wanted to shoot the movie in Lunana, inspired by the purity of the lands and the people. I also wanted everyone involved in the production to experience this life changing journey, so that the authenticity of experience could translate on to the film.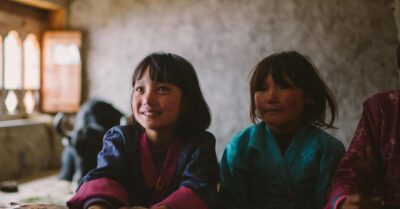 "The major themes of the story are 'the search for happiness and a sense of belonging', and these are universal themes that everyone can relate to irrespective of one's culture and background. However I wanted to present those themes through a medium like Lunana, a world and a people that are so different from not only the rest of the world, but from also Bhutan itself. I wanted to show that even if in such a unique world, the hopes and dreams that connect humanity are the same."