Winner of the Grand Prix and François Chalais Award and a nominee for the Palme d'Or at the last Cannes Film Festival, Iranian filmmaker Asghar Farhadi's new film A Hero follows Rahim, on a two-day leave from debtor's prison. While out, he tries to convince his creditor to withdraw his complaint. But things don't go as planned. We open the film Friday at the Royal, Playhouse and Town Center and at our Claremont, Glendale and Newhall theaters on January 21.
"In Mr. Farhadi's hands it's a deliciously ironic, exquisitely complex and mysteriously stirring tale of a man, his son and family, and the staining of multiple reputations by what seems, at the outset, to be a fairly minor lie." ~ Joe Morgenstern Wall St. Journal
"A superb morality play that immerses us deeply in a society's values and rituals and keeps us guessing right to its powerful final shot." ~ Dave Calhoun, Time Out
"As it takes more and more twists, the story veers on the edge of Shakespearean tragicomedy, with darkly funny results. But the dominant tone is dramatic, and occasionally tense and painful, as we watch our hero make dubious choices." ~ Anna Smith, Deadline Hollywood Daily
Interview with Asghar Farhadi:
Q: How did the idea for A Hero come about?
A: I had been reading stories like this in the press for some time. Those of ordinary individuals, who briefly made newspaper headlines because of an altruistic act. These stories often had common peculiarities. A Hero was not inspired by a specific news item, but while writing it, I had these stories in mind that I read in the press.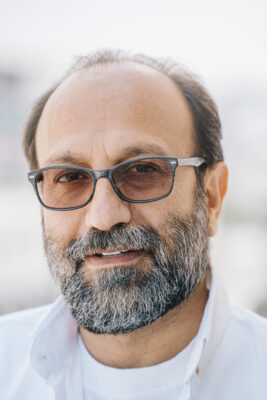 Q: Why locate this story in Shiraz?
A: The answer to this question is given by the film's theme. There are many historical remains in Shiraz, important and glorious traces of the Iranian identity. The main reason for choosing this city is the specificity of the plot and the characters. But the secondary reason was my wish to distance myself from the tumult of Tehran.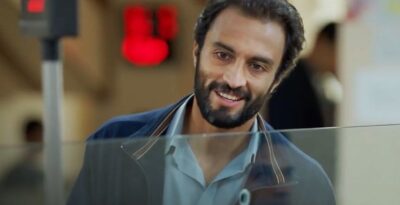 Q: How did the writing process go?
A: At the beginning, I had a vague idea from these true stories. Over the years, the idea grew. I always work the same way. The spark can come from an image, a feeling, a succinct plot which will develop thereafter. Sometimes all of this can stay in a corner of my mind, without my suspecting that it will one day lead to a screenplay. Time is an important ally. Some of these seeds disappear on their own, others persist, grow and stay in you in a state of unfinished process, waiting for you to dedicate yourself to them. It is at this stage, through scattered notes, that an idea begins to emerge. Then comes the research and the first sketches which themselves dictate the path to take. Almost all of my stories have developed in my mind in this progressive way. I do not remember ever having been able to conceive of a complete story with a beginning, a middle and an end from the outset.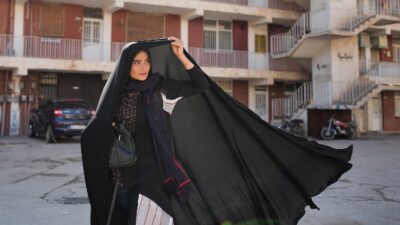 Q: Do you know the full biography of your characters?
A: The scattered notes I mentioned are largely part of the exploration of the characters' past. This step, which always takes a long time, mostly concerns the main characters. For months, I note all the ideas related to the story I am developing on colored notecards. I choose one color for the ideas I am sure I will somehow incorporate into the script, another for those of which I am less sure. Many of these cards will not be used directly in the writing phase. They do not provide clear information for the script, however they help me to better understand my characters. During this preparatory phase, many aspects of the characters' backgrounds are developed and leave more or less visible traces in the film.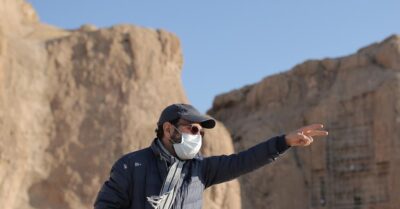 Q: There is a great ambiguity in the character of Rahim. For example, the smile that hardly ever leaves him.
A: It seems to me that the realistic approach of the film required this complexity in the characters. As in real life, people are made of multiple dimensions, and in each situation, one dimension takes over and becomes more visible. One could say that these characters are "gray" – they are not stereotypical or one-dimensional. Like any real person in everyday life, they are made of contrasts, antagonistic tendencies or conflict at the time of their decision-making. Rahim's smile is part of a set of traits that appeared gradually over months of rehearsals; while seeking to define the nature of the actor who embodied it, the role was inscribed in everyday life so as to give Rahim this quality of a "gray" character.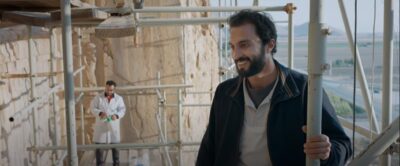 Q: What is your method for your group scenes to be so natural, especially the family scenes?
A: This results mainly from the writing. It is an unconscious process. When one takes special care to make every detail of the scene plausible and authentic, the whole team, especially the actors, want to bring the script to life. With the characters' behaviors and their dialogues being realistic and not built on clichés, the actors in their interpretation strive not to fall into the trap of artifice. There is certainly a risk that the search for naturalness itself constitutes an artifice. The line is fine and subtle and you have to be very vigilant not to cross it. Daily life can be repetitive and boring. As a director, one has to take care that the search for a realistic impression of the scene, almost like a documentary, does not induce the slow and uneventful pace of real life.
Q: Siavash lives with his uncle and aunt, and Farkhondeh stays with her brother. There is real solidarity in these extended families, which sometimes becomes a burden. Is this something very common in Iran?
A: Like in many other countries, I guess this is less observed in the capital or in large cities. But elsewhere, the pace of life is less hectic, families have lost less of their identity, their traditional ways of life and therefore these extended families are more frequent. Affective and family relationships are more developed, so if a family member is in trouble, everyone feels concerned. I grew up in this type of socio-cultural environment. Twenty years ago, the sentence "This is not my problem" did not exist in the Iranian language. However, this sentence has now been imported and characterizes a new relational mode in our society.
Q: Bahram's character, the man to whom Rahim owes money, is also very ambiguous…
A: Classically, because of the obstacles he creates for the main character, he should have been unsympathetic and the villain in the movie. But as I mentioned before, due to the treatment of the characters, he has also his own reasons for acting the way he does. When he finally expresses them, they seem to us quite justified and his behavior understandable. It is perhaps this aspect, which goes against the stereotypical figure of the villain that allows us to feel closer to him.
Q: As in A Separation, the eyes of the children are important.
A: Once more, in this movie too, the children are the witnesses. They observe adults' difficulties and their conflicts. They are unable to grasp the complexity of these difficulties. This is why, as in the previous movies, the children are dazed witnesses of the events. Their perception of the crisis experienced by the adults is purely emotional. Yet in this movie Nazanin, Bahram's daughter, who is older than the other children, commits an act that creates an even more complex situation.
Q: Most of the characters communicate through social media. Is this a new and powerful phenomenon in Iran?
A: Like everywhere in the world, social networks in Iran occupy an important place in the lives of individuals. This phenomenon is quite recent, but its impact is such that it has become difficult to remember what life was like before its appearance. My personal experience makes me think that the omnipresence of social networks in everyday life is even more obvious in Iranian society than elsewhere. This can be explained by the country's current socio-political situation.
Q: At the end of each of your films, the viewer does not have all the answers to the questions raised by the plot. Are you a filmmaker of the undecidable?
A: As I already said, this specific characteristic common to the films I have made is not intentional. This ambiguity, even this part of mystery, sometimes sets in during the writing and I have to say that I like it. This aspect makes the relationship between the film and the viewer more lasting beyond the screening. It gives the viewer the opportunity to think more about the film and to dig further into what you call the undecidable. I always take great pleasure in seeing Rashōmon again, precisely because of this mysterious dimension. To combine this ambiguity with an everyday story was an interesting challenge.
Q: Do you know this famous quote from Jean Renoir: "In this world, the truly terrible thing is that everybody has their reasons." It seems to fit most of the characters of A Hero…
A: I totally agree. Everyone has their reasons for acting the way they do, even if they are not necessarily aware of these reasons. If asked to list them, they would be unable to do so. Sometimes they are not clear or easy to summarize. They are a mass of contradictions. In reality people can take years to find within themselves the reasons for their actions, deeply buried within their past. Furthermore, I must specify that for me, this sentence does not mean that all actions are justified. It is not a question of legitimacy, but understanding. Understanding does not mean to legitimize. By taking note of the reasons that prompted an individual to act, we can understand it, without necessarily agreeing with it.