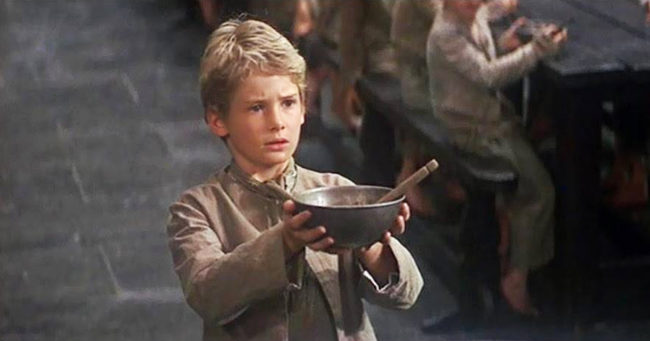 Laemmle Theatres and the Anniversary Classics Series present a 50th anniversary screening of the Oscar-winning Best Picture of 1968, OLIVER!, the much-loved film version of Lionel Bart's hit stage musical.
The movie was nominated for 11 Academy Awards and won six, also including Best Director Carol Reed and a special award for choreographer Onna White. Reed, the acclaimed British director of such classic films as The Third Man and The Fallen Idol, had been working since the 1930s and finally received the Academy's top honor for this late work.
Charles Dickens' iconic 19th century novel, Oliver Twist, the heart-rending tale of an orphan who falls in with a band of thieves in London, has been filmed many times over the years; the first version was done in the silent era, and David Lean directed a brilliant rendition in 1948, with Alec Guinness as Fagin.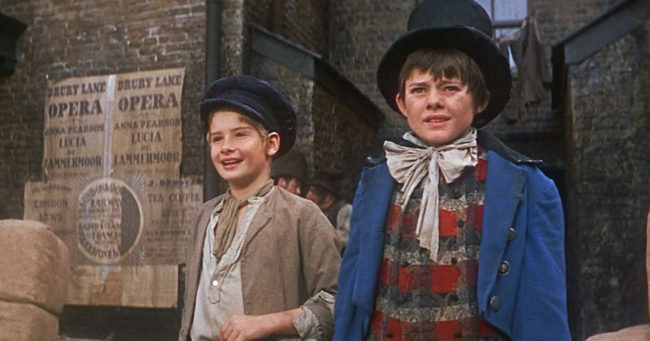 In 1960 Lionel Bart wrote the book, music, and lyrics for a musical theater version of the novel which scored an enormous success in London and later in New York. Ron Moody, who had played the part of Fagin in London, reprised his role for the film version, and the cast also included Shani Wallis as Nancy, Jack Wild as the Artful Dodger, Oliver Reed (the director's nephew) as the villainous Bill Sikes, Oscar-winner Hugh Griffith as the Magistrate, and charming newcomer Mark Lester as Oliver.
The 1960s was a great decade for movie musicals, with three earlier films—West Side Story, My Fair Lady, and The Sound of Music—scoring Best Picture wins. OLIVER!, however, turned out to be the last musical film to win the Academy's top award until Chicago took the prize 34 years later. Reed's film earned outstanding reviews from most critics. Roger Ebert declared, "Sir Carol Reed's Oliver! is a treasure of a movie."
Pauline Kael also admired Reed's achievement: "Oliver! has been made by people who know how; it's a civilized motion picture, not only emotionally satisfying but so satisfyingly crafted that we can sit back and enjoy what is going on…there's something restorative about a movie that is made for a mass audience and that respects that audience."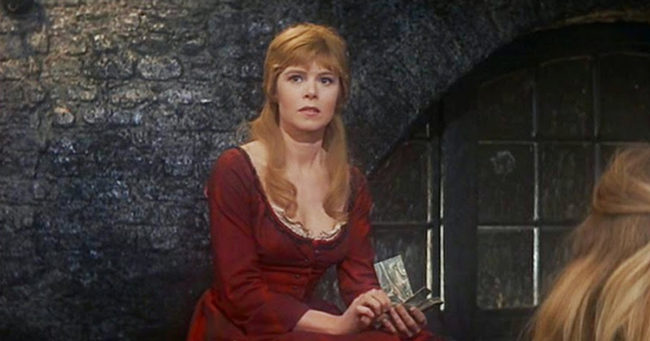 Kael also had high praise for the performers. "As Nancy," Kael wrote, "Shani Wallis is an unexpected pleasure—hearty (as Dickens described her), with a tough vitality that brings poignancy to the role." Wallis got to perform some of Bart's best songs, including the rousing "It's A Fine Life" and the romantic ballad, "As Long As He Needs Me." Wallis has had an extensive career performing in musical theater and in nightclubs, and she also has many credits in British and American television.
Our 50th anniversary screening OLIVER! (1968) plus Q&A with actress Shani Wallis is Sunday, July 15, at 3pm at the Ahrya Fine Arts Theatre in Beverly Hills. Click here for tickets.