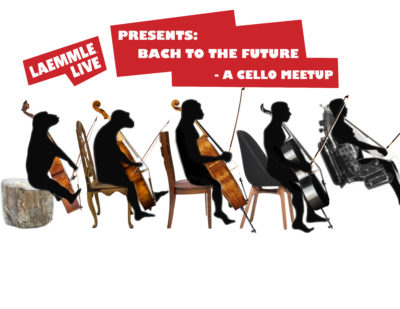 Laemmle Live proudly presents BACH TO THE FUTURE – A CELLO MEETUP,  Sunday October 1 at the Monica Film Center.  Internationally acclaimed cellist and dedicated pedagogue Antonio Lysy invites intermediate and advanced cellists to participate in a unique cello ensemble opportunity. Antonio will lead a cello ensemble in exploring music that spans the ages, from Palestrina, Bach and Dvorak to Bartok, Elvis and more.
Cello students,  please RSVP to laemmlecellomeetup@gmail.com by September 21 if you would like to perform and include the following information: name, years of study, and music part you wish to play. Families, friends and cello fans, please RSVP to the same address. Please check in with your teacher if you need direction. Music can be found here.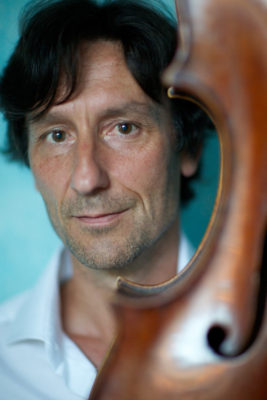 Antonio Lysy, artist of international stature and dedicated pedagogue, has performed as a soloist in major concert halls worldwide. He has collaborated with distinguished conductors including Yuri Temirkanov, Charles Dutoit, Sir Yehudi Menuhin, Sandor Vegh, and Kees Bakels, and continues to perform regularly both as a solo, and chamber music artist. Lysy has recorded extensively for CBC Radio, BBC Radio, Classic FM, and other radio networks. Lysy enjoys exploring the versatility of the cello's voice, from Baroque to electric, and is committed to projects which enrich his diverse interests in music. Based on his Latin Grammy award-winning CD, the touring multimedia show, "Te Amo, Argentina", has met with widespread acclaim. In the summer of 2003, Lysy accepted the position of Professor of Cello at University of California, Los Angeles. Prior to moving to the United States, he held a professorship at McGill University in Montréal.
Ever since I was 12 years old and in the early days of my musical studies at the Yehudi Menuhin School in England, I have been fascinated with the process and notion of teaching. The idea of passing on a legacy through performance practice, and being part of an aural tradition entrusted to me by masters of the instrument is somewhat magical. It is the creation and preservation of history. I am fortunate to have had great opportunities in my life. While the idea of "giving back" has become cliché, I cannot think of a better term to explain my motivation to help those who have the talent, personality, work ethic, and determination to succeed. I am indebted to all my past teachers who took the trouble to share their experience, knowledge, philosophy, and passion with me, and inspired me by their dedication to musical ideals. Their example and belief in me as a young cellist stimulated the development of my own teaching philosophy. Many teachers were pivotal in my artistic development. Those I was fortunate to spend the most time with are the following: Guido Mascellini and Myra Chahin (in my early years), Alberto Lysy (my father), Maurice Gendron, William Pleeth, Radu Aldulescu, Yehudi Menuhin, and Ralph Kirshbaum.
– Antonio Lysy
EVENT DETAILS
Sunday, October 1, 2017
11:00 AM
Monica Film Center
This is a Free Event
RSVP – laemmlecellomeetup@gmail.com