We are having so much fun with our American repertory film series Anniversary Classics, which we began with film critic Stephen Farber two years ago, that we are pleased to announce a companion series: Anniversary Classics Abroad. We will be screening great foreign films on the third Wednesday of every month at three venues simultaneously: the Royal in West L.A., the Town Center in Encino, and the Playhouse 7 in Pasadena. We are launching the Abroad program with 30th anniversary screenings of Bille August's award-winning Danish film, Pelle the Conqueror (1987) at 7 PM on March 15. The film won the Academy Award for Best Foreign Language Film of 1988 and also won the Palme d'Or in Cannes that same year. Master Swedish actor Max von Sydow received his first Oscar nomination for his performance in the film.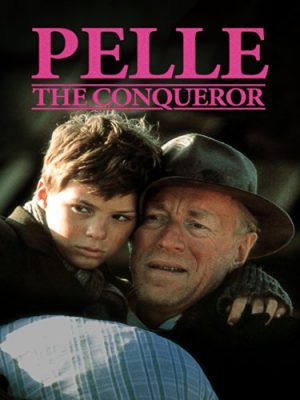 The beautifully crafted film is adapted from a popular Danish novel by Martin Andersen Nexo, published in 1908. It tells the story of a widower and his young son who journey from Sweden to Denmark in the 1850s in search of work. There they encounter prejudice and harsh working conditions; the story clearly takes on renewed urgency in light of rising anti-immigrant bias in Europe as well as the United States. August cast newcomer Pelle Hvenegaard in the title role.
In Newsweek, David Ansen wrote, "We are engrossed by the serene confidence of the storytelling, by August's painterly eye, by von Sydow's and Hvenegaard's touching performances." TIME Magazine's Richard Schickel wrote, "Bille August's gifts for austere, striking imagery and for the short, perfectly shaped scene impart to this film an epic richness, range and energy." The film helped to catapult August to the front ranks of international directors. He went on to make several films in the U.S. as well as Europe, and Ingmar Bergman chose August to direct his autobiographical screenplay, The Best Intentions.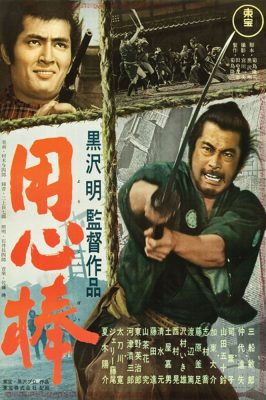 "The von Sydow performance is in a category by itself. It is another highlight in an already extraordinary career, and quite unlike anything that American audiences have seen him do to date." – Vincent Canby, New York Times
"In Bille August's Pelle the Conqueror, Max von Sydow is so astoundingly evocative that he makes your bones ache." – Hal Hinson, Washington Post
The subsequent films in our Anniversary Classics Abroad series are: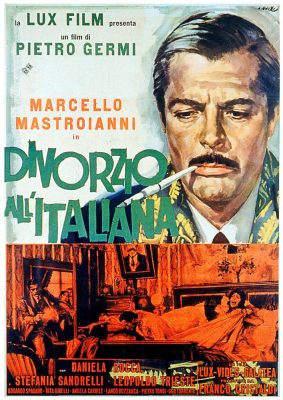 Wednesday, April 19: Yojimbo (1962). Akira Kurosawa's energetic, tongue-in-cheek samurai Western had an enormous influence on filmmakers all over the world. Toshiro Mifune stars as the amoral swordsman who strides into town and manipulates the opposing factions in a turf war.
Wednesday, May 17: Divorce Italian Style (1962). This Oscar-winning film from director Pietro Germi is a ferocious black comic dissection of Sicilian mores. The picture helped to cement Marcello Mastroianni's position as a rising international superstar.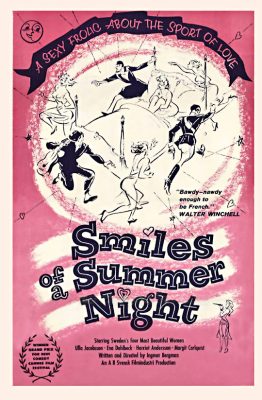 Wednesday, June 21: Smiles of a Summer Night (1957). To coincide with the summer solstice, we present Ingmar Bergman's elegant romantic comedy set on a Swedish estate on the longest night of the year. Eva Dahlbeck, Harriet Andersson, and Gunnar Bjornstrand star in the film that Pauline Kael called an "exquisite carnal comedy." The film later inspired Stephen Sondheim's musical, A Little Night Music.
Again, we will show all Anniversary Classics Abroad films on the third Wednesday of each month at three venues, the Royal, Playhouse, and Town Center, at 7 PM. Come experience these classics of world cinema as they were intended to be experienced, on a big screen in a dark auditorium full of fellow cinephiles.