Art in the Arthouse welcomes SACRED LANDSCAPES, an exhibit by artist HUNG VIET NGUYEN, on display at the Monica Film Center from Dec 2016 – Feb 2017.
Curated by Tish Laemmle, Sacred Landscapes showcases a large selection of Nguyen's majestic paintings, primarily landscapes and captivating abstract works. The work transports you into the mind of the artist who has an enigmatic connection to nature. Painting from memory, Nguyen renders an impressive amount detail in stunning and unexpected compositions that seem to suspend reality. Viewing his work has a spiritual quality that can only be experienced in person.
Hung Viet Nguyen was born in Vietnam in 1957 and studied biology at the Science University in Saigon. After relocating to the U.S. in 1982, Nguyen transitioned careers, finding work as an illustrator, graphic artist and designer.
He developed his artistic skills in an independent fashion, carefully studying a variety of traditional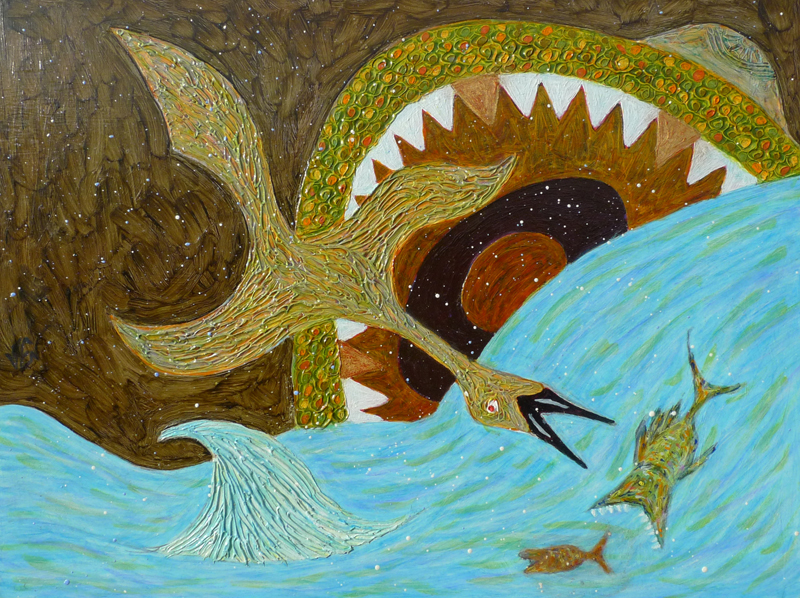 Eastern and Western forms, media and techniques. Nguyen's complex, labor intensive investigations of oil paint reveal a
mastery of texture. While portions of Nguyen's work suggest the influence of traditional art forms such as woodblock prints, Oriental scroll paintings, ceramic art, mosaic, and stained glass, his ultimate expression as an artist asserts a more contemporary sensibility.
Having been deeply affected by Nguyen's work – "it speaks to the soul" – Art in the Arthouse curator Tish Laemmle was inspired to bring Sacred Landscapes to life at the Monica Film Center for the enrichment of the movie-going public.
Nguyen's paintings have been exhibited at galleries, cultural art centers, and museums, juried by museums including LACMA and the MOCA. Honors include the Juror's Choice Awards, 2013, and the San Diego Art Institute Biennial International Award Exhibition, 2015.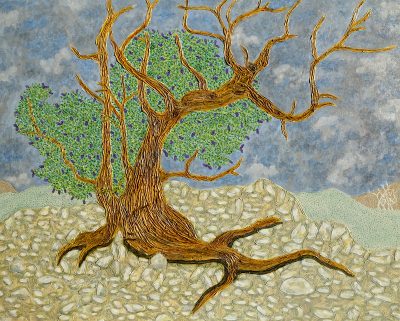 Critic's Reviews of Nguyen: