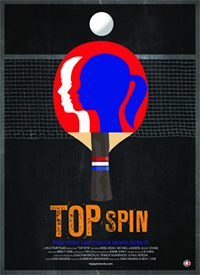 An inside look at the offbeat sport of ping pong, the new documentary TOP SPIN turns one of America's favorite pastimes on its head and reveals a coming-of-age story where success and failure come down to mere millimeters.
Laemmle Theatres and First Run Features are planning special events for our TOP SPIN screenings, including:
– Raffle to Win an Olympic Quality Ping Pong Table!
– Live Ping Pong Exhibitions by Elite Players
– Lots of Q&A's
Click here to buy tickets to see TOP SPIN!
 
RAFFLE
Everyone who attends ANY screening of TOP SPIN at Laemmle will be given a FREE RAFFLE TICKET to win a top-of-the-line JOOLA Ping Pong Table! This is a  tournament-tested refurbished Olympic-quality table that has been used by the pros.  JOOLA lists this item at approx. $1400.  We will have a sample table at the Playhouse from August 19 to 23.
Grand prize:
JOOLA 3000SC Table Tennis Table, the Official Table of USATT. The JOOLA 3000SC is an ITTF approved high quality centerfold table. It has four heavy-duty durable wheels serving the undercarriage, which is made of powder-coated metal and contains a 50 mm metal frame under its Olympic-quality 22 mm fast playing surface. The 3000SC also boasts adjustable, solid rubber levelers underneath each corner leg and includes a professional quality WM net.
JOOLA will ship the table directly to the winner anywhere in the continental United States.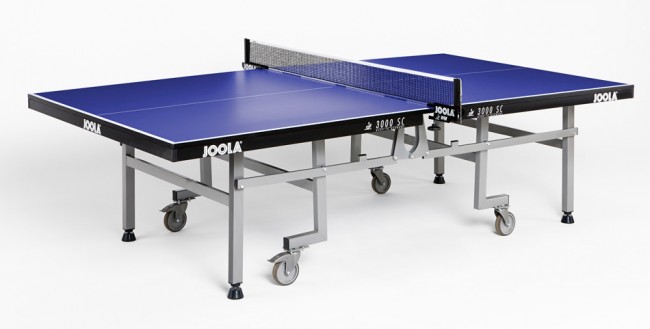 Runner up prizes:
Joola Hit Set Table Tennis Set: Four JOOLA Hit rackets with eight balls.
Joola Falcon Set: High end recreational racket with a protective racket case.
For official Raffle Rules, click here.
 
PING PONG EXHIBITONS
Elite ping-pong players will be at the Playhouse 7 for Q&A's and LIVE PING PONG EXHIBITIONS at select Top Spin screenings:
Fri. 8/21: 6:30pm – 7:00pm and 9:15pm to 9:30PM* (at the Paseo next to the box office)
Sat. 8/22: 6:30pm – 7:00pm and 9:15pm to 9:30PM* (at the Paseo next to the box office)
Sun. 8/23 – 6:30pm – 7:00pm and 9:15pm to 9:30PM* (location TBD)
* Before and after the 7:30pm screening of Top Spin
Players include 2012 Teenage Olympian ERICA WU and U.S. National Team member, GRANT LI, as well as professionals KIM GILBERT and ADAM BOBROW.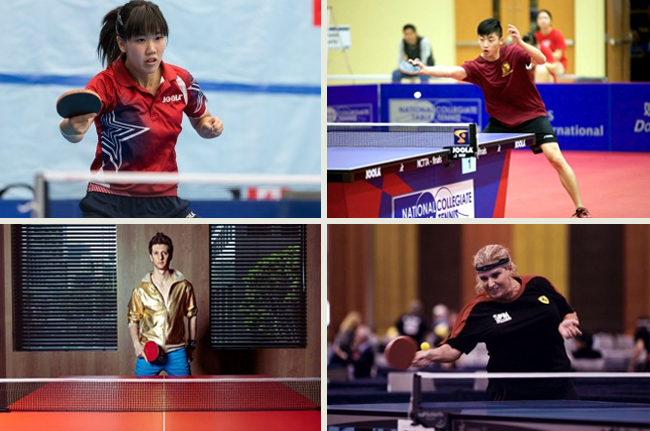 Q&A'S
Playhouse 7 Q&A's: 
Wed 8/19: Filmmakers Mina T. Son & Sara Newens + Teenage Olympian Erica Wu in Person
Fri 8/21: Filmmakers Mina T. Son & Sara Newens + Teenage Olympian Erica Wu in Person
Sat 8/22: Filmmaker Mina T. Son & Teenage Olympian Erica Wu in Person
Sun 8/23: Filmmaker Mina T. Son & Teenage Olympian Erica Wu in Person
Weekday Q&A's: 
Mon 8/24 (NOHO 7) : Filmmaker Mina T. Son in Person
Tues 8/25 (ROYAL): Filmmaker Mina T. Son in Person
Wed 8/26 (CLAREMONT 5): Filmmaker Mina T. Son in Person