Jane Campion's
The Power of the Dog
, her eighth feature and first since 2009's 
Bright Star
, is "a complex and probing adaptation of the late Thomas Savage's superb 1967 novel about two very different Montana rancher brothers caught in a twisted emotional bind." (Todd McCarthy, 
Deadline Hollywood Daily
) "It pains me to say it," Greg Laemmle said this week, "but Netflix may have produced the best film of the year. Certainly one of the best I've seen so far. It is a film that 
needs
 to be seen on the big screen." Critics agree.
"Jane Campion makes a thrilling return with
The Power of the Dog
, a work as boldly idiosyncratic, unpredictable and alive with psychological complexity as anything in the revered director's output." ~ David Rooney,
Hollywood Reporter
"It's an epic about the way the male id can crush everyone it touches, anchored by a brilliant masquerade of a performance by Cumberbatch, his best yet." ~ Esther Zuckerman,
Thrillist
"
The Power of the Dog
sticks its teeth into you so fast and furtively that you may not feel the sting on your skin until after the credits roll, but the delayed bite of the film's ending doesn't stop it from leaving behind a well-earned scar." ~ David Ehrlich,
Indiewire
"The film's secrets are revealed while new ones bloom into being." ~ Richard Lawson,
Vanity Fair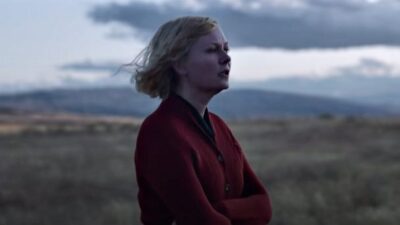 "Campion understands the genre she's working in, setting the roiling emotions of her characters against the striking landscapes; Cumberbatch's performance is as immense as the peaks and valleys around him." ~ David Sims,
The Atlantic
"
The Power of the Dog
divulges its secrets in deliberate, measured fashion, growing richer with each new reveal." ~ Katie Rife,
AV Club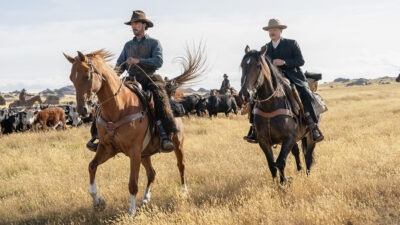 "A beautifully crafted movie with some individual scenes that are some of the tensest I've experienced in some time." ~ Glenn Kenny,
RogerEbert.com
"Through it all, Campion remains in masterful control of the film's obscurely menacing mood, and of every aspect of its craft." ~ Dana Stevens,
Slate
"A film that initially seems too schematic gains in complexity as the characters add dimension and Campion uncorks one gripping set piece after another." ~ Scott Tobias,
The Reveal