Joseph Losey's MR. KLEIN (1976), a long-unseen masterwork from the director of The Servant and Accident and writer Franco Solinas (The Battle of Algiers), starring Alain Delon, with a special appearance by Jeanne Moreau, opens Friday, October 11 at Laemmle's Playhouse/Pasadena, Royal/West L.A. and Town Center/Encino.
MR. KLEIN was blacklisted American director Losey's first film in French, with a screenplay by Solinas and assistant director Fernando Morandi, and an uncredited Costa-Gavras (Z), who was originally to direct. In a full-length article in a recent issue of the New Yorker, critic Anthony Lane calls Rialto Picture's reissue of MR. KLEIN "an event" and adds that "all good films come to those who wait." Lane compares MR. KLEIN to another film about the Occupation, Jean-Pierre Melville's Army of Shadows, which Rialto released in the U.S. for the first time in 2006.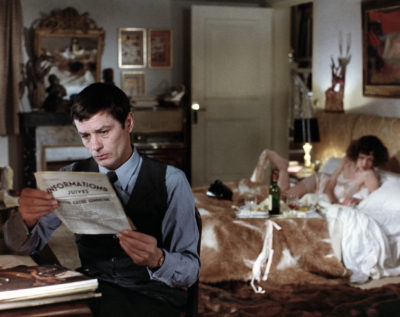 An indictment of French complicity on the eve of the infamous Vélodrome d'Hiver roundup, with Claude Levy (one of the chief interviewees in Marcel Ophüls' The Sorrow and the Pity) as historical consultant, MR. KLEIN was received coldly by French audiences, who objected to its depiction of wartime collaboration. Yet it still went on to represent France for the Cannes Film Festival Palme d'Or and would win three Césars (French Oscars) for Best Film, Director, and Production Design by the legendary Alexandre Trauner, whose remarkable credits include everything from Marcel Carné's Children of Paradise and Jules Dassin's Rififi to Orson Welles' Othello and Billy Wilder's The Apartment.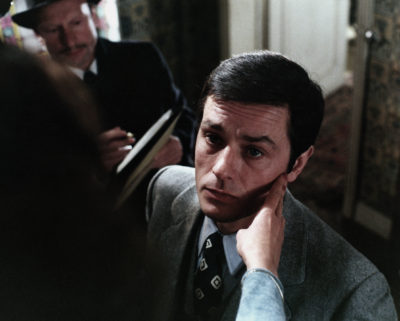 Occupied Paris, 1942. Alain Delon's Catholic Robert Klein seems to be sitting pretty, with attractive mistress Juliet Berto (Rivette's Céline and Julie Go Boating), and an apartment crammed full of expensive paintings, sculpture, tapestries — and mirrors — most of which he's bought at fire sale prices from Jews eager to emigrate/flee. But then he finds a Jewish newspaper delivered to his doorstep, and the protests and desperate search for his Aryan heritage begins, so desperate that his attempts to establish his identity start to come second to a frenzied search for his doppelgänger, a search that comes to an unforeseen, but perhaps inevitable end.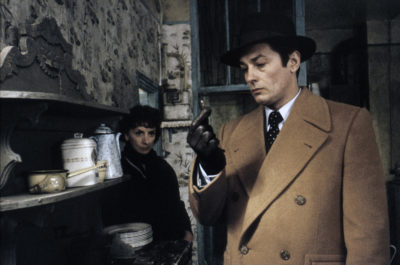 "For hunters of rarities and students of wartime oppression, the emergence of MR. KLEIN will be an event to match that of another fierce appraisal of Occupied France, Jean-Pierre Melville's Army of Shadows, which finally arrived on American screens in 2006, thirty-seven years after it was made. All good films come to those who wait."
— Anthony Lane, The New Yorker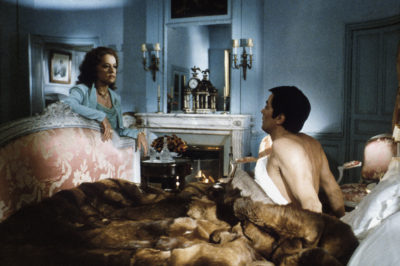 "MR. KLEIN remains as strong and thought-provoking a film as it was over 40 years ago." — Mitchell Abidor, Jewish Currents
"Long unseen and worth revisiting…a historical reconstruction with a modernist tone, evoking both Kafka and Borges." — J. Hoberman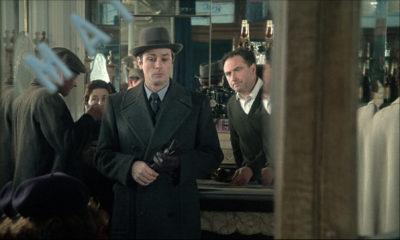 "Played off Losey's acquired paranoia from the McCarthy days…it has insidious things to say about the bonhomie of collaboration…Delon's KLEIN, numb but deeply intelligent, cut off from society by some masquerade but then through the discovery of alienation itself, is extraordinary…It is a film of frozen, listless faces, the perfect currency of occupation." — David Thomson