Laemmle Theatres and the Anniversary Classics Series present a rediscovery of a juicy melodrama from 1959: THE YOUNG PHILADELPHIANS, which boasted a vibrant cast headed by Paul Newman and our special guest, Barbara Rush. As Leonard Maltin wrote in his review, "Newman and Rush have memorable roles as poor lawyer who schemes to the top and society girl he hopes to win."
Newman was rising to major stardom at the time he made this film. He was coming off acclaimed performances in Somebody Up There Likes Me and The Long Hot Summer and had just earned his first Oscar nomination for Cat on a Hot Tin Roof. As the Motion Picture Herald observed in its review of The Young Philadelphians, "Newman demonstrates once again that he stands in the forefront of the crop of young players who have come to the screen in recent years."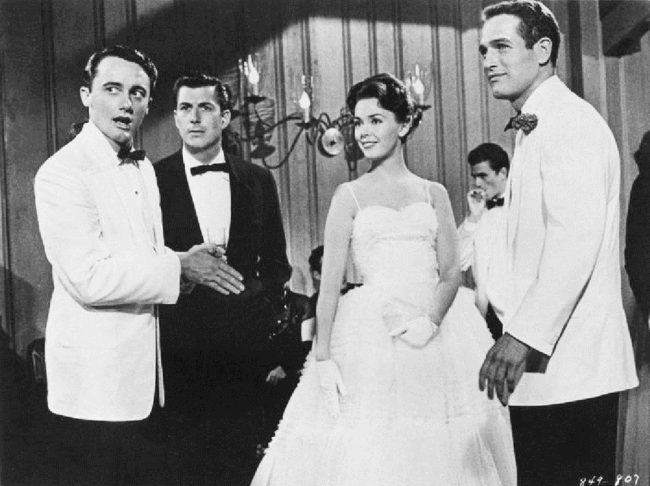 The film was adapted by James Gunn from the best-selling novel by Richard Powell that many compared to the enormously successful Peyton Place in exposing the sexual shenanigans and professional rivalries among a tight-knit community surrounding Philadelphia's Main Line. Newman plays an ambitious young man with a shady past who is determined to rise to the top ranks of society. He becomes a lawyer who learns how to inveigle a number of wealthy clients but rediscovers his principles when he defends an old friend on a murder charge.
Robert Vaughn, in a breakthrough performance of his own, plays the murder suspect, and he earned an Oscar nomination for his compelling performance in the film. But the entire cast was strong. As Film Daily observed, "The story is given life and fire through an imposing array of performances." Rush plays Newman's love interest, though he also has a dalliance with a married socialite played by Alexis Smith. The supporting cast includes established actors Billie Burke, Otto Kruger, and John Williams, along with newer faces Brian Keith, Diane Brewster, and Adam West (later to play TV's Batman) in his film debut.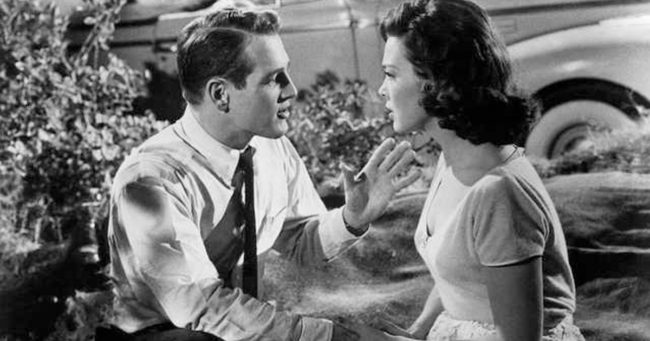 Vincent Sherman (All Through the Night, Old Acquaintance, Mr. Skeffington, The Damned Don't Cry) directed, and The Hollywood Reporter declared, "The direction by Vincent Sherman is the best in his long and able career." The film received two additional Oscar nominations, for black-and-white cinematography by veteran Harry Stradling and black-and-white costume design by Howard Shoup.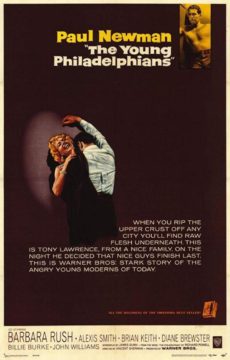 Barbara Rush also co-starred with Newman in Hombre, and her many other film credits include Magnificent Obsession with Rock Hudson and Jane Wyman, Bigger Than Life with James Mason, Strangers When We Meet with Kirk Douglas, Come Blow Your Horn and Robin and the 7 Hoods with Frank Sinatra, along with two early sci-fi classics, When Worlds Collide and It Came From Outer Space. Rush had a co-starring role on the Peyton Place TV series of the 60s, and she later starred in the series Flamingo Road and 7th Heaven. Just in the last year, she was discovered by a whole new audience portraying a wealthy widow in a series of witty commercials for Wilshire Coin.
Our 60th anniversary presentation of THE YOUNG PHILADELPHIANS plus Q&A with Barbara Rush screens on Wednesday, August 7th at 7 PM at the Royal in West LA. Click here for tickets.
Format: DVD