In celebration of Black History Month, Laemmle Theatres and the Anniversary Classics Abroad Series present 60th anniversary screenings of BLACK ORPHEUS on February 20. This retelling of the Orpheus and Eurydice story in Greek mythology is set in twentieth-century Rio de Janeiro during Carnival. Writer-director Marcel Camus' film hit the double jackpot for foreign-language films, winning both the Palme d'Or at Cannes and the Academy Award as the year's best foreign film.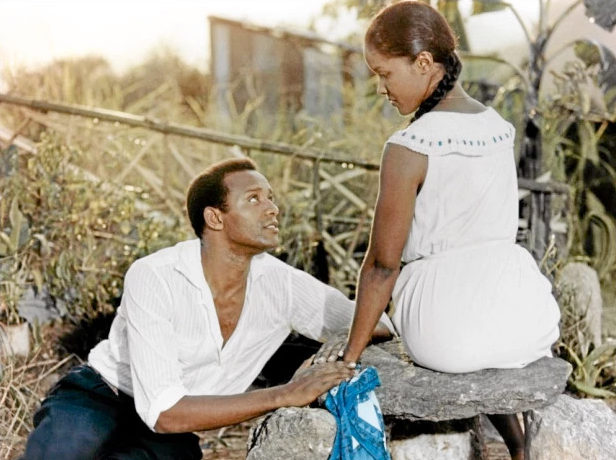 Based on the play "Orfeu da Conceicao" by Vinicius de Moraes with a screenplay by Camus and Jacques Viot, BLACK ORPHEUS takes place in the working class slums (favela) of Rio. Orfeu (Bruno Mello), a streetcar driver by day and musician at night, falls in love with Eurydice (Marpessa Dawn), new to the city, and courts her through the frantic festival. However, a skeleton-costumed character representing Death also pursues her, and the couple's attempt to flee results in romantic tragedy. The two unknown leads—Mello, a Brazilian soccer player, and Dawn, an American dancer— help convey a sense of naturalism, but the film is most noteworthy for its irresistible score, composed by Luiz Bonfa and Antonio Carlos Jobim, which propels the drama with a captivating samba beat. The success of the film and recordings of its main themes helped ignite the bossa nova phenomenon of the 1960s.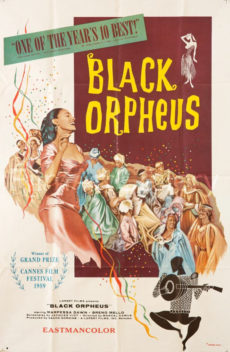 The film was an enormous art-house hit in its day. Frenchman Camus and the two leads remain best known for this movie, as noted by the Village Voice, "the greatest one-hit wonder import we've ever seen." Ann Hornaday of the Washington Post summed up its appeal: "a riotous, rapturous explosion of sound and color. Black Orpheus is less about Orpheus's doomed love for Eurydice than about Camus's love for cinema at its most gestural and kinetic."
No need to take a trip to Rio—come to Carnival via BLACK ORPHEUS at Laemmle's Playhouse, Royal, and Town Center on Wednesday, February 20 at 7:00 PM. Click here for tickets.