We are beginning the fifth year of our Anniversary Classics and Anniversary Classics Abroad series — our first three films back in 2015 were Exodus, Getting Straight and Where's Poppa? — and got 2019 off to a strong start this week with Fellini's Amarcord. Here's what we have planning for the coming months: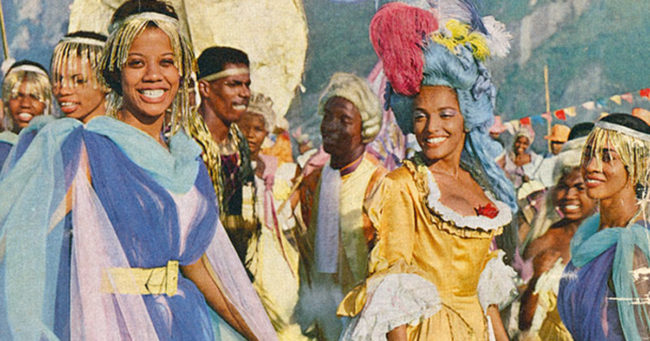 We'll screen Black Orpheus on February 20 at the Playhouse, Royal and Town Center. Winner of both the Best Foreign Language Film Oscar and the Palme d'Or at Canne, Marcel Camus' film brings the ancient Greek myth of Orpheus and Eurydice to the twentieth-century madness of Carnival in Rio de Janeiro. With its eye-popping photography and ravishing, epochal soundtrack, Black Orpheus was an international cultural event, and it kicked off the bossa nova craze that set hi-fis across America spinning.
On February 26 at the Playhouse only we'll screen The Wild Bunch. Sam Peckinpah's controversial revisionist Western takes place in Texas and Mexico in 1913. The titular outlaws, headed by ethical-in-his-fashion Pike (William Holden), stages violent bank robberies in their old, time-honored tradition. After a particularly brutal holdup in the town of San Rafael, the gang — or what's left of it — heads for the hills of Mexico, pursued by a posse led by Thornton (Robert Ryan). Our Pasadena neighbor Vroman's Bookstore will present a Q&A and book signing with THE WILD BUNCH: Sam Peckinpah, a Revolution in Hollywood, and the Making of a Legendary Film author W.K. Stratton in conversation with Stephen Farber after the screening.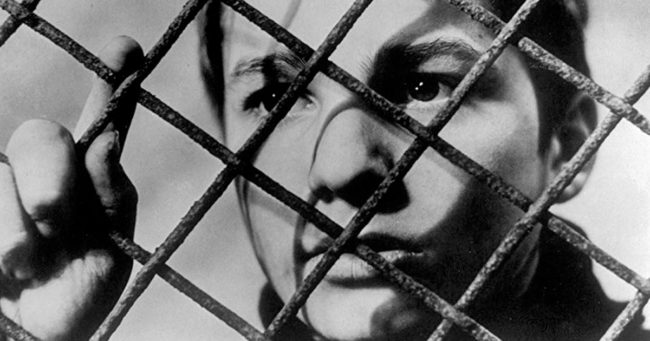 François Truffaut's 1959 The 400 Blows is the kind of film we at Laemmle Theatres cut our teeth on, so to speak, back in a very different time for film exhibition. With Jean-Pierre Léaud playing his stand-in for the film time, Truffaut brilliantly re-creates the trials of his own difficult childhood in the film that marked his emergence as one of Europe's most brilliant auteurs and signaled the beginning of the French New Wave. We're bringing it back for one night, March 20, at the Playhouse, Royal and Town Center.
This year is the 45th anniversary of the U.S. release of the French slapstick masterpiece The Mad Adventures of "Rabbi" Jacob. In this riot of frantic disguises and mistaken identities, Victor Pivert, a blustering, bigoted French factory owner, finds himself taken hostage by Slimane, an Arab rebel leader. The two dress up as rabbis as they try to elude not only assassins from Slimane's country, but also the police, who think Pivert is a murderer. Pivert ends up posing as Rabbi Jacob, a beloved figure who's returned to France for his first visit after 30 years in the United States. We'll show it April 17 at the Playhouse, Royal and Town Center.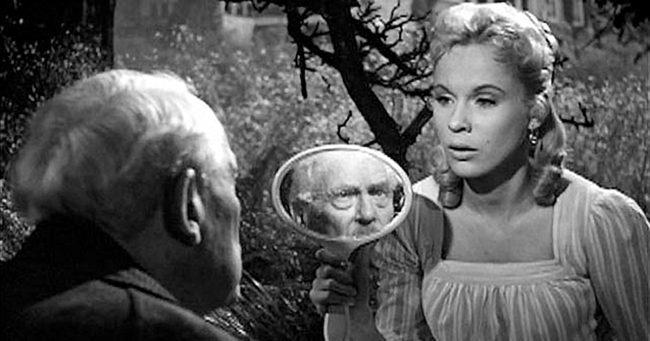 On May 15 we'll screen Wild Strawberries at the Playhouse, Royal and Town Center. Ingmar Bergman's elegiac story of elderly Professor Isak Borg (Victor Sjöström) facing his past is the film that catapulted the Swedish auteur to the forefront of world cinema. Released in 1957, this is the 60th anniversary of its release in the States.
On June 19 we'll enjoy some laughs to celebrate the 40th anniversary of La Cage Aux Folles, the French comedy about a gay couple living in St. Tropez who have their lives turned upside down when the son of one of the men announces his impending marriage. Screening at the Playhouse, Royal and Town Center.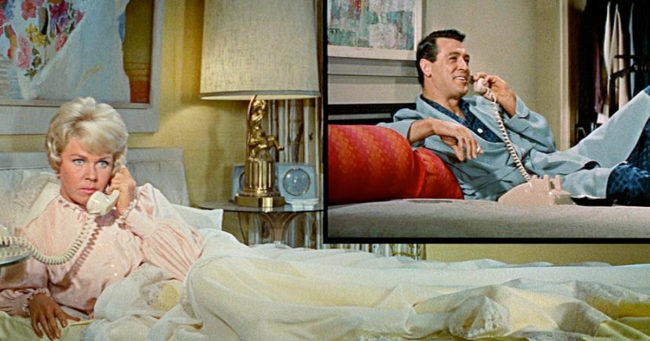 For our regular Anniversary Classics series we typically stick to domestic fare. To mark Valentine's Day we're planning a Twofer Tuesday double feature at the NoHo, Playhouse and Royal of two 1959 romantic comedy classics: Doris Day and Rock Hudson's Pillow Talk and Billy Wilder's Some Like It Hot with Tony Curtis, Jack Lemmon and Marilyn Monroe. With these two films, no chance of ending up with the fuzzy end of the lollipop!