Laemmle Theatres and the Anniversary Classics Series present a musical holiday treat, the 35th anniversary screening of Barbra Streisand's groundbreaking romantic drama, YENTL.
After starring in many acclaimed and popular films, Streisand made her directorial debut with this adaptation of a provocative Isaac Bashevis Singer story, Yentl the Yeshiva Boy. The film was nominated for five Academy Awards and won the Oscar for Original Song Score by Michel Legrand, Alan and Marilyn Bergman. Streisand also became the first woman to win a Golden Globe for directing.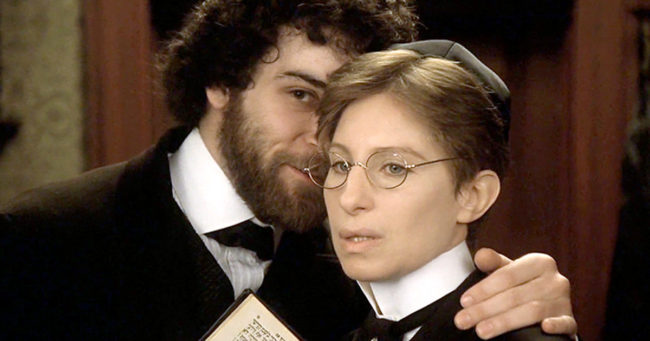 Streisand first thought of making a straight dramatic film of Singer's story — she pursued the rights in the late 1960s, after her successful film debut in Funny Girl — but it took 15 years to realize her dream. After many rejections, her friends Marilyn and Alan Bergman suggested bringing the story to life as a musical film, which enabled Streisand to win over skeptical (and chauvinistic) Hollywood executives by guaranteeing that she would once again sing on screen.
Singer's story tells of a young woman living in a Polish village at the turn of the 20th century. She is determined to get an education, but the strict Orthodox Jewish customs of the time forbid women from entering religious schools. So she disguises herself as a boy and makes a strong impression in her classes. But her personal life gets complicated when a man she loves (Mandy Patinkin) persuades her to marry his own fiancée (Amy Irving), who then begins to develop romantic feelings for her new "husband."
Way ahead of its time in examining complex transgender relationships, the film became a box office hit and earned Oscar nominations for Irving, the inventive production design, and two of the songs written by the Bergmans and Legrand, including a song that would become one of Streisand's signature numbers, "Papa Can You Hear Me?"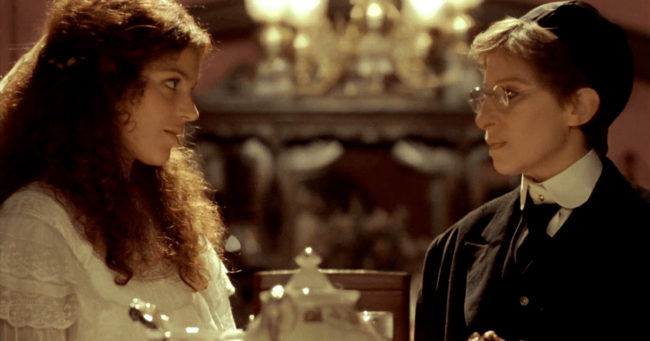 Nehemiah Persoff, Steven Hill, Allan Corduner and Miriam Margolyes co-star. The elegant cinematography is by David Watkin (Out of Africa, Chariots of Fire, Moonstruck). Streisand wrote the screenplay with Jack Rosenthal. She went on to direct other films at a time when female filmmakers were still a rarity.
Pauline Kael wrote of Yentl, "It has a distinctive and surprising spirit. It's funny, delicate, and intense—all at the same time." Newsweek's Jack Kroll called the film "a delight and at times an astonishment."
Alan Bergman, our special guest speaker, co-wrote two Academy Award-winning songs, "The Windmills of Your Mind" from The Thomas Crown Affair and "The Way We Were." He and his wife earned many other nominations, and in 1982, they had the distinction of being the only songwriters ever to write lyrics for three of the five songs nominated for best song, including the theme from the smash hit comedy, Tootsie.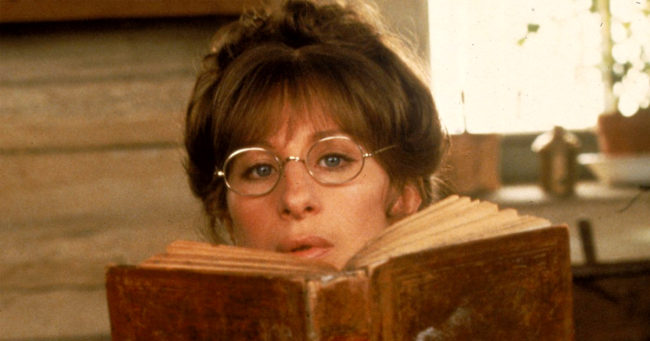 Over the course of their careers, they collaborated with composers Michel Legrand, Marvin Hamlisch, Quincy Jones, Dave Grusin, John Williams, and many others. They have also written for the theater and television, and Alan Bergman still has an active career singing in nightclubs.
YENTL screens at 7:30pm on December 27th at the Ahrya Fine Arts in Beverly Hills. Oscar-winning songwriter Alan Bergman and film critic Stephen Farber in person for a discussion and Q&A. Click here for tickets.