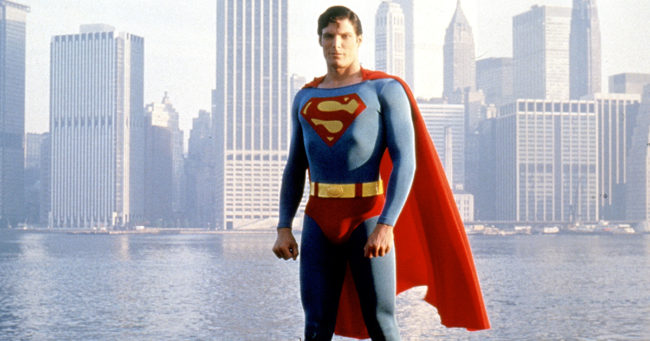 Laemmle Theatres and the Anniversary Classics Series present a 40th anniversary screening of the film that launched the comic book movie craze, the original SUPERMAN, directed by Richard Donner and starring new screen personality Christopher Reeve as the Man of Steel.
Comics had inspired TV series and Saturday afternoon serials, but there had not been a big-budget attempt to capture the spirit of these fan favorites until Donner, working for producers Alexander and Ilya Salkind, gambled a huge budget on a screen version of DC Comics' favorite superhero. The movie's success spawned three sequels and also led to the first big-screen incarnation of another DC hero, Batman, a decade later (in the version directed by Tim Burton).
To write the screenplay, the Salkinds hired a bevy of successful writers—best-selling author Mario Puzo, acclaimed screenwriters Robert Benton, David and Leslie Newman, though the final version was reportedly crafted by Tom Mankiewicz, credited as "creative consultant."
The film takes an epic approach to the tale of Superman, beginning with a prologue on the planet Krypton, then following Clark Kent's childhood and adolescence in Smallville, Kansas, before he takes on his grown-up identity as the "mild-mannered reporter" at The Daily Planet in the city of Metropolis.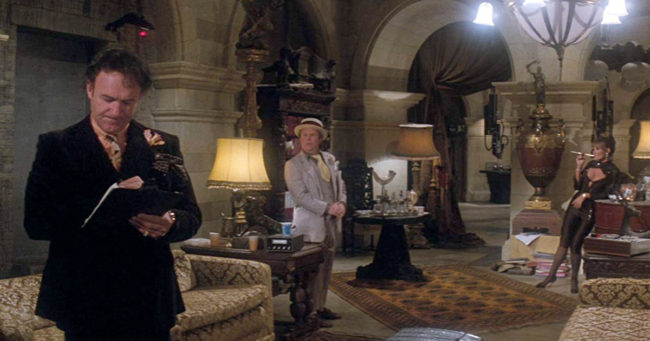 The all-star cast included Oscar winners Marlon Brando as Superman's father, Jor-El, and Gene Hackman as arch-villain Lex Luthor, along with Susannah York, Glenn Ford, Ned Beatty, Valerie Perrine, Jack O'Halloran, Maria Schell, Terence Stamp, Jeff East, Jackie Cooper as Daily Planet editor Perry White, Marc McClure as cub reporter Jimmy Olsen, and Margot Kidder as Superman's love interest, Lois Lane.
After many big-name actors turned down the title role, the filmmakers decided to take a chance on a brand new actor, Christopher Reeve, who had only a couple of TV appearances and one other feature film to his credit. Their gamble paid off and turned the brash, witty young actor into a superstar.
The creators of the original comic book, Jerry Siegel and Joe Shuster, praised the casting. As Shuster said, "Chris Reeve has just the right touch of humor." Oscar-winning cinematographer Geoffrey Unsworth (Becket, Cabaret) had one of his last credits on the movie, and multiple Oscar-winning composer John Williams wrote the stirring score. The movie won a special Academy Award for Best Visual Effects.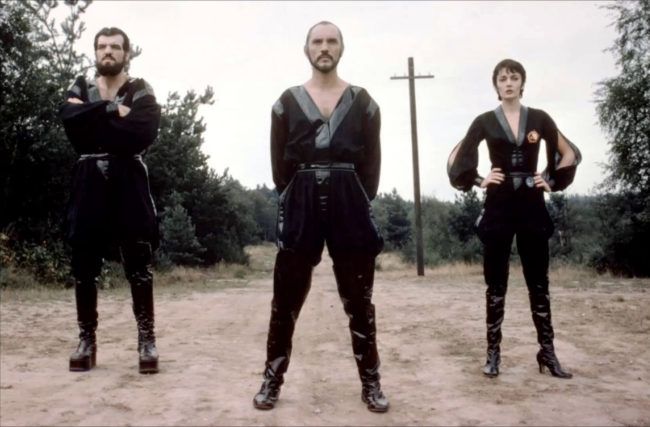 In addition to scoring an enormous box office success, the movie received mainly favorable reviews. Variety called Superman "a wonderful, chuckling, preposterously exciting fantasy." Making an apt comparison, The New York Daily News' Kathleen Carroll, declared, "It is this year's answer to Star Wars, a movie that is pure escape and good, clean, unadulterated fun." Roger Ebert wrote, "Superman is a pure delight… Reeve is perfectly cast in the role."
Several of the supporting cast members will participate in our Q&A after the screening, including Jack O'Halloran (the 1976 King Kong, The Flintstones), Marc McClure (Back to the Future, Apollo 13), and Valerie Perrine (Oscar nominee for Lenny).
SUPERMAN screens Tuesday, October 9 at 7:30pm at the Ahrya Fine Arts in Beverly Hills. Click here for tickets.
Format: 4K DCP