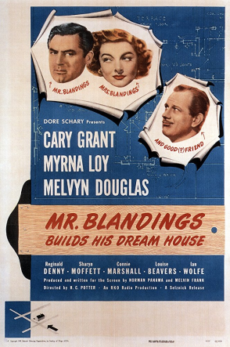 Laemmle Theatres and the Anniversary Classics Series present a tribute to one of most popular stars in Hollywood history, Cary Grant, in two of his most entertaining movies.
The program, part of the Twofer Tuesday series of double bills (two-for-the-price-of one) features a 55th anniversary screening of CHARADE (1963) paired with a 70th anniversary screening of MR. BLANDINGS BUILDS HIS DREAM HOUSE (1948) at three Laemmle locations: the Royal, NoHo 7 and Playhouse 7.
Cary Grant is remembered for his elegance, casualness and charm As writer Tom Wolfe once put it, he is "consummately romantic and consummately genteel." These two movies showcase all the facets of his timeless appeal.
MR. BLANDINGS BUILDS HIS DREAM HOUSE is a genial comedy adapted from a novel by Eric Hodges (screenplay by Melvin Frank and Norman Panama) about a married advertising executive (Grant) with two daughters in post-WWII Manhattan who decides to leave the crowded city for the country life.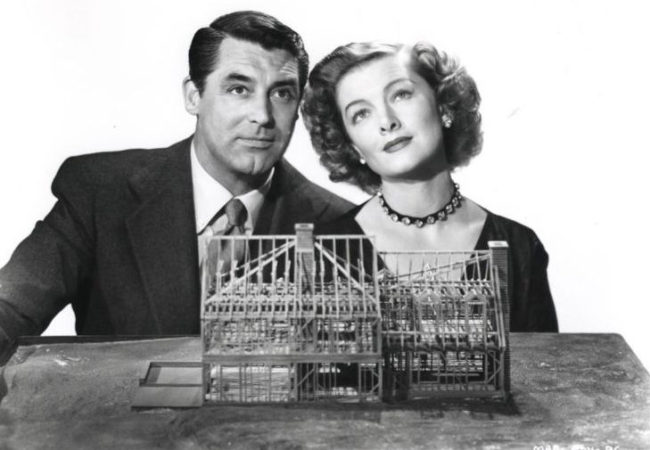 Myrna Loy, one of the popular female stars of Hollywood's Golden Age, plays his disarming wife and, according to Leonard Maltin, "no one ever described room colors better than Loy!" Melvyn Douglas plays a "friend of the family" who causes comic complications for Grant.
Directed by H.C. Potter ('The Farmer's Daughter') with black-and-white cinematography by the great James Wong Howe, the film was the inspiration for the Tom Hanks's 1986 comedy 'The Money Pit.'
CHARADE is a tongue-in-cheek thriller set in Paris with Audrey Hepburn as a recent widow being pursued by villainous thugs for a cache of stolen money involving her murdered husband.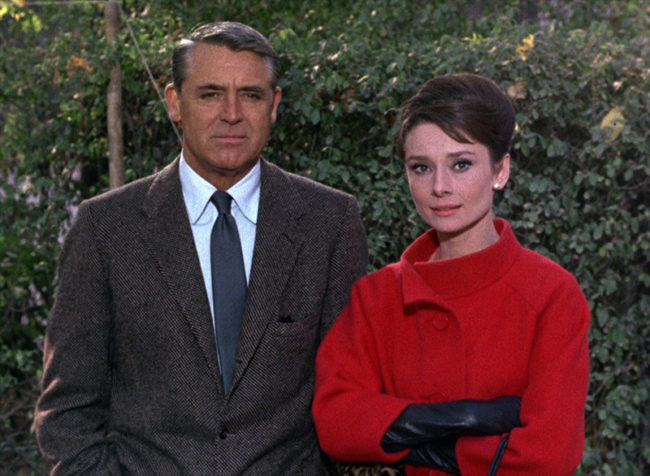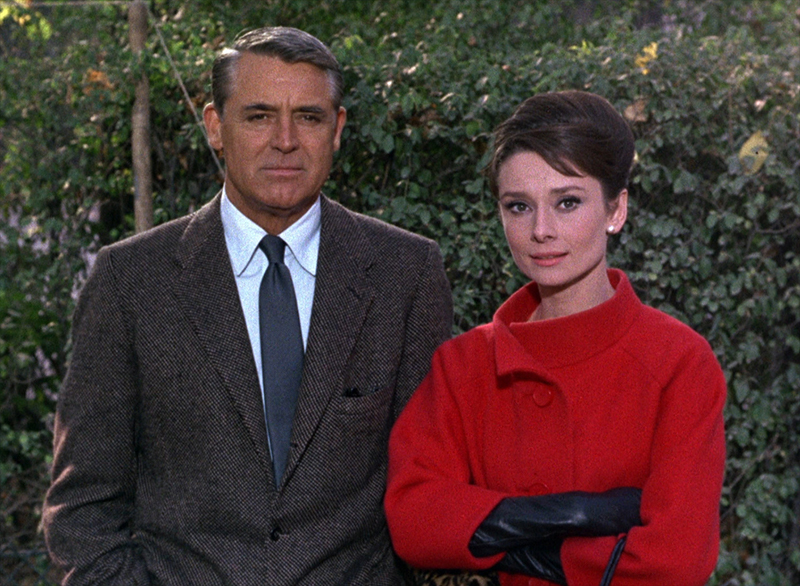 Grant plays an American stranger allegedly "helping" Hepburn. Stylishly directed by Stanley Donen ('Singin' in the Rain,' 'Two for the Road') and written by Peter Stone ('1776,' 'The Taking of Pelham One Two Three') and Marc Behm, the film is a cross between screwball black comedy and Hitchcockian suspense.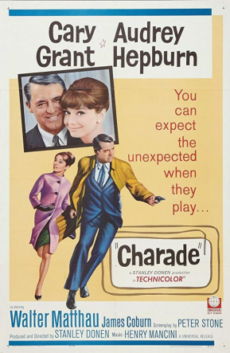 Bosley Crowther of the New York Times called it "a fast-moving urbane entertainment," with Variety citing Grant as the "suave master of romantic banter." Grant and Hepburn make for a delightful team, and a terrific supporting cast features turns by three future Oscar winners, all in the supporting actor category: Walter Matthau, James Coburn and George Kennedy.
The Oscar-nominated music (Best Song) is by Henry Mancini. The film was a smash hit in 1963, and kept Grant in the top ten box office stars poll that year.
We present the Twofer Tuesday Cary Grant double bill as a refreshing movie tonic to help beat the summer heat. MR. BLANDINGS BUILDS HIS DREAM HOUSE plays at 5:00 pm and 9:30 pm; CHARADE at 7:00 pm on Tuesday, August 14 at the Royal, NoHo 7 and Playhouse 7.
Click here to buy tickets for the 5:00pm MR. BLANDINGS with the 7:00pm, CHARADE included. Click here to buy tickets for the 7:00pm CHARADE with the 9:30pm MR. BLANDINGS included.
CHARADE Format: DCP
MR. BLANDINGS Format: DVD