Starting Friday you'll have a great opportunity to catch up on two Oscar nominees for Best Animated Feature Film at the Ahrya Fine Arts in Beverly Hills! Maybe you missed them their first time around, maybe you want to bring friends, or maybe you're cramming for our Predict the Oscars Contest.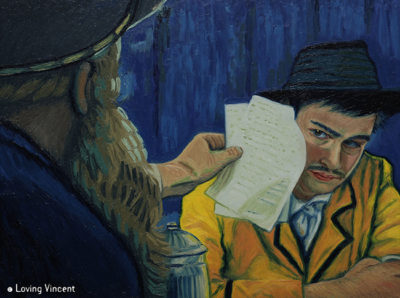 LOVING VINCENT is the world's first fully oil painted feature film. Drawn from meticulous research and inspired by van Gogh's masterpieces and 800 personal letters, 125 specially trained painters created 65,000 painted frames for a cinematic experience like no other.
As an added treat, filmmakers Dorota Kobiela and Hugh Welchman will participate in a Q&A after the 7:30 PM screening on Saturday, March 3!
In THE BREADWINNER, an 11-year-old girl growing up under the Taliban in Afghanistan cuts off her hair and dresses like a boy in order to support her family after her father is wrongfully arrested . Working alongside her friend, she draws strength from the fantastical stories she invents, as she embarks on a quest to find her father and reunite her family.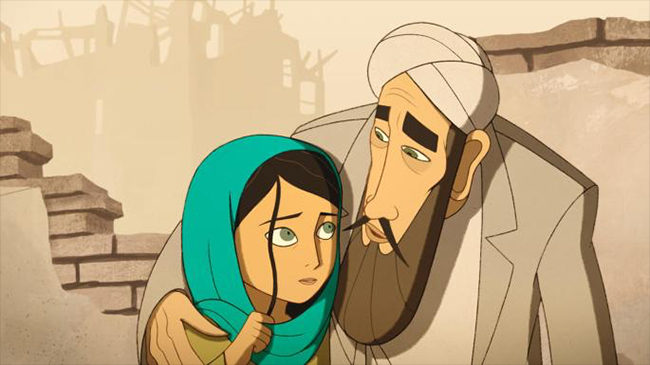 THE BREADWINNER comes from the same creators of the Academy Award-nominated THE SECRET OF KELLS and SONG OF THE SEA. The film scored an impressive 94% on Rotten Tomatoes!
Both films screen daily from Friday, March 2nd through Thursday, March 8th.
Animation fans should also mark March 9th on their calendars for the opening of TEHRAN TABOO in Beverly Hills and Encino. The lives of several strong-willed women and a young musician intersect, revealing the hypocrisies of modern Iranian society, where sex, drugs, and corruption coexist with strict religious law. Making use of rotoscope animation, expat Iranian filmmaker Ali Soozandeh creates a portrait of contemporary Tehran that would be impossible by any other means.