Twofer Tuesdays return just in time for Valentine's Day. Laemmle Theatres and the Anniversary Classics Series present a double feature of two all-time romantic favorites, THE WAY WE WERE and SLEEPLESS IN SEATTLE.
Barbra Streisand and Robert Redford demonstrate matchless chemistry in THE WAY WE WERE, which received six Oscar nominations in 1973, including a nod for Streisand as Best Actress. The picture won two Oscars, for Marvin Hamlisch's memorable score and Best Song, written by Hamlisch, Marilyn and Alan Bergman.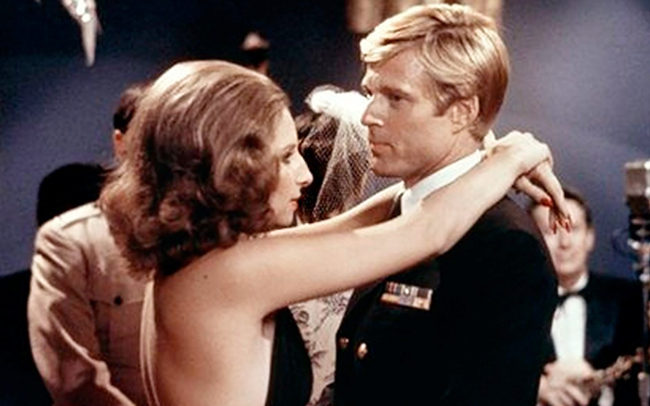 Streisand plays a college radical who falls in love with the apolitical campus jock, who also happens to be a gifted writer. The film follows their tumultuous romance over two decades from the 1930s to the 1950s and reaches its climax in the era of the Hollywood blacklist, which destroyed families and careers. Arthur Laurents (West Side Story, Gypsy, The Turning Point) provided the screenplay, and Sydney Pollack, a master of movie romance, directed. The supporting cast includes Bradford Dillman, Viveca Lindfors, Patrick O'Neal, and Lois Chiles.
Pauline Kael wrote of the film, "It's hit entertainment, and maybe even memorable entertainment…The movie is about two people who are wrong for each other, and Streisand and Redford are an ideal match to play this mismatch." The finale, in which the lovers meet several years after their divorce and contemplate what might have been, has had audiences weeping for decades.
SLEEPLESS IN SEATTLE from 1993 also boasts a tearjerking finale that packs a wallop. In the Oscar-nominated screenplay by director Nora Ephron, David S. Ward, and Jeff Arch, geography is the main obstacle keeping the star-crossed lovers apart. Tom Hanks plays an architect from Seattle who is still grieving over his dead wife. His son (Ross Malinger) decides that he needs to find a new mate and helps to orchestrate a radio confessional that attracts the attention of Meg Ryan, a journalist living in Baltimore.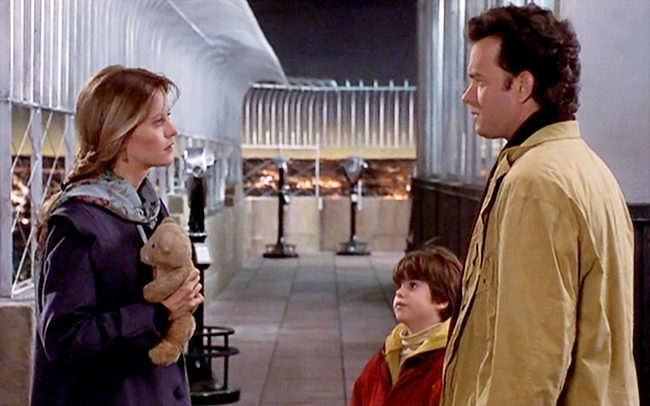 Ephron, a celebrated journalist, novelist, and screenwriter, came into her own as a director when this rom-com became a surprise summertime smash. Ryan, who had starred in Ephron's screenplay for When Harry Met Sally, demonstrated perfect rapport with Hanks, and they reteamed in Ephron's You've Got Mail five years later. Rosie O'Donnell, Bill Pullman, Rob Reiner (the director of When Harry Met Sally), Rita Wilson, and Gaby Hoffmann as Malinger's pint-sized co-conspirator contribute delicious cameos. Despite all the prodding and plotting, the potential lovers keep missing each other until a meeting atop the Empire State Building offers them a last chance at connection.
The New York Times' Vincent Canby wrote, "Not since Love Story has there been a movie that so shrewdly and predictably manipulated the emotions for such entertaining effect." The rousing soundtrack, which included a series of romantic standards performed by unexpected singers (including two numbers by Jimmy Durante), rose to the top of the pop charts and contributed to the movie's success.
The double feature screens Tuesday, February 13th at our North Hollywood, Pasadena, and West LA venues.
Click here to purchase tickets for the 5pm screening of SLEEPLESS IN SEATTLE with admission the the 7:10pm THE WAY WERE included.
Click here to purchase tickets for the 7:10pm THE WAY WE WERE with admission to 9:30pm SLEEPLESS IN SEATTLE included.
Format: Both films on DCP