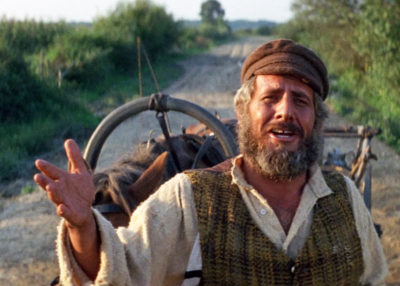 *** FIDDLER UPDATES  (skip to main article)
We're pleased to announce an dynamic and eclectic line-up of Fiddler Hosts for 2017!
Ahrya Fine Arts
Kenny Ellis – entertainer, comedian, singer of Hanukah Swings! – BUY TIX

Royal
Gustavo Bulgach – musician, bandleader of Klezmer Juice – BUY TIX
NoHo 7
Susan Edwards Martin – Broadway star, entertainer – BUY TIX
Playhouse
Jason Moss – of Jewish Federation of the San Gabriel and Pamona Valleys – BUY TIX
Town Center 5
Steve Sass – of Jewish Historical Society (5:00pm show) – BUY TIX
Cantor Phil Baron – of Valley Beth Shalom (7:30pm show) – BUY TIX

Claremont 5
Cantor Paul Buch  – of Temple Beth Israel – BUY TIX
Jump below to find out more about our hosts.
—————————————————–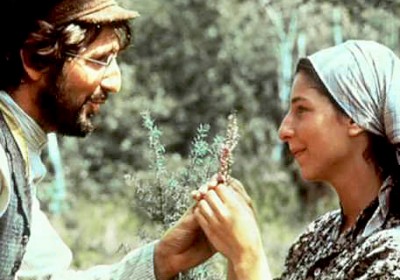 You heard right … it's our 10th year of FIDDLER!  Join us as we celebrate a decade of song, shtick, and shenanigans by once again coming together as a community for Laemmle's legendary Christmas Eve experience.
For 2017, this ever-popular event will be occurring at six of our neighborhood venues including the magnificent single screen, art deco AHRYA FINE ARTS in Beverly Hills (see below for full listing and ticket links).
(Jump down to watch the Sing-A-Long trailer.  For tickets, visit Laemmle.com/Fiddler).
In addition to movie and song, the evening will feature TRIVIA with PRIZES being awarded to Fiddler buffs with the quickest recall.  Dressing in COSTUME is not required, but highly encouraged! Who knows, perhaps the best costume will garner a prize?  Or perhaps this is the year you'll be given an opportunity to do your best Tevye or Golde impression?  That will be up to the emcee.  Indeed, each location will feature its own host, among them some of our favorites from year's past including CANTOR PHIL BARON and klezmer band leader GUSTAVO BULGACH.
As Greg Laemmle is fond of saying "Christmas Eve isn't just Chinese food!"  He elaborates, "This is your once-a-year chance to be the star of the shtetl. Join with friends and neighbors and sing your heart out alongside Fiddler's screen legends. And it's okay if you haven't memorized all the songs. We provide the lyrics."
Song highlights include the iconic "TRADITION", "IF I WERE A RICH MAN",  "TO LIFE", "SUNRISE SUNSET", "DO YOU LOVE ME?" and "ANATEVKA", among many, many more.
Don't be late! Those who wish to attend the program are advised to purchase tickets in advance as the program has traditionally sold to capacity. We welcome all those in the community who are looking for an alternative Christmas Eve.
See you in the shtetl…
Fiddler Hosts – 2017
KENNY ELLIS at the Ahrya Fine Arts (Beverly Hills)
Once known as "The Man Behind the Matzoh Ball," cantor and comedian KENNY ELLIS will be our host at the Ahrya Fine Arts in Beverly Hills. He appears in support of our community partner, the LOS ANGELES JEWISH FILM FESTIVAL. As a cantor and comedian, Ellis has entertained audiences all around the globe. Currently the cantor at Temple Beth Ami in Santa Clarita, you can also catch Ellis at the LAUGH FACTORY in Hollywood. Ellis achieved success with HANUKKA SWINGS! a recording that broke new ground as the first ever big band Hanukkah album. Large YouTube audiences have enjoyed "Swingin' Dreidel" and other tracks from the hit record.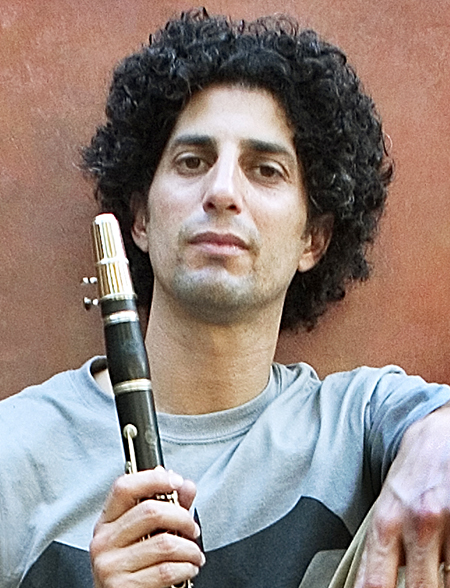 GUSTAVO BULGACH at the Royal (West L.A.)
Accomplished Klezmer musician and bandleader GUSTAVO BULGACH will be our host at the Royal in West L.A. Born and raised in Buenos Aires, Bulgach was inspired at an early age by the religious and secular life of the Argentine community. Now based in L.A., Bulgach travels the globe uplifting audiences with a vibrant, soulful Klezmer he terms the "soundtrack of the Diaspora." Bulgach has been a longtime member of the House of Blues Foundation house band backing artist such as LITTLE RICHARD, TAJ MAHAL, and THE WAILERS. His own outfit, KLEZMER JUICE, was featured in the Hollywood mega hit movie THE WEDDING CRASHERS featuring Owen Wilson and Vince Vaughn.
SUSAN EDWARDS MARTIN at the NoHo 7 (N. Hollywood)
Broadway star SUSAN EDWARDS MARTIN will represent partner Temple Beth Hillel at our NoHo 7 venue. A star of Broadway, Martin is an accomplished singer, musician, actress and comedienne who originated the role of 'Lady Blue' in HARVEY FIERSTEIN's Tony Award-winning play "Torch Song Trilogy." She has also appeared in many other Broadway and Off-Broadway productions such as "Bubbling Brown Sugar," "The Suicide," and the long-running musical comedy "Scrambled Feet." Numerous television credits include a recurring role on "Days of our Lives," and guest appearances on "NYPD Blue," "Designing Women," and "Columbo," among many others. Martin is currently creating a new original musical, "Unlimited" based on her personal story of growing up in Long Island and her ensuing life in show business.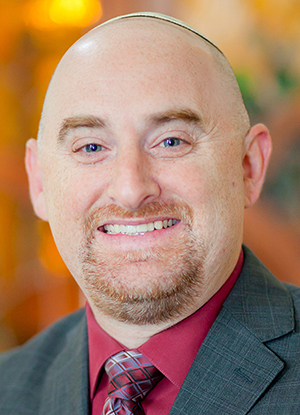 JASON MOSS at the Playhouse 7 (Pasadena)
Executive Director of the Jewish Federation of the Greater San Gabriel and Pomona Valleys JASON MOSS will be our host at the Playhouse 7 in Pasadena. Under his leadership, the Federation has doubled its programming with the creation of such programs as the Cultural Arts Program, PJ Library, a nationally recognized program to reach and connect with unaffiliated Jewish families. In addition, Moss recently launched JLife SGPV, a lifestyle magazine celebrating Jewish life in the San Gabriel and Pomona Valleys.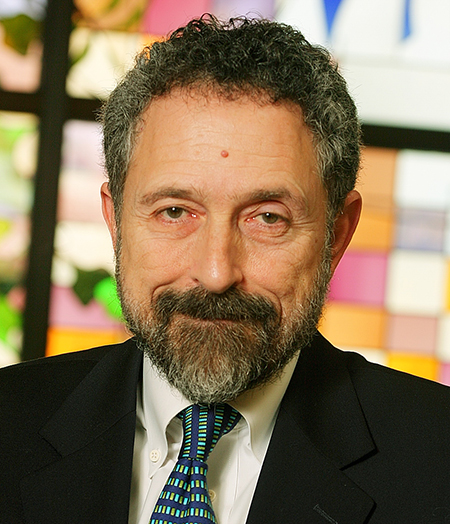 Cantor PHIL BARON at the Town Center 5 (Encino), 7:30pm Show
Cantor PHIL BARON of Temple Valley Beth Shalom in Encino comes to us courtesy of community partner JEWISH HISTORICAL SOCIETY (JHS) and the BREED STREET SHUL. Baron is the son of a violinist and the grandson of a Vilna rabbi. Before becoming a cantor, he took a successful detour into children's entertainment, where he had over 300 original songs recorded – nearly 200 of these by the Walt Disney Co. He co-created two television series for Jewish children, Bubbe's Boarding House, and the multiple award-winning series Alef…Bet…Blast-off! As a vocalist he has been featured with the Los Angeles Jewish Symphony, the Cleveland Orchestra and the New Orleans Philharmonic.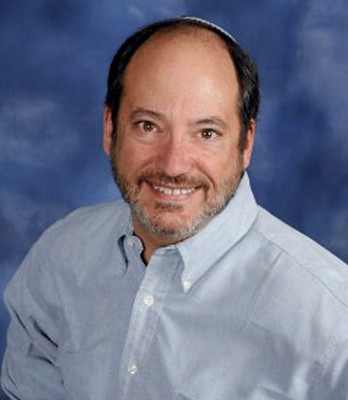 Cantor PAUL BUCH at the Claremont 5 (Claremont)
Cantor PAUL BUCH has served Temple Beth Israel in Claremont since 2003. He came to the cantorate after a 25 year career in TV and film production in Los Angeles, New York, and Portland. In addition to his cantorial duties, Buch is President of the Claremont Interfaith Council and serves on the Faith-Based Roundtable of the Pomona Unified School District. He is also Chair of the City of Claremont's Human Relations Committee and serves on an advisory committee at the Claremont School of Theology. This will be his fourth consecutive year as our Fiddler host in Claremont!
DATE: Sunday, December 24th
TIME: 7:30pm
PRICING:
General Admission – $18
Seniors/Children – $15
Premiere Card Adult – $12
Premier Card Seniors – $10
LOCATIONS:
Claremont – Get Tickets
Ahrya Fine Arts – Get Tickets
NoHo – Get Tickets
Playhouse – Get Tickets
Royal – Get Tickets
Town Center – Get Tickets