SUDDEN FEAR (1952) 65th Anniversary Screening
With Introduction by film historian Jeremy Arnold
Tuesday, August 29, at 7:30 PM at the Ahrya Fine Arts Theatre
Presented on DCP. Click here for tickets.
One of the dominant series in this year's Emmy competition is Feud: Bette and Joan, which earned a near-record total of 18 nominations, and the top contender for Best Actress is Jessica Lange for her multi-dimensional portrayal of screen icon Joan Crawford.
During this Emmy season, Laemmle Theatres and the Anniversary Classics Series present a 65th anniversary screening of one of Crawford's most memorable performances in the film noir favorite, SUDDEN FEAR.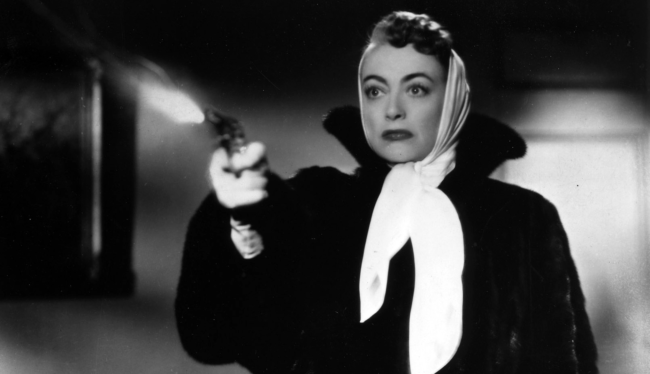 The film earned four Oscar nominations in 1952, including one for Crawford as Best Actress, one for Jack Palance as Best Supporting Actor and another for Charles Lang's moody black-and-white cinematography.
The ingenious screenplay by Lenore J. Coffee and Robert Smith, adapted from a novel by Edna Sherry, casts Crawford as a highly successful New York playwright who rejects an aspiring young actor when he auditions for the leading role in her latest play. Crawford insists that he lacks the charisma to be convincing as a romantic lead.
Ironically, when she later meets the actor on a train heading back to her home in San Francisco, she finds him more compelling and begins to fall in love with him. But this is only the beginning of a romantic melodrama with some startling and frightening twists ahead for both characters.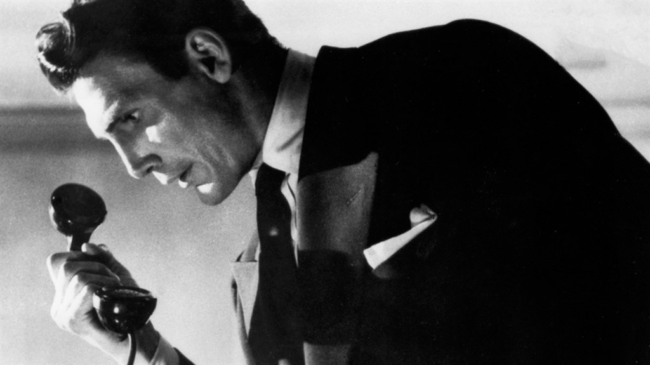 Film noir historian Spencer Selby called the film "undoubtedly one of the most stylish and refined woman-in-distress noirs." Leonard Maltin agreed that the film is a "solid suspense thriller with many neat twists."
Gloria Grahame, who made four movies in 1952, including The Bad and the Beautiful (which won her the Oscar for Best Supporting Actress), has a juicy supporting role as Palance's secret lover.
David Miller (Midnight Lace, Lonely Are the Brave, Captain Newman, M.D.) directed.
The screening will be introduced by film historian Jeremy Arnold, author of TCM'S The Essentials, who provided the audio commentary on the recent Blu-Ray edition of SUDDEN FEAR.