The great Polish director Andrzej Wajda's completed his last film just before his death last October. Poland's official submission for this year's Oscars, AFTERIMAGE (Powidoki) is a passionate biopic about avant-garde artist Wladyslaw Strzeminski (brilliantly played by Polish superstar Boguslaw Linda), who battled Stalinist orthodoxy and his own physical impairments to advance his progressive ideas about art. Wajda said this about his movie:
"I wanted to film the story of an artist – a painter, for a very long time now. I decided to bring Władysław Strzemiński to screen because he is one of the most accomplished Polish artists, and he has been wiped out of the public memory by the consequent actions of the Communist government. Strzemiński understood the path of modern art. He explained it in his book entitled "Theory of Vision." The conviction that the abstract art is the only option left to an artist, because thematic painting and post-impressionism have already said everything, gave him a strength to oppose the Communist authorities. He was an exceptional teacher, as well as a founder of the Museum of Modern Art in Łódź in 1934, second modern art museum in the world.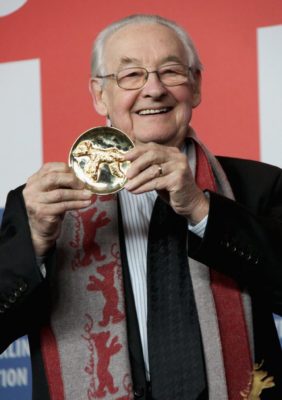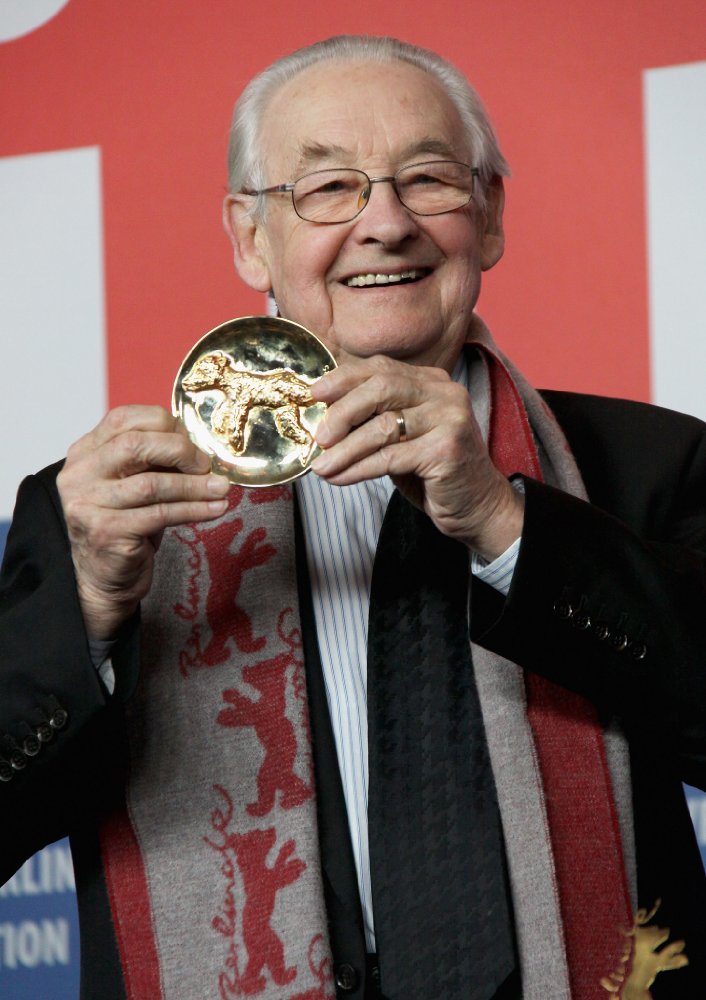 "AFTERIMAGE is a portrait of an unbroken man – a man confident of decisions he has taken; a man fully dedicated to art. The film depicts four grave years 1949 – 1952, when the "Sovietisation" of Poland took the most radical form, and the socialist realism became the obligatory style of artistic expression. I wanted to show a conflict of a distinguished individual with the Socialist state attempting to control every aspect of human life. How a human being can stand against the state apparatus? What is the price one has to pay for freedom of expression? What are the choices each individual faces in a totalitarian country? Although we thought these are questions of the past, they are slowly starting to haunt us also today, and we should not forget what we already know about how to answer them."
With a career spanning over 60 years, Wajda's contribution to cinema has been recognized by the Academy Awards (Honorary Oscar in 2000), European Film Awards (Lifetime Achievement, 1990), Berlin Film Festival (Golden Bear for Lifetime Achievement, 2006), and many others. Four of his films have been nominated for the Academy Award for Best Foreign Language Film: THE PROMISED LAND (1975), THE MAIDS OF WILKO (1979), MAN OF IRON (1981), and KATYŃ (2007). MAN OF IRON won the coveted Palme d'Or at the Cannes Film Festival.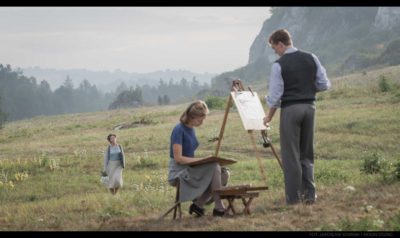 Wajda has directed films from many genres, but he began his career with a trilogy of anti-war films: A GENERATION (1954), KANAŁ (1957, Cannes Special Jury Prize) and ASHES AND DIAMONDS (1958). He has made many films set during or dealing with post-World War II, including KORCZAK (1990), a story about a Jewish-Polish doctor who cares for orphan children, HOLY WEEK (1995) specifically on Jewish-Polish relations, and KATYŃ (2007) about the Katyń massacre, in which Wajda's own father was murdered.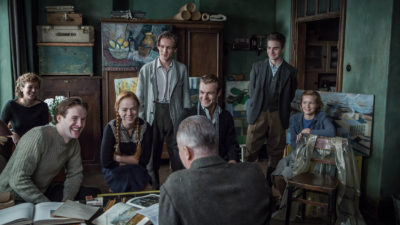 Wajda's commitment to Poland's Solidarity movement was manifested in Palme d'Or winner MAN OF IRON with Solidarity leader Lech Wałęsa appearing as himself. The director's involvement in this movement would prompt the Polish government to force Wajda's production company out of business. Three decades later, Wajda made the biopic WALESA, MAN OF HOPE (European Film Awards – FIPRESCI Prize of the Year). Wajda's other credits include 1983's post-French Revolution epic DANTON, starring Gérard Depardieu, 1980's THE ORCHESTRA CONDUCTOR, starring John Gielgud; 1983's A LOVE IN GERMANY featuring Hanna Schygulla, and 1988's THE POSSESSED based on Dostoyevsky's novel.

Award-winning director of photography Paweł Edelman has been one of Wajda's great collaborators. They worked together on several films, including AFTERIMAGE ; WALESA: MAN OF HOPE; PAN TADEUSZ; SWEET RUSH (Alfred Bauer Prize at the Berlin International Film Festival in 2009); and Wajda's 1994 film version of Dostoyevsky's novel The Idiot.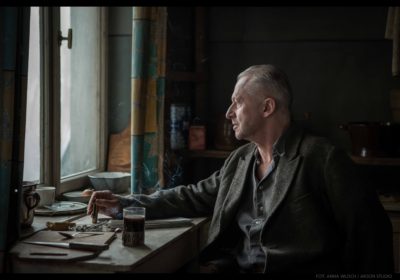 Wajda was born in 1926 in Suwałki, Poland, the son of a school teacher and an army officer. Wajda's father was murdered by the Soviets in 1940 in what came to be known as the Katyń Massacre. In 1942 he joined the Polish resistance and served in the Armia Krajowa. After the war, he studied to be a painter at Kraków's Academy of Fine Arts before entering the Łódź Film School.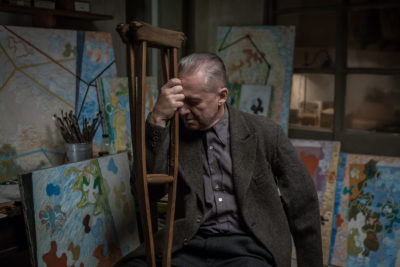 After his apprenticeship with director Aleksander Ford, Wajda was given the opportunity to direct his own film: A GENERATION (1955). Throughout his film career, Wajda has simultaneously worked as a director in theater. His acclaimed productions include versions of Shakespeare's Hamlet, Antigone and a unique interpretation of Dostoyevsky's Crime and Punishment. He passed away October 9, 2016 in Warsaw.