WATER & POWER director Marina Zenovich will participate in a Q&A following the 7:40 PM screening at the Monica Film Center on Friday, March 3.
MARINA ZENOVICH (director, executive producer) is an Emmy award-winning filmmaker whose films have been praised for their powerful storytelling and thoughtful and sensitive approach to difficult subjects and controversial people.
Zenovich is best known for her compelling portraits of Roman Polanski and Richard Pryor and her sensitive retelling of the notorious Duke lacrosse case. Her films reframe familiar, high-voltage stories in new ways and always spark intense conversation and debate.
Zenovich's breakthrough film, "Roman Polanski: Wanted and Desired," premiered at the 2008 Sundance Film Festival to great acclaim and considerable media attention, and won the award for Best Editing. It then screened at the Cannes Film Festival as a Special Screening. Soon afterward, Roman Polanski's lawyers used the film as evidence to reopen his 30-year-old case.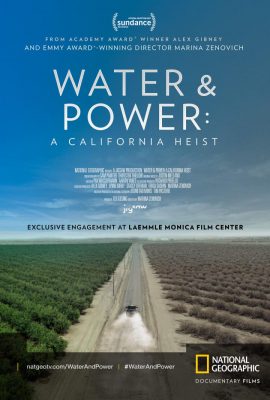 "Wanted and Desired" was selected by the National Board of Review as one of the Best Documentaries of 2008. The film also won Emmys for Outstanding Directing for Nonfiction Programming and Outstanding Writing for Nonfiction Programming (shared with Joe Bini and P.G. Morgan). Zenovich's follow-up film, "Roman Polanski: Odd Man Out," premiered at the 2012 Toronto and New York Film Festivals.
In 2013 Zenovich turned her attention to Richard Pryor, another electrifying and provocative figure. "Richard Pryor: Omit the Logic" premiered at the 2013 Tribeca Film Festival and then debuted on Showtime. The film was the highest-rated documentary on Showtime in the past 10 years and was nominated for an Emmy for Best Editing.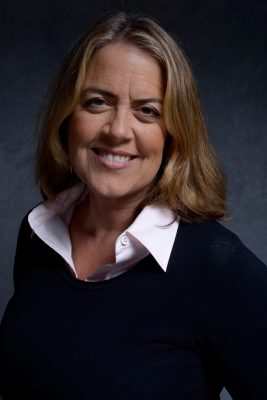 Zenovich's latest film, "Fantastic Lies" — about the Duke lacrosse scandal — screened at SXSW in 2016 and then premiered on ESPN's "30 for 30" documentary series to great acclaim. The film generated an enormous amount of social media coverage and was subsequently repeated on ABC. "Fantastic Lies" has been seen by an estimated five million people and is often rated as one of the top five episodes of "30 for 30."
Zenovich's directing credits also include a range of imaginative and innovative shorter films. They include "Who Is Bernard Tapie?" about the French former politician and convicted criminal turned actor, and her fascination with him; "Independent's Day" about the struggles of independent filmmakers set in Park City, Utah; and "Estonia Dreams of Eurovision!" about the wacky world of Tallinn, Estonia, as it prepares to host the Eurovision Song Contest. She has also made short films about Julian Schnabel, Takashi Murakami, Vanessa Beecroft and Robert Wilson, among others.