Due to overwhelming demand, we've added even more screenings of Toho's latest installment of Godzilla!
SHIN GODZILLA, also known as Godzilla Resurgence, reimagines the origins of the classic kaiju in modern-day Tokyo. Hideaki Anno (Neon Genesis Evangelion) and Shinji Higuchi (Attack on Titan) co-direct!
SHIN GODZILLA screens once daily October 11th – 13th, 15th, 16th, and 18th at the NoHo 7, Playhouse 7, and Royal!
Click here for showtimes and tickets.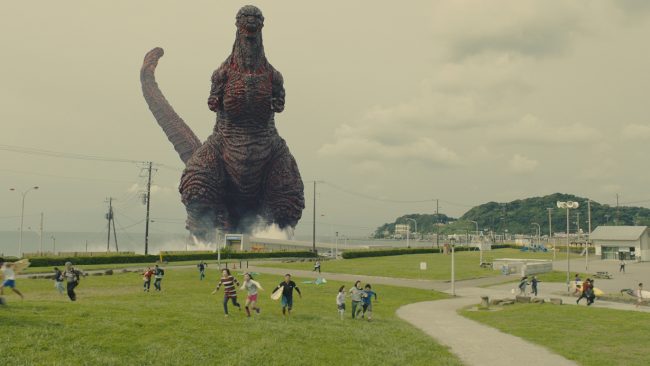 "The Original Gangsta Lizard gets a largely satisfying reboot in SHIN GODZILLA, a surprisingly clever monster mash best described as the BATMAN BEGINS of Zilla Thrillers." – Joe Leydon, Variety
"Shin Godzilla provides a new origin for the legendary kaiju, establishing its own unique style while taking inspiration from the classics in all the right ways." – Mike Rougeau, IGN