We are thrilled to open the new documentary
Dancer
next week at the Monica Film Center and Playhouse 7. Dancer Sergei Polunin, the film's subject, and
Dancer
director Steven Cantor will participate in a Q&A after the 5:20 and 7:40 PM screenings at the Monicas on Friday, September 9 and the 12:40 and 3 PM shows on Saturday the 10th. Dance critic Debra Levine, founder of
artsmeme.com
, will moderate the Friday Q&A's.
Party animal, bad boy, ballet genius – Sergei Polunin confounds stereotypes just as his dancing defies belief. Blessed with impossible talent, he was born to be an international star but it was a destiny that nearly eluded him. After an unprecedented rise to the top, the Royal Ballet's youngest ever principle stunned the dance world when he walked away from a seemingly unstoppable career at the age of 22. The rigors of ballet discipline and the burden of stardom drove this vulnerable young man to the brink of self-destruction. Saved – if not tamed – by his mentor Igor Zelensky, Polunin is dancing again and dazzling audiences in Russia. But now he is ready to enter a bigger stage. Urban rebel, iconoclast, airborne angel, Polunin will turn ballet, "a dying art form," on its head.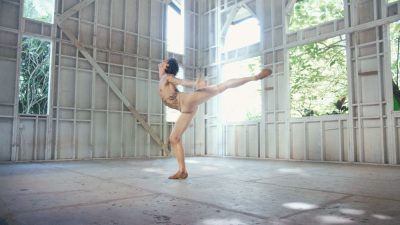 Directed by award-winning documentarian Steven Cantor, Dancer offers a uniquely personal portrait of a most singular man and dancer. From archive footage of Polunin training at the age of six to be an Olympic gymnast, to intimate material shot by his parents, and in-depth interviews with family, friends, colleagues through to footage of Sergei's life on and off the stage now, we witness every step of Sergei's journey. We also interview his detractors – those who say that his training methods and preference for practicing alone, do not make him a company player. Polunin is a controversial, divisive character and he is shown in all his complexity.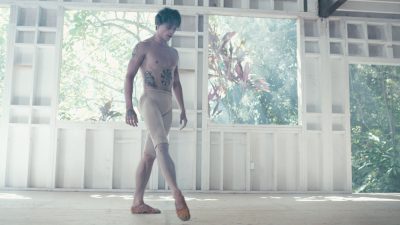 The film is also a showcase for his extraordinary physical and emotional range. Dance features throughout. The centerpiece of the film, as seen through the lens of David LaChapelle, shot in Hawaii: Polunin dancing to Hozier's song "Take Me to Church" was leaked online during the Dancer production in February 2015 and generated over 10 million YouTube views within two months.
Director's statement:
"How do you come to terms with a life definition that was created for you? When you're the greatest in the world, what else is there left to achieve? To live for? Twenty-five-year-old, world-renowned ballet star, Sergei Polunin, has defined his life through his art, only to question his existence at the opportunity to become legendary.  Dancer is an intimate reflection of a talented and charming, but also complex and enigmatic ballet star at a vulnerable crossroads. By tracing through the memories of his life— particularly family and childhood sacrifices in destitute Ukraine— his complicated story unfolds, revealing a young man on the brink. Dancer weaves its narrative arc through archival footage, passionate dance sequences and present day verite scenes and interviews with important figures in Sergei's life, as well as a remarkable stockpile of family photos and footage taken mostly by Sergei's hard-driving mother, Galina. Ultimately, the film reveals a complicated, tattooed, young man, with skeletons, a sad past, and a beautiful artistic talent. As Sergei faces an uncertain future of his choosing, does he stick with dance or does he retire on top? The raw, remarkable dancer who captivates our eyes on screen and stage, will show the world where he ultimately decides to turn."