We are proud to present the exclusive Los Angeles engagement of Hirokazu Kore-eda's OUR LITTLE SISTER beginning Friday, July 8th at the Royal Theater, expanding July 15th to the Playhouse 7 and Town Center 5.
Internationally acclaimed for films like Still Walking, Like Father, Like Son, and After Life (one of my all-time favorites), Kore-eda's latest is based on the best-selling manga series Umimachi Diary.
Three twenty-something sisters – Sachi, Yoshino and Chika – live together in a large old house in the seaside town of Kamakura. When they learn of their estranged father's death, they decide to travel to the countryside for his funeral. There they meet their shy teenage half-sister Suzu for the first time and, bonding quickly, invite her to live with them. Suzu eagerly agrees, and begins a new life with her older sisters.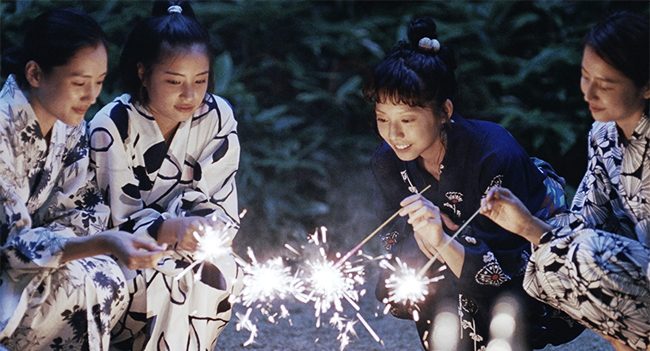 Set against the summer ocean sparkling with sunlight, radiant autumn foliage, a tunnel of gorgeous yet impermanent cherry blossom trees, hydrangeas damp from the rainy season, and brilliant fireworks heralding the arrival of another summer, their moving and deeply relatable story depicts the irreplaceable moments that form a true family.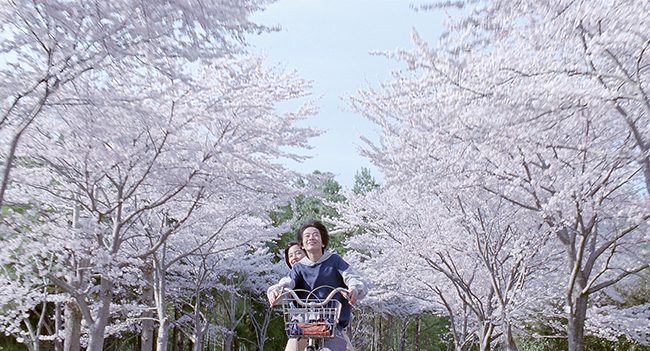 Kore-eda wrote of his film: "I realized that to focus on and work up the troubled relationships between these human characters was not the right approach for this film.
"What interests me is not only the beauty of the scenery of Kamakura – or of the four sisters – but also the accepting attitude of this seaside town itself, absorbing and embracing everything. It is the beauty that arises from the realization – not sorrowful but open-hearted – that we are just grains of sand forming a part of the whole, and that the town, and the time there, continue even when we are gone."
OUR LITTLE SISTER was selected to compete for the Palme d'Or at the 2015 Cannes Film Festival and holds a 93% approval rating on Rotten Tomatoes. All four actresses who portrayed the sisters were awarded or nominated for a Japan Academy Prize (Japanese Academy Award).