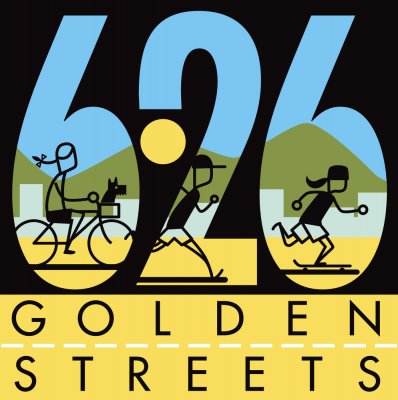 Explore the San Gabriel Valley and celebrate the opening of the Foothill Gold Line extension at 626 Golden Streets, a car-free event on Sunday, June 26th from 8am to 2pm!
Modeled after other "open streets" programs like CicLAvia, 626 Golden Streets will temporarily open stretches of roadway from South Pasadena to Azusa for people to walk, jog, skate, bike, and more.
Communities participating include South Pasadena, San Marino, Arcadia, Monrovia, Duarte, Irwindale, and Azusa. Speaking of Azusa, head one block south of Azusa Downtown Station and you'll find the future home of a Laemmle theater in Azusa! It's the lot at the southeast corner of East Foothill Boulevard and North Azusa Avenue.
Seek out Activity Hubs along the 18+ mile route for free fitness classes (Zumba, yoga), activity booths, live music, food trucks, professional chalk artists, drum circles, cyclocross, Gabe the Sasquatch, and more!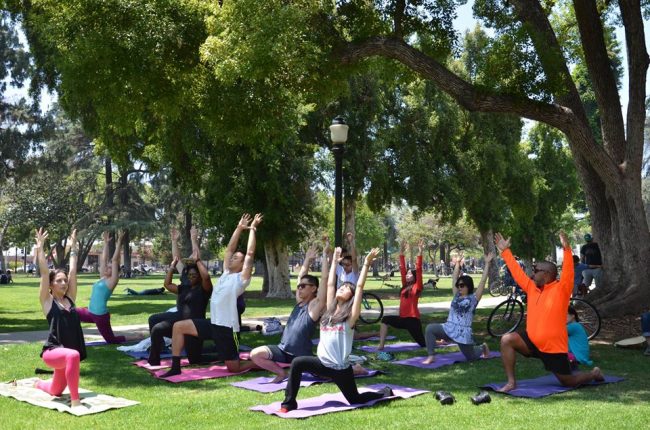 Seven Tips for Enjoying 626 Golden Streets:
Golden Streets is a FREE event! But bring at least a few dollars to patronize local businesses, sample some of the SGV's food, drink, and ride the Foothill Gold Line.
YOU get to decide where you start and finish.
All forms of non-motorized transportation are permitted. So if you're thinking you're about to look at what's the best electric skateboards suitable for long-distance, have a think about bringing your old skateboard just for this instead!
Golden Streets is NOT a race. There are no finisher medals or awards. Only smiles and miles of open streets.
Share the road. Please exercise caution so everyone can have a safe, enjoyable day.
Gold Line Station Activity Hubs will remain open until at least 3pm (South Pasadena hub to 4pm).
Don't forget to stop, enjoy, and take a picture! Share your best snapshots on social media with the hashtag #626GoldenStreets for a chance to win special one-time-only Golden Streets swag!

For more information, visit: http://www.626goldenstreets.com!