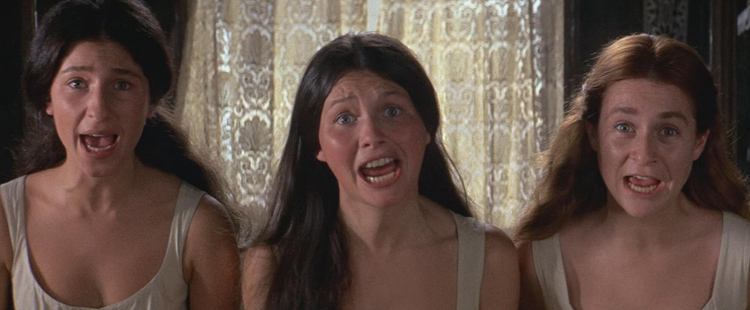 This coming Christmas Eve (Dec. 24) we will celebrate the 50th Anniversary of the Broadway production with our 7th Annual Fiddler On the Roof Sing-Along!
Join us (at any of our venues) for our traditional, yet non-traditional Christmas Eve experience as we sing along with Tevye and the shtetl to iconic favorites like "Tradition", "If I Were a Rich Man", "Matchmaker", "To Life", "Sunrise Sunset" and many others.
GET TICKETS to the event before it sells out!
In addition to movie and song, the audience will be regaled with Fiddler history and trivia, with prizes being awarded to Fiddler buffs with the quickest recall. In this "anything goes" event, attendees are encouraged to come dressed up as their favorite characters.  Who knows, perhaps the host will award prizes for best costume as well!
Speaking of the host, each location will feature an emcee that will lend their distinctive personality to the proceedings. Here's the rundown:
– NoHo 7 will be hosted by our very own GREG LAEMMLE, originator of the Fiddler Sing-Along tradition!
FOOD ALERT: The Deli Doctor food truck will be outside the NoHo 7 to satisfy all your cravings!
– The Royal will be hosted  by award-winning arts journalist and author BARBARA ISENBERG.  Barbara's most recent book (just released by St. Martin's Press) happens to be Tradition!
, a definitive history and account of the Fiddler phenomenon.  You won't want to miss Barbara and her stories!
BOOK ALERT: Barbara will be signing copies of TRADITION! at the Royal, where they will also be for sale.  Plus, we will be giving away a signed copy of the book at each of the locations as a Trivia Prize.
– Town Center audiences will laugh along with comedian and cantor KENNY ELLIS from Temple Beth Ami in Santa Clarita.  Kenny has performed around the globe and can also be caught locally at the Laugh Factory in Hollywood.
– The Playhouse will be treated to the incomparable DEBRA LEVINE, a journalist and publisher of the popular cultural blog, "arts•meme".  With a special interest in dance and choreography, Debra offers unique insight into the staging of both the film and musical.
FOOD ALERT: Asian food truck RICE BALLS OF FIRE will be joining us at the Playhouse!
– Claremont 5 attendees will enjoy the 2nd straight appearance of PAUL BUCH, cantor Temple Beth Israel in Pomona. Cantor Buch draws on a 25 year TV and film career to provide a uniquely entertaining evening.
– Music Hall will feature dynamic husband and wife duo of Doug Petrie and Alexa Junge.  Doug and Alexa come to us from the congregation of IKAR, a community well-respected (among other things) for knowing how to throw a good party!
In sum, those looking for an alternative Christmas Eve experience need look no further.  "This is your once-a-year chance to be the star of the shtetl," observes Greg Laemmle.  "Join voices with friends and neighbors and sing your heart out alongside Fiddler's screen legends," he continues.  "And it's okay if you haven't memorized all the songs. We provide the lyrics."
As in years past, Fiddler on the Roof Sing-Along takes place at all Laemmle locations on Christmas Eve (Dec. 24) starting at 7:30pm.  Reserve your tickets now before it's too late!