More than 40 years before RuPaul's Drag Race, The Queen, the groundbreaking documentary about the 1967 Miss All-America Camp Beauty Pageant, introduced audiences to the world of competitive drag. The film takes us backstage to kiki with the contestants as they rehearse, throw shade, and transform into their drag personas in the lead-up to the big event. Organized by LGBT icon and activist Flawless Sabrina, the competition boasted a star-studded panel of judges including Andy Warhol and his superstars Edie Sedgwick and Mario Montez. But perhaps most memorable is an epic diatribe calling out the pageant scene's racial bias delivered by Crystal LaBeija, who would go on to form the influential House of LaBeija, heavily featured in Paris is Burning (1990). A vibrant piece of queer history, The Queen can now be seen in full resplendence thanks to a new restoration from the original camera negative.
Producer's Statement
HOW IT BEGAN by Si Litvinoff, Producer
After twelve years, I left my law practice at Barovick, Konecy and Litvinoff to concentrate on my hopes for film production. I had recently produced the Broadway play, Hail Scrawdyke, directed by Alan Arkin. Before that, while practicing law full time, I had co-produced several Off-Broadway plays such as Leonard Bernstein's Theater Songs, Lonny Chapman's Cry of the Raindrop, and David Belasco's Girl of the Golden West, but I wanted to move on to film. I had already optioned novels like Anthony Burgess' A Clockwork Orange, John Barth's End of the Road, and Saul Bellow's Henderson and the Rain King.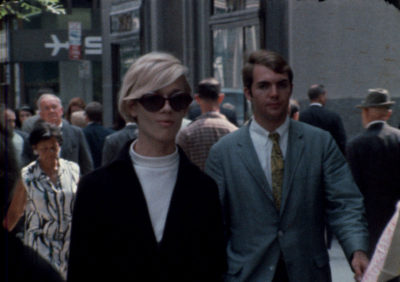 I had taken a suite of offices at 65 East 55th Street with one office designated for my friend and ex-law client, Terry Southern, who was now to be my partner in hopefully many film ventures. Terry had gotten hot as the screenwriter of Dr. Strangelove, The Cincinnati Kid, and The Loved One, amongst others.
One day, I received a phone call from the artist, Sven Lukin, and the cinematographer, Frank Simon, asking to see me ASAP. We met, and they described to me what was to be the 1967 Drag Queen Miss America contest at Town Hall in New York City, and would I be interested in producing a film documentary of the event? They showed me the formal printed announcement of the event. The event was sponsored by George Raft, Huntington Hartford, (the Woolworth heir,) and Edie Sedgwick, both of whom I knew. If that wasn't enough, it stated "For the benefit of The Muscular Dystrophy Association of America; Mrs. Lyndon B. Johnson, Honorary Chairman." It was described to me as "Ziegfeld's psychedelic re-write of Helzapoppin'…a satirical happening."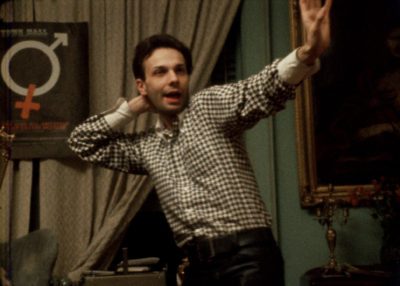 Obviously, I was hooked. It sounded outrageous and sensational. I asked Frank, who was to be the director and, Sven, who was to do sound, to arrange a meeting with the owners immediately, as the show was to be on very soon. I met Jack Doroshow. His Nationals Academy puts on these shows, and he also emcees in drag under the name of Flawless Sabrina. I liked Jack and we agreed on terms and I excitedly went back to my office and drafted a contract.
My first movie had come out of the blue and despite the fact that I knew people in Hollywood through my law practice, I was sure that Hollywood would not finance this project. Money was needed now for the Nationals, for raw stock, for equipment rentals, additional cinematographers, etc. I had another problem. I had never produced a film, let alone an independent film without the support of a Hollywood studio. I solved one problem by giving co-producer credit to a theater investor, who rented an office in my suite, in exchange for the front money I needed. Next, I phoned my friend, Lewis Allen who had produced an independent film of the play The Connection, (written by my former law client, Jack Gelber and directed by my former law client, Shirley Clarke,) to see if he would produce it with me. He excitedly agreed and provided his recent knowledge and more investors. Thanks to The Connection, he had gained relationships and credit all over town. Terry was excited and wanted to be an interviewer and judge. He got our friend, the artist Larry Rivers to also serve as both interviewer and judge. Another interviewer was Jay Presson Allen, Lew's wife, the playwright and screenwriter of The Prime of Miss Jean Brodie, Hitchcock's film, Marnie, Cabaret, Funny Lady, etc… We also got Bernard Giguel, the US head for Paris Match do interviews. I then set out to get the rest of the judges. I contacted former law clients. Artists, Andy Warhol, Jim Dine, rock legend Jerry Leiber, authors Bruce Jay Friedman and George Plimpton all agreed to be judges. Frank got a crew together.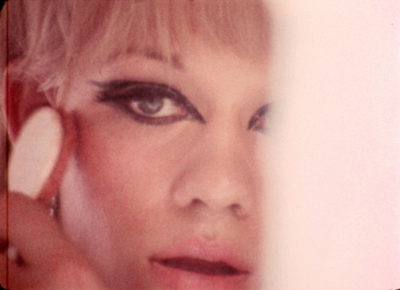 Rehearsals and the show itself were marvelous and Frank captured it all. When I saw the rough cut, I decided that though it was not the convention, the film flowed better without seeing the interviewer asking the question but with just the answer. Lew and Jay agreed. We made a distribution deal with the publisher, Grove Press, which had established a film division and was enjoying a successful start with I Am Curious (Yellow).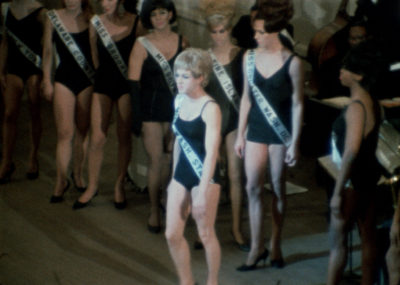 The film opened at the Kips Bay Theater in New York City to unanimous rave reviews and broke box office records and did the same all over the country. It was invited to screen at the 1968 Cannes Film Festival. Roman Polanski, in his autobiography "Roman," referred to it as "the toast of Cannes." He and fellow jury member Truman Capote had intended to award it a special jury prize, but unfortunately, the festival ended after one week when the entire country of France went on strike.
"[A] riveting chronicle of a 1967 drag competition." – Melissa Anderson, The Village Voice
"A gutsy, funny… really very moving documentary." – Roger Ebert, The Chicago Sun-Times
"Makes gender itself seem like an urgent performance." – Richard Brody, The New Yorker
"Extraordinary." – Renata Adler, The New York Times