After Alfonso Cuarón won the Best Director Oscar for Roma in February, people began pointing out that the Academy had given the award to a Mexican filmmaker in five out of the last six years, a remarkable turn of events. (Cuaron won once before, for Gravity, Alejandro Iñárritu twice for Birdman or (The Unexpected Virtue of Ignorance) and The Revenant and Guillermo del Toro once for The Shape of Water.) In the coming weeks at the Royal we'll be showcasing even more cinematic talent from Mexico with two terrific new movies: we'll open Our Time [Nuestro Tiempo] on June 28 and The Chambermaid [La Camarista] on July 5, both at the Royal in West L.A.
In Our Time, a family lives in the Mexican countryside raising fighting bulls. Esther is in charge of running the ranch, while her husband Juan, a world-renowned poet, raises and selects the animals. Although in an open marriage, their relationship begins to crumble when Esther falls in love with an American horsebreaker and Juan is unable to control his jealousy.
From the moment he arrived on the film scene seventeen years ago with his debut feature Japón, Reygadas has been the complete package: a mature and accomplished artist who is both contemporary with countrymen Cuarón, del Toro, and Iñárritu and operating on his own plane – earning his place as "the one-man third wave of Mexican cinema." His previous films include Silent Night (2007) and Post Tenebras Lux (2012), awarded the Jury Prize and Best Director at Cannes Film Festival. Armed with a full arsenal of aesthetic and narrative tools and persistently fearless in their realignment, he has consistently traversed new cinematic territory for himself and within movie history.
Writing in Sight & Sound, Giovanni Marchini Camia called Our Time "a soul-searching work of scorching honesty that functions both as an anatomy of love and marriage, and as an evisceration of masculinity."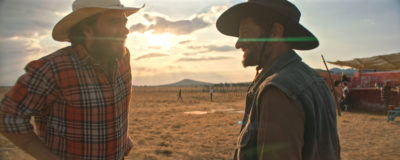 In her feature film debut The Chambermaid, theater director Lila Avilés turns the monotonous work day of Eve (Gabriela Cartol), a chambermaid at a high-end Mexico City hotel, into a beautifully observed film of rich detail. Set entirely in this alienating environment, with extended scenes taking place in the guest rooms, hallways, and cleaning facilities, this minimalist yet sumptuous movie brings to the fore Eve's hopes, dreams, and desires. As with Cuarón's Roma, set in the same city, The Chambermaid salutes the invisible women caretakers who are the hard-working backbone of society. – New Directors/New Films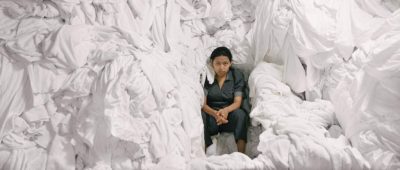 New York Times co-chief film critic called The Chambermaid "sublime [with] moments of beauty, tenderness and freedom [that] provide flickers of humanity that feel almost miraculous."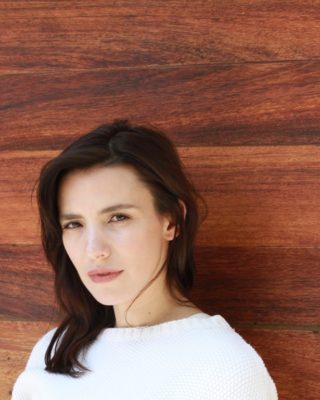 Further acclaim for The Chambermaid:
"Possessed of a deadpan wit and downplayed humanistic warmth… and a poised lead performance by Gabriela Cartol. It will mark Avilés as a name to watch." – Jonathan Romney, Screen International
"Funny and playful… Nuanced and natural, it has a quiet and modest power as it comments on the ironies of contemporary cities like Mexico City and their growing economic divide." – John Fink, The Film Stage
"Winningly grounded. A compassionate tribute to Mexico's anonymous laboring classes." – John Hopewell, Variety
"Formally confident and technically polished. Avilés is an exciting find." – Dan Sallitt, MUBI