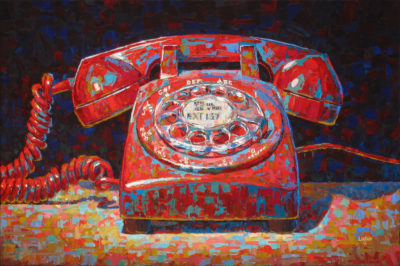 ART IN THE ARTHOUSE  proudly presents the eye-popping exhibit RAYMOND LOGAN: CARVING IN PAINT at our sparkling new theatre, Laemmle Glendale.  The art is for sale and on display till October 2018. Stop by our new galleries at Laemmle's newest theatre; no need to buy a movie ticket to view.
About the exhibit
Don't call Raymond Logan a "realistic artist." While his work depicts real-life subject matter, it is fundamentally grounded in abstraction and intuition. His true goal is to create a dialogue with you, the viewer, whereby mutual discovery and re-imagining of "the self" can take place. "Without the viewer, I am that proverbial tree in the forest," he muses.
Raised locally, Logan developed as an artist in that wonderful vacuum known as childhood. As a young adult, he went on to graduate from Art Center College of Design in Pasadena and proceeded to serve multiple tours of duty in graphic design and advertising. This cumulative history heavily influences his painting today, especially in the realm of color.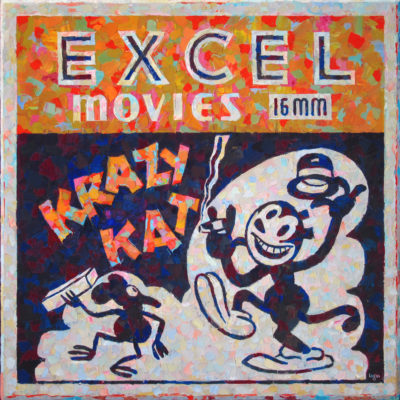 After a twenty-year hiatus from art, a chance encounter with a Cézanne self-portrait in Nashville inspired Logan to pick up a brush again. He selected oil paint as his medium because of its fluidity and malleability, often referring to his painting style as "carving" rather than painting.
Engaging Logan's work is either an exercise in mysticism or quantum mechanics, depending on your bent. Go up close and experience the chaotic interplay of color and texture that plays out on the quantum level. Pull back and the artistic detail miraculously resolves into a recognizable pattern; the cosmos is familiar once more. Logan is still a resident Angeleno, living in our midst with his wife and two ebullient and boundlessly optimistic sons. We are thrilled to present him and his work as our first Art in the Arthouse showcase here at the brand new Laemmle Glendale.
– Tish Laemmle, CURATOR
Laemmle Glendale
207 North Maryland Avenue
Glendale, CA 91206
310-478-3836