Every Throwback Thursday in July, we're celebrating one of the most critically claimed actors of all time, Denzel Washington! We're calling it 'Everybody Loves Denzel!' His latest film, THE EQUALIZER 2, opens July 19th.
Our Throwback Thursday (#TBT) series is presented in partnership with Eat|See|Hear every Thursday at 7:30pm at the NoHo 7 in North Hollywood. Check out the full schedule below. For tickets and our full #TBT schedule, visit laemmle.com/tbt.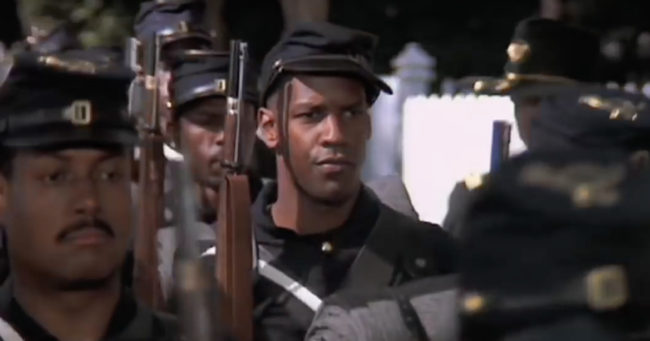 July 5: Glory (1989)
Denzel earned his second Academy Award nomination and first win for this role as a soldier in one of the first all-black regiments in the Union Army. Matthew Broderick, Morgan Freeman, Andre Braugher, and Carey Elwes also star. Format: DCP. Click here for tickets.
July 12: Malcolm X (1992)
MALCOLM X is Spike Lee's biographical epic of the civil rights leader, from his early life and career as a small-time gangster, to his political awakening in prison, his ministry as a member of the Nation of Islam and his reawakening upon visiting Mecca. Denzel was nominated for his third Academy Award, his first for a leading role. The cast includes Angela Bassett, Albert Hall, Al Freeman, Jr., and Delroy Lindo. Look for cameos by Nelson Mandela and Black Panther Party co-founder Bobby Seale. Format: Blu-ray. Click here for tickets.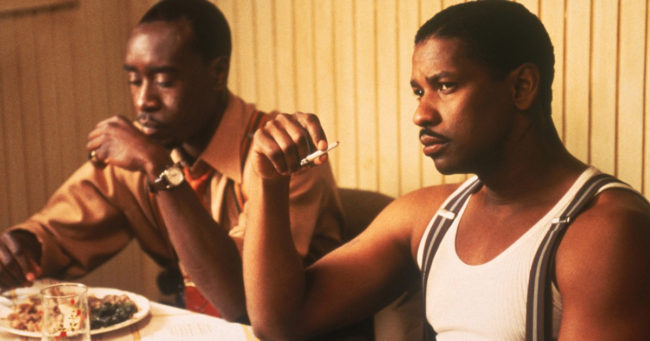 July 19: Devil in a Blue Dress (1995)
In this American neo-noir set in post-war Los Angeles, Denzel Washington plays Easy Rawlins, a recently laid off veteran who decides to become a private investigator. Hired to find a missing woman, he gets mixed up in a murderous political scandal. Based on the novel by Walter Mosely. Don Cheadle and Jennifer Beals also star. Format: DCP. Click here for tickets.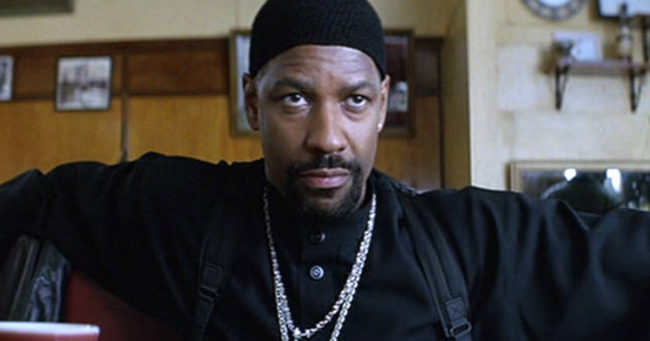 July 26: Training Day (2001)
On his first day on the job as a Los Angeles narcotics officer, a rookie LAPD cop (Ethan Hawke) goes beyond a full work day along side a rogue detective (Denzel Washington). Denzel won the Oscar for Best Actor for his portrayal of Detective Alonzo Harris, earning his fifth, out of eight, acting nominations. The film also stars Eva Mendes, Scott Glenn, Dr. Dre, and Snoop Dogg. Format: Blu-ray. Click here for tickets.